Conor McGregor is a UFC star that earned his fame through his amazing fighting skills and technique. But through the way, his thick Irish accent has caught the attention of the fans on several occasions. He has that superstar personality that everyone wishes to have, and has many been the subject to many impersonation videos.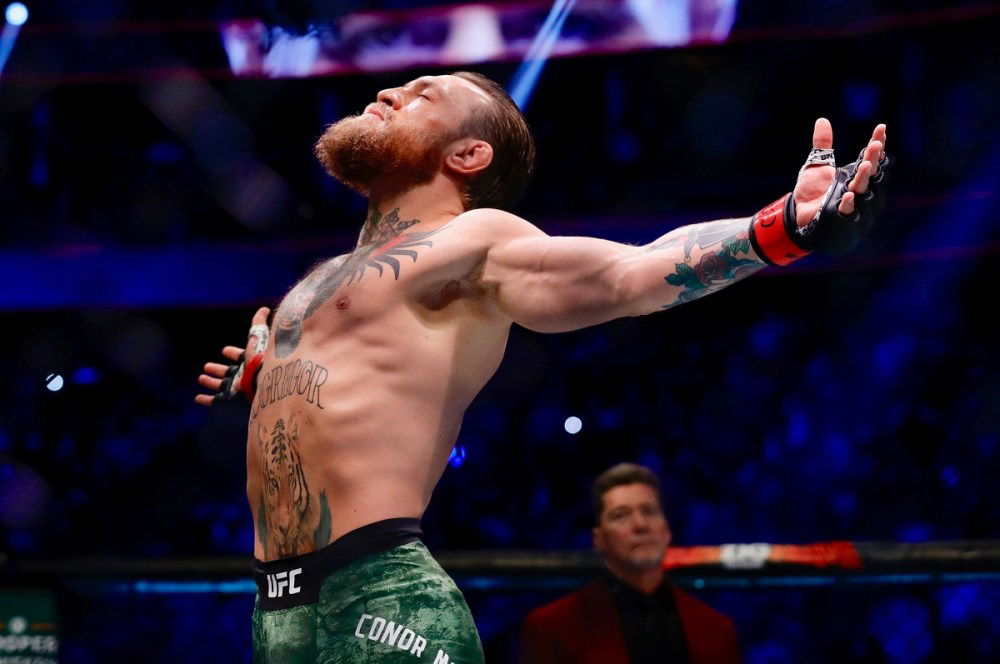 Recently, a famous impressionist Al Foran attempted to do the same, and the video went viral immediately. In the video, Al tries to impersonate Conor previewing UFC 251, and it's hard to find any faults in the impersonation. The video went viral in the MMA community and Al received much deserving applause for the video.
Conor McGregor previews Usman Vs. Masvidal. pic.twitter.com/FFLLazjQia

— Al Foran (@ImpressionistAL) July 10, 2020
Knowing the beast that McGregor is, it is very likely that he has the same thoughts on his mind. Conor McGregor is seen appreciating Jorge for taking up the fight in the last minute and making weight. He says he wishes to see either one in the octagon soon, and is looking forward to the fight(as we all are).
In any case, we are yet to see McGregor's reaction on the hilarious impersonation!
Talks are on for Conor McGregor vs Jorge Masvidal
We're missing McGregor already! We haven't heard much from Conor McGregor after he announced his retirement, but we know he's been training! The former champion was seen hitting the heavy bag in a video. Dana recently said that Conor McGregor vs Masvidal will be the biggest fights of all times. This does not come as a surprise after seeing the amount of money both the fighters make in their fights.
The UFC headliner will determine what's next for Masvidal, and if he pulls this one off, Conor McGregor will be up for fighting him for the BMF belt. That's a fight that will go down as a historic event in the books!
Who do you think Conor should fight next?
READ ALSO:
Dana White says UFC 251 is trending higher than a Conor McGregor fight