UFC Featherweight championship fight between Champion Alexander Volkanovski and challenger Brian Ortega has heated up leading up to the fight. The pairing was previously scheduled to fight at UFC 260, but it was canceled a week before taking place as Volkanovski tested positive for COVID-19. Then the pair was appointed as the new coaches of the latest season of the Ultimate Fighter. Now they both are finally ready to face each other and the things have started to get heated as the intense trash talking has begun between both of them. During the latest face-off between the duo, Alexander Volkanovski called Brian Ortega a Drug Cheat.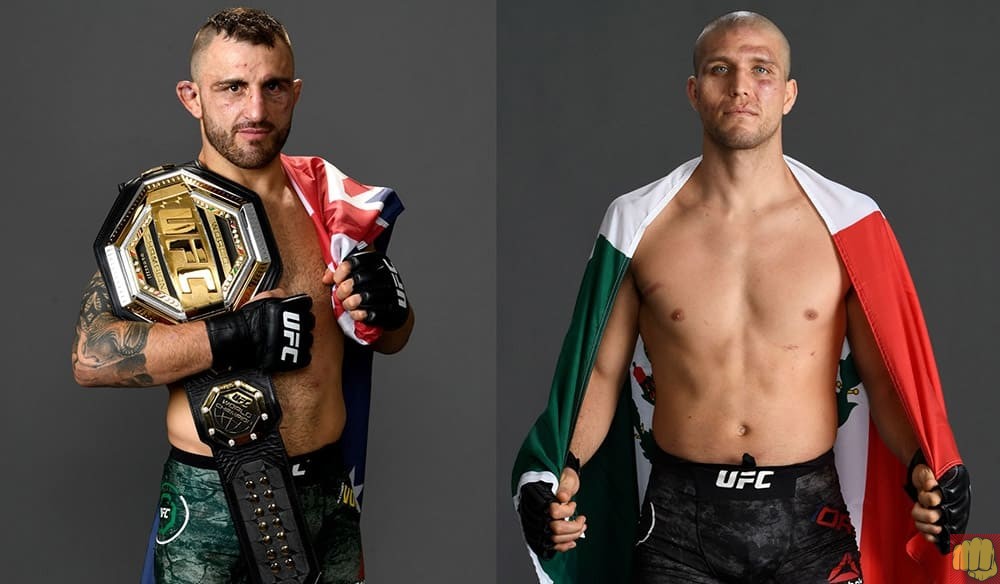 During the UFC 266 prefight press conference, there were lots of heated exchanges of words between Alex and Brian ahead of their featherweight title fight. But the one exchange of words that stand out was when Alexander Volkanovski made some drug allegations on Brian Ortega.
No love lost between these two. 💢@AlexVolkanovski takes on @BrianTCity Saturday.

[ #UFC266 | Sep 25 | Live on ESPN+ PPV: https://t.co/2qE0lEWxD2 ] pic.twitter.com/P93YQNwLO7

— UFC (@ufc) September 23, 2021
"I ain't scared of you. We are going in the cage anyway… Mate, I didn't know about you popping, that sh*t don't sit well with me, you don't deserve to be here. You are a f*****g drug cheat, that's it, done," Volkanovski is heard saying to Ortega during the faceoff.
Alexander Volkanovski vs Brian Ortega
Volkanovski had a lot to say at the UFC 266 pre-fight press conference and he wasn't holding back any comments he wanted to make. One of the things he said was that he feels that Ortega is a very unprofessional individual. The duo was going back and forth at the presser but it was Alex who was letting it all put what he was holding back, while Brian was just giving some cold responses.
"I ain't no athletically gifted human being, you know what I mean? I'm challenged in height, you know what I mean? Like, you name it. I was obviously heavy set, you name it. But, you know, it was just through hard work and busting my ass I got to where I am, and I'm living proof that anyone can do it or do whatever they want," Volkanovski said (h/t MMAjunkie.com). "Hard work, gets you to where I am. Talent only gets you so far, and he's unprofessional. He ain't doing what I'm doing. I guarantee you he doesn't deserve that belt. He ain't taking it from me."
HIGHLIGHTS:
Alexander Volkanovski calls Brian Ortega a Drug cheat
Alexander Volkanovski says Ortega is unprofessional
Purchase the UFC merch here.
Click to Predict here.