Alexander Volkov delivered a staple finish at UFC Vegas 18 in UFC APEX at Las Vegas, Nevada, when "Drago" ended heavyweight veteran Alistair Overeem via second-round TKO.
Volkov took out legend Alistair Overeem via TKO at 2 minutes, 6 seconds of the second round in the main event of UFC Fight Night in Las Vegas. After bloodying Overeem with hard combinations, Volkov landed a walk-off left hook that floored Overeem for good. Referee Jason Herzog jumped in and called off the bout. The victory was one-sided and perhaps Volkov's best performance in the UFC, and it should elevate him into the upper echelon of the heavyweight division. ESPN had Overeem ranked No. 6 in the world at heavyweight with Volkov right below him at No. 7.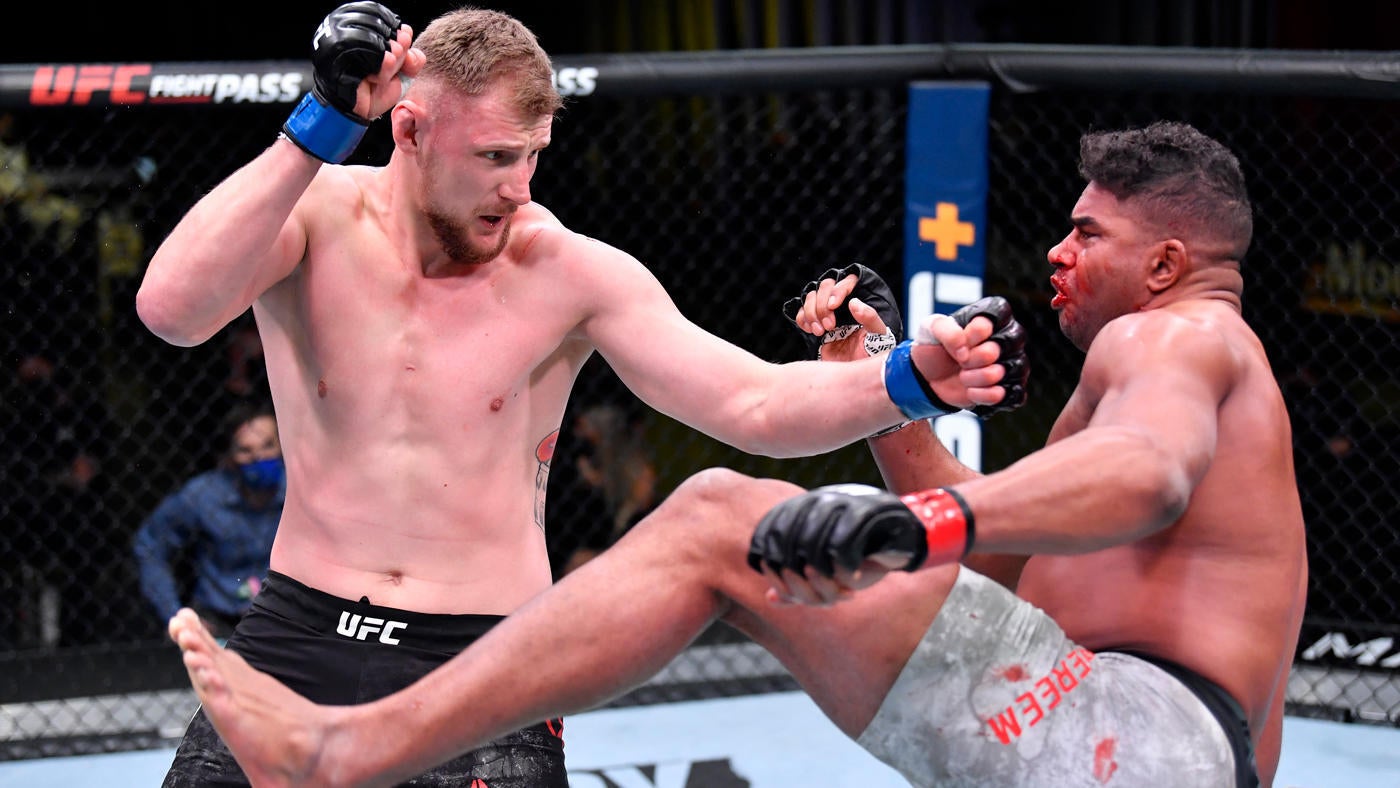 Alistair had success in the first with several hard overhand lefts. But waiting to counter Volkov was a miscue. Volkov came forward landing hard, straight punching combinations with Overeem shelling up along the cage. Though Overeem was blocking, Volkov's shots were hard and getting through. Alistair was cut late in the first round.
In the second round, Volkov pressured him against the cage again and landed hard jab-cross combinations. The technique was simple but very effective. Volkov's heavy hands bloodied him even more. When the two separated, Overeem's face was almost entirely red. Volkov then landed a perfectly placed left hook to send him to the canvas.
Alistair Overeem talks about his loss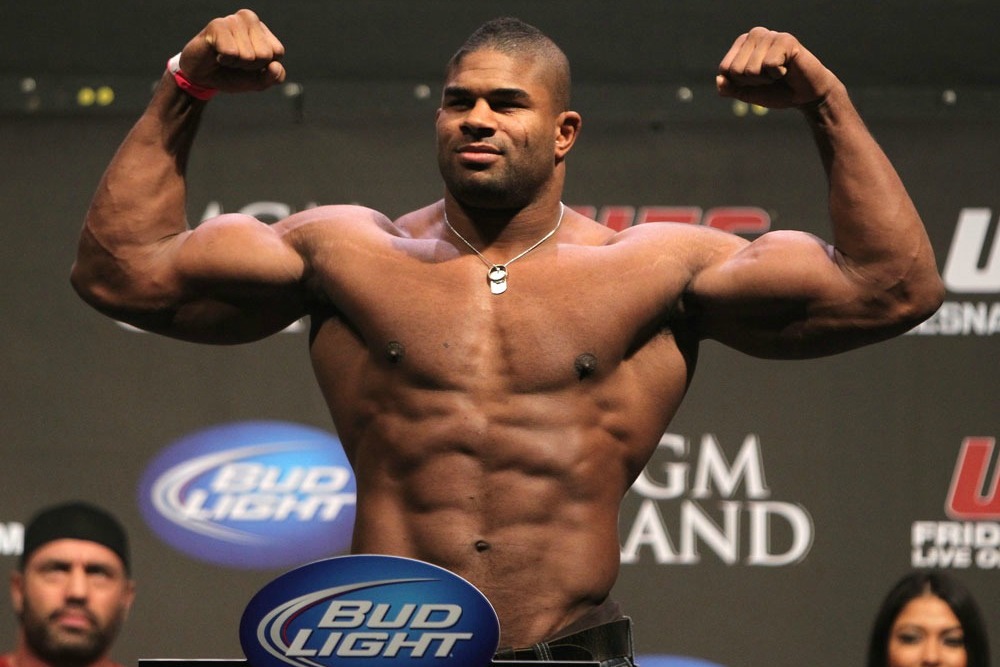 Taking to his Instagram following the knockout loss to Volkov, Alistair stated the loss. Check out what he wrote on his social media below.
https://www.instagram.com/p/CK_7ql9gITt/?utm_source=ig_web_copy_link
You're a true warrior @volkov_alex Congrats on the win!
Yesterday wasn't my night. I could not recover from that punch in the first round after I broke my nose.
My highest priority right now is to heal up and spend some well deserved time with the family. I'll be back in the gym soon though.
Thank you all for your support! I see the comments, you guys are the best.
Alistair Overeem (47-19, 1 NC) had won two straight and four of his past five coming in, hoping for one last run at the UFC heavyweight title. The Dutch striker is one of the most accomplished fighters in MMA heavyweight history. He's a former Strikeforce and Dream heavyweight champion and one of only two fighters to win titles in MMA and K-1 kickboxing. The Demolition man owns victories over former UFC champions Brock Lesnar, Vitor Belfort (twice), Fabricio Werdum (twice), Junior dos Santos, Andrei Arlovski, and Frank Mir.
Alistair surely does not have enough left in the tank to mount another title challenge. Therefore, the big question will now be if he chooses to continue fighting in the UFC till he retires.
Purchase the UFC merch here.
To bet on an MMA event click here.
Also Read:
UFC Vegas 18: Alexander Volkov knocks out Alistair Overeem in the second round