Longtime UFC heavyweight contender Alistair Overeem revealed his plan to retire right after winning the UFC heavyweight title.
Volkov (32-8 MMA, 6-2 UFC) faces Overeem (47-18 MMA, 12-7 UFC) in the UFC Fight Night 184 headliner on Feb. 6, which takes place at the UFC Apex in Las Vegas. Overeem is currently riding back-to-back stoppage wins over Augusto Sakai and Walt Harris. He's hoping to keep that momentum going and, hopefully, win one of the few major titles that have eluded him thus far: the UFC heavyweight championship.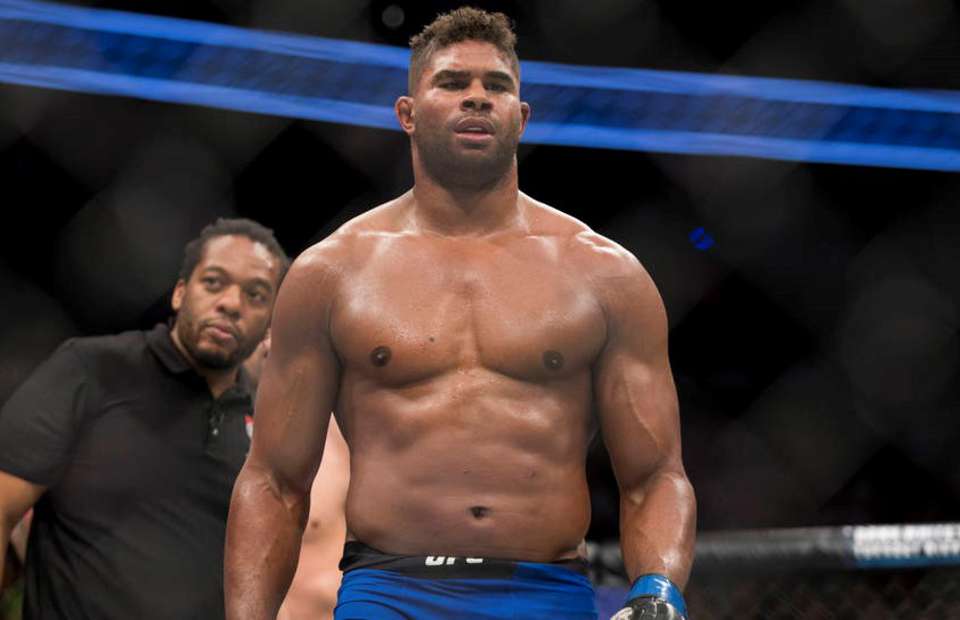 Longtime UFC heavyweight contender Alistair Overeem is setting his sights on retirement, which probably doesn't come as a surprise when you consider "Demolition Man" has registered more than 80 fights between MMA and kickboxing. But Overeem, who is inching closer to his 41st birthday, isn't going to hang up the gloves until he makes one final run at the elusive UFC heavyweight title, which continues with his UFC Vegas 18 main event against Alexander Volkov on Feb. 6.
"There definitely is momentum because we're two wins (in a row)," Overeem told MMA Junkie. "I think my fights are good, they're exciting. I think we've just got to keep this trajectory going and another title shot will be there, and that will be my last because my time is running out, which is fine. I've had a great career, I'm having a great career."
To his credit, Overeem (47-18, 1 NC) has done an admirable job of keeping himself in the mix despite a couple of ill-timed setbacks. The No. 5-ranked "Demolition Man" has won four of his last five, all by way of knockout, including last September's destruction of Augusto Sakai.
"But we also have to be realistic, and that's a little bit where the final run comes from. I'm not going to keep fighting until I'm 45. It's going to be one final run, then it's going to be thank you, everybody, for watching, and see you in the next life. I would retire immediately (after winning the title). There's nothing to prove at that point."
If Overeem gets his hands on a UFC belt, though, he said that's going to be his final moment. He can't predict if Stipe Miocic, Francis Ngannou, or even Jon Jones will be the guy at the top of the mountain if that happens, but he does visualize the moment, and that would consist of holding the title above his head before laying the gloves down in the center of the cage and bidding the MMA world farewell.
Purchase the UFC merch here.
To bet on an MMA event click here.
Also Read:
Eddie Alvarez says Conor McGregor needs to become motivated like he was in 2015 and 2016