UFC bantamweight champion Aljamain Sterling has stated that the former UFC bantamweight champion TJ Dillashaw is the fight that has his interest the most. Aljamain Sterling is the bantamweight champion of the world and is coming off an important win over former UFC bantamweight champion Petr Yan at UFC 273. The duo previously fought at UFC 259 where Aljamain Sterling won the fight via Disqualification. Now Sterling has already set his eyes on his next challenge and is eyeing a fight against the former two-time bantamweight champion TJ Dillashaw.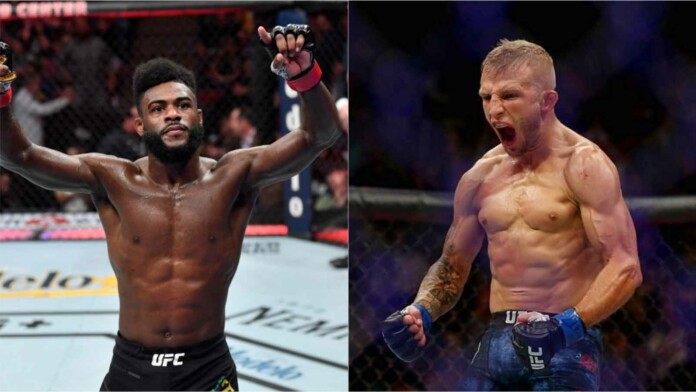 In one of his latest interviews, Aljamain Sterling talked about TJ Dillashaw and the fight he wants next. He has also specifically talked about TJ's doping case. On March 20, 2019, TJ Dillashaw announced that he would be voluntarily relinquishing the UFC bantamweight championship after USADA and the New York State Athletic Commission found banned substances in his blood following his fight against Henry Cejudo.
"I did think there was a three-headed horse race between him, Jose Aldo, and Henry Cejudo. I think TJ's probably the fight I would be most enticed by, in the sense of what he's accomplished in the bantamweight division. It's the fight I want, people want to see that fight. I mean, his performances haven't looked too great as of late, so I kind of want to ask him what it's like to be on the sauce, and coming off of it."
Aljamain Sterling stated that he feels TJ has always been on illegal substances.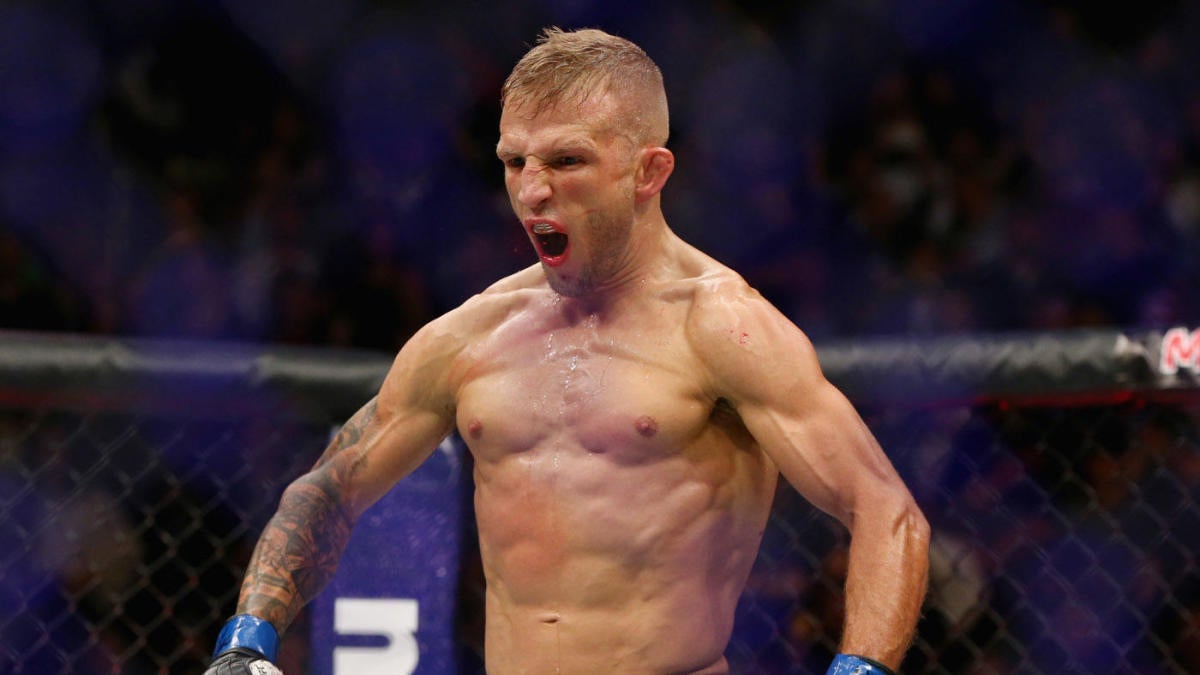 Aljamain Sterling continued, "[He was never clean] ever. I think before his John Dodson fight he was regular, and then after he kind of turned a corner like really, really quick. I don't know man, his teammates kind of outing him. When he fought Cody Garbrandt, [Cody] said that he told the team how to do it, and the media brushed it under the rug."
TJ Dillashaw was scheduled to face Cory Sandhagen on May 8, 2021, at UFC on ESPN 24. But, Dillashaw revealed on April 27 that he will be pulling out of the fight due to a cut he received in training. The duo was then rescheduled and served as the main headliner for UFC on ESPN: Sandhagen vs. Dillashaw on July 24, 2021.
TJ Dillashaw won the fight via decision. The fight was a back and forth war between two of the best fighters on the planet. Many people thought the fight could have gone either way but eventually, TJ got the win.
HIGHLIGHTS:
Aljamain Sterling explains why he wants T.J. Dillashaw next
Purchase the UFC merch here.
Click to Predict here