UFC bantamweight king Aljamain Sterling has asked UFC to increase the fighter's payscale by just 5% and waist UFC to make these changes as he feels that it won't bother UFC that much if they just increase 5% but it will help the fighters. The fighter's pay issue in the UFC has been one of the highlight topics of the last three years. it all started with the former UFC light-heavyweight champion Jon jones raising his voice and asking the UFC to raise his pay. It was then followed by UFC heavyweight champion Francis Ngannou who refused to accept fights on low pay scales and asked boxing level money from the UFC president Dana White.
Now to join the list of fighters to stand up against the low pay scale, current UFC bantamweight champion Aljamain Sterling has shared his thoughts on the issue and has also given out a proposal for the UFC and wants UFC to accept it as he thinks that it won't make a much difference in the UFC.
"It's a public company, so we get to see those numbers. You mean to tell me if you gave us an extra 5% that's gonna kill you guys? …an extra 5% of upwards of 900 million? I don't know the exact number, upwards of over 800 million dollars? …I think you guys will survive. I think that's the best way I could put that. It's not being greedy." (h/t BloodyElbow)
Aljamain Sterling said, "I do understand the business model side of it, like not every fighter is bringing viewers to the program or putting butts in the seats, but at the same time we are the product that people are tuning in to see. So whether or not we are the big name, fighting under the UFC umbrella means that we are worthy of being watched on national television — international television on a global level."
Aljamain Stelring talks about Dana White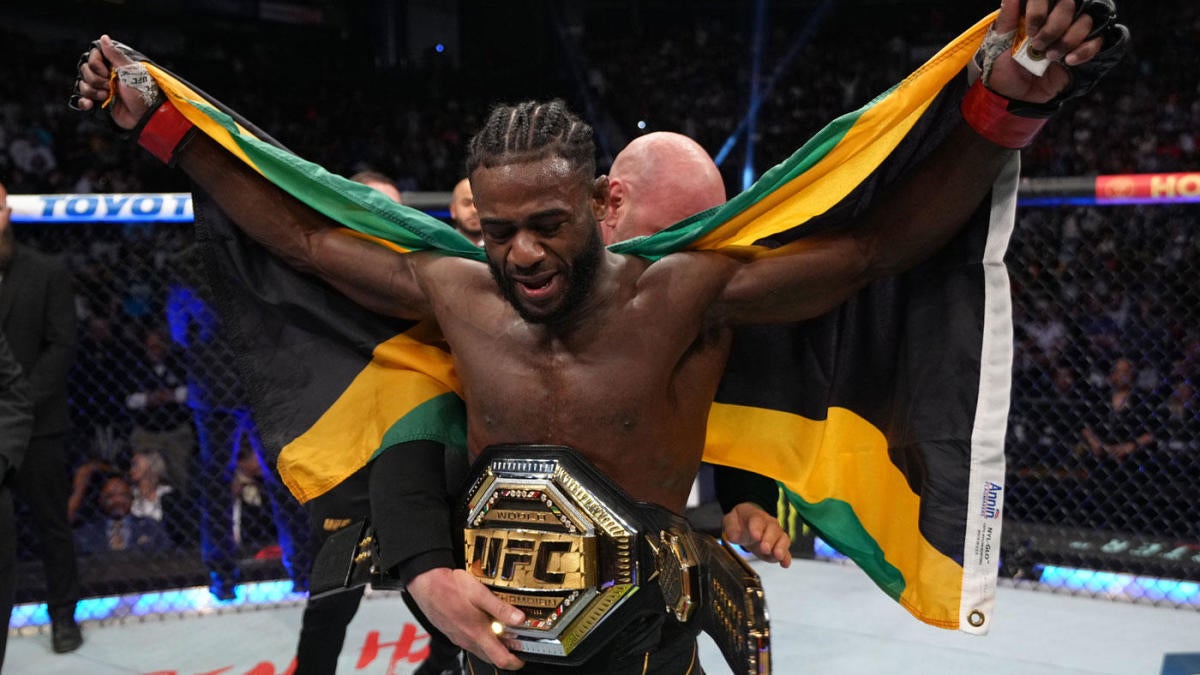 This wasn't the only time Aljamain Sterling had a bone to pick with the UFC president Dana White. After his last fight, where Aljamain Sterling defeated Petr Yan in their rematch at UFC 273 via decision, Dana White had said that he thought Petr won the fight. In response to this Aljamain Sterling had said that he feels it as a slap in the face.
"Dana's always going to be throwing dirt on my name, that's just what he does," Sterling told BJPenn.com. "I think he has Yan rated so highly, he's such a dangerous guy, to have the grappler do that to him, he was really, really shocked. Especially after the first fight, because he probably thought I had no chance in hell of winning that fight either."
"Sucks to be him right now in the sense of you really wrote me off after everything you have seen that I've done in this sport, in his organization, it's a slap in the face but at the end of the day, it doesn't bother me. I think it bothers him more, clearly because he doesn't know how to judge a fight, which it shows. I think he maybe let his emotions get ahead of him and that's probably it. He was probably really invested in Yan winning that fight and I threw a monkey wrench into their plans."
HIGHLIGHTS:
Aljamain Sterling wants UFC to increase fighter pay
Purchase the UFC merch here.
Click to Predict here