Former UFC lightweight champion Eddie Alvarez has stated that Justin Gaethje would be a terrible matchup for the former title challenger Michael Chandler.
Eddie Alvarez is a veteran of the sport, famously known as the 'underground king'. He has fought both Gaethje and Chandler in UFC and Bellator respectively. Eddie knows both of these fighters very well. He fought Chandler in Bellator two times and both of those fights became iconic in Bellator history. Chandler won the first fight in a classic back and forth fight. He lost the rematch to Alvarez via decision.
Eddie then came to UFC and fought the best of best and one of those fights was against newcomer Justin Gaethje who suffered his first loss against Alvarez. All of them had different career paths in their life but all three of them are considered to be among the best lightweights in the world.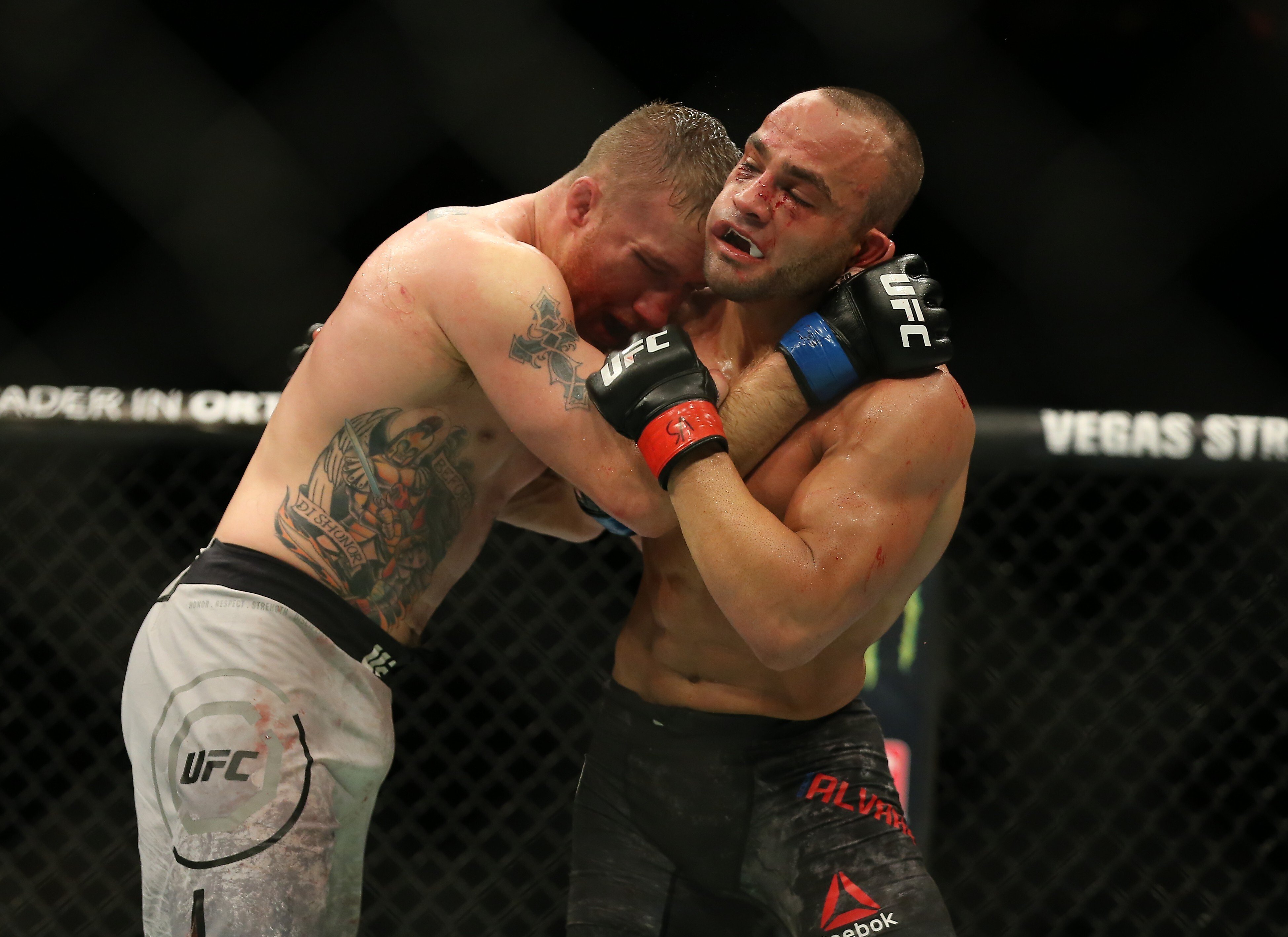 Now Eddie is competing in ONE FC but his former opponents Gaethje and Chandler are both in the same division with just a few ranks fighters between them. According to him, Justin will be a very bad matchup for Chandler if compared to their styles of fights and the skill set they both possess.
"I think Gaethje is a terrible match-up for him," Alvarez said of Chandler to The Sun. "And I think he should probably stay away from Gaethje. That's not a good match-up for him. But we'll see, man. It's really up to him and his desire. We'll only know on fight night."
UFC President Dana White on several occasions had also shown interest in this matchup and says that it would be an amazing fight.
"That's a good question. I mean, there's a few opportunities," White says … "He can fight Gaethje, we'll see. We don't have anything done yet but that makes sense and that'd be a fun fight. Imagine Chandler and Gaethje."
Michael Chandler fought Charles Oliveira at UFC 262 for the vacant lightweight championship. He lost the fight in 2nd round via TKO. He won the first round when he cracked Charles and pounded on him on the ground. Chandler debuted in the UFC with a first-round TKO win over Dan Hooker.
On the other hand, Justin Gaethje hasn't fought since his loss against Khabib Nurmagomedov at UFC 254. Gaethje won the interim belt by beating up Tony Ferguson at UFC 249 and getting the title shot against Khabib.
A fight between Chandler and Gaethje will be a treat for the fans who love violence as two of the most explosive and dynamic fighters will collide against each other.
What do you guys think of this matchup?
Purchase the UFC merch here.
Click to Predict here.
Download the Fanatics Fantasy MMA app here.