Amanda Nunes, the reigning UFC Women's Featherweight and former UFC Women's Bantamweight Champion has made a positive reception to the criticisms made by the promotion's president Dana White, admitting that there is some truth to what he said.
Amanda Nunes: I kind of slowed down…until Julianna came into the picture
Nunes, one of the pioneers of Women's MMA and one of the fiercest fighters in the sport, reigned the Women's Bantamweight division for five years and midway, became double champ after winning the Featherweight belt as well.
However last December, the "Lioness" suffered her first loss in seven years, as Julianna Peña dethroned her from the Bantamweight crown at UFC 269 via rear naked choke. Last month, Dana White opined that the success and "rich" financial status of Nunes, along with her getting involved in family, have caused her to lose the hunger she once possessed.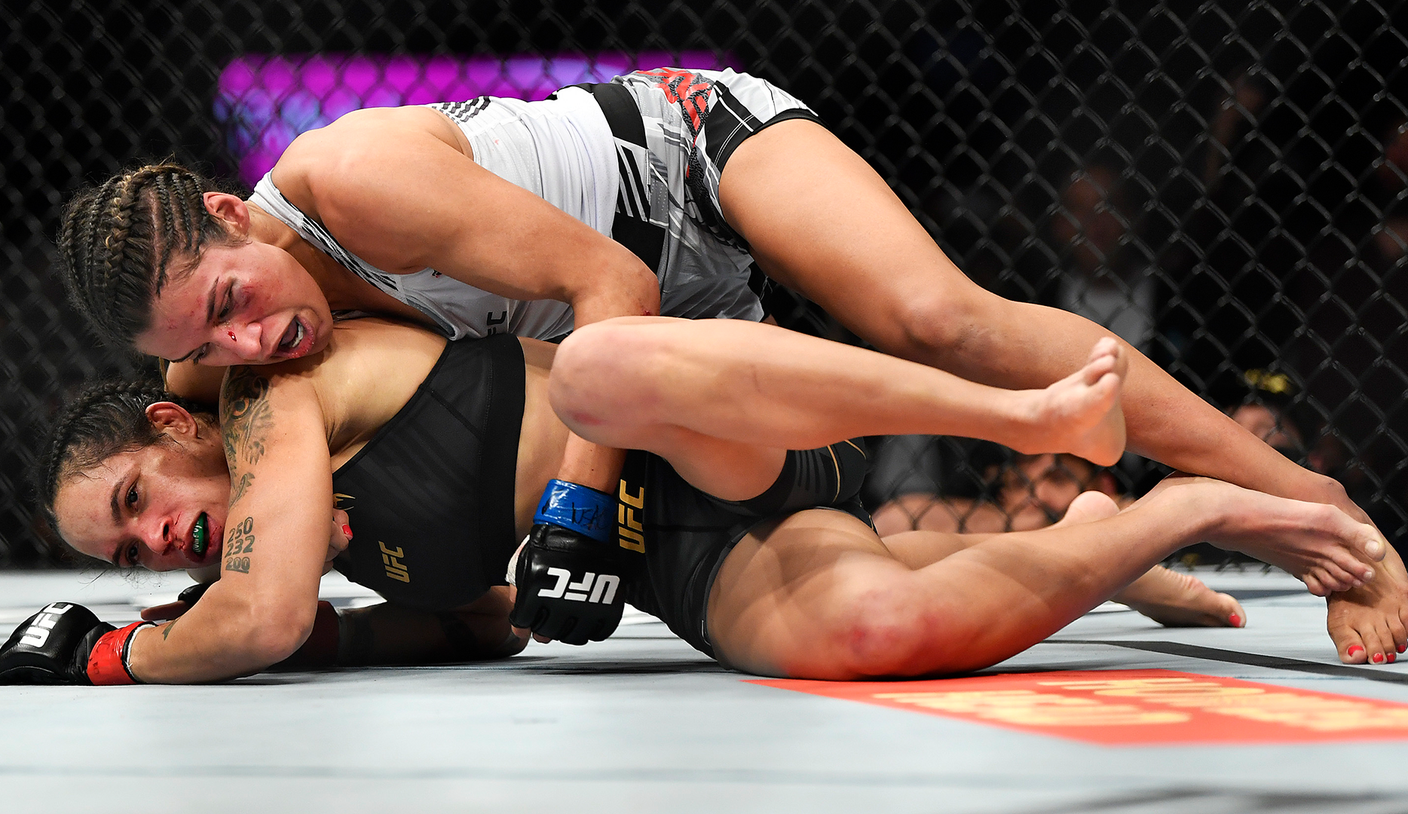 A month later, Nunes admitted that the criticisms from White are not at all meritless, admitting that she did slow down after reigning as the two division champ and clearing both weight classes but now with Peña being the toughest competition, she is fired up once again.
"I feel like sometimes Dana says something and people really pick the little parts that's gonna make him look bad," Nunes said in an interview with ESPN, "I feel like what he says sometimes, if you're looking that way, yeah, I got very comfortable. And you want to enjoy your life when you do all those things that I did. I want to travel, I want to go see my family, I want to rest a little bit and then the thing is, you will slow down a little bit."
"When you do everything that I did, one day you're going to relax a little bit. I did so much now, I can kind of rest a little bit. I was dominating, I became a double champion, killed all those girls in front of me, clean the division, so I kind of slowed down, too, yeah. Until Julianna came into the picture, now we're here again. I'm really pumped for this fight and like Dana said, I gotta get my s—t together. I'm fired up now," she added. [H/T MMA Mania]
Purchase the UFC merch here.
Click to Predict here.