UFC President commented on the Jake Paul Callout and said that he wants two-division UFC champion Amanda Nunes to knock out Jake Paul.
Jake Paul might not get his boxing match with Conor McGregor. However, if Paul is determined to meet a UFC superstar in the ring, another has offered her services. There's a lioness staring at him in Amanda Nunes. UFC star Amanda Nunes is on board after company president Dana White joked that he might have her fight YouTuber Jake Paul instead of Conor McGregor.
YouTube star-turned boxer, Jake Paul, recently stated that his goal in his move to combat sports is to score a boxing match against box office machine and former Ultimate Fighting Championship (UFC) "champ-champ," Conor McGregor. And he isn't shy when it comes to cutting his promos to achieve his goal.
Jake Paul recently posted his most recent callout of McGregor on Twitter, slamming the Irishman and insulting his wife in hopes that "Notorious" would even give him the time of day by responding. Paul also used multiple profanities about UFC president Dana White while making derogatory remarks about McGregor's fiancee, Dee Devlin.
Jake Paul's Conor Mcgregor Callout
KIDS! This is why you should refrain from smoking 😐😐pic.twitter.com/G9wMRldqmq

— MMA India (@MMAIndiaShow) December 15, 2020
"What the fuck is up, you Irish cunt? Good morning, Conor McGregor. I know you're probably beating up old dudes in a bar right now, or maybe you're jacking off because you're sick of fucking your wife. I mean, she's a four, Conor. You could do a lot better. But happy Monday," Paul ranted.
"My team sent you a $50 million offer this morning – a $50 million contract with proof of funds, the biggest offer you've ever been offered but you're still scared to fight me, Conor. You're ducking me because you don't want to lose to a fucking YouTuber. You're 0-1 as a boxer. I'm 2-0 as a boxer."
"Dana White, you're an (expletive), too, you ugly, (expletive) bald (expletive)," Paul said. "You said there's zero percent chance of this fight happening, but there's zero percent chance of you getting some (expletive). Conor, you're scared. Dana, you're scared. Sign the (expletive) contract, you idiots. Jesus (expletive) Christ. Irish (expletive). (Expletive) these guys." Jake said.
Now, following the video becoming viral, White says he would let Amanda Nunes fight him so she can knock him out.
"I'm thinking of letting Amanda Nunes knock his ass out," Dana White told TMZ.
Not only does Dana White like that idea, but so too, does Amanda Nunes who says she is in for the fight.
I'm in! @ufc @danawhite https://t.co/WYesb9lqmg

— Amanda Nunes (@Amanda_Leoa) December 15, 2020
Jake Paul originally called out Mcgregor and his teammate, Bellator fighter Dillon Danis, after he knocked out former NBA star Nate Robinson in the co-main event of last month's Mike Tyson vs. Roy Jones Jr. pay-per-view. Since then, Paul has talked a big game and garnered callouts from throughout the sports world. His brother, Logan, is slated to fight Floyd Mayweather in a boxing exhibition.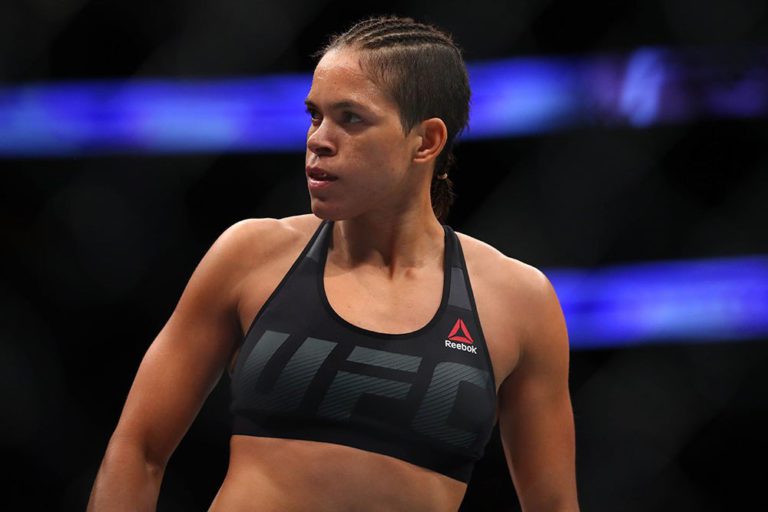 Amanda Nunes, meanwhile, is the UFC's bantamweight and featherweight champion. She is on an 11-fight winning streak which includes knockout wins over Ronda Rousey, Cris Cyborg, and Holly Holm. While it seems unlikely Nunes and Paul would fight, Nunes being on board makes it more of a possibility. Assuming Nunes is being serious, it's now up to Paul to determine whether he would take that fight. Still, a male fighting a female would likely never be sanctioned. So, the chances of the YouTuber fighting any other UFC fighter at this time also seems unlikely.
Purchase the UFC merch here.
To bet on an MMA event click here.
ALSO READ:
Nate Diaz Slams Jake Paul after he calls out Conor Mcgregor for a fight