Former UFC middleweight champion Anderson Silva has some advice for his former opponent Chris Weidman who suffered an identical injury like Silva at UFC 261.
Former UFC middleweight champion Chris Weidman appeared to suffer the same brutal leg injury in a loss against Uriah Hall that Anderson Silva suffered during a fight against Weidman at UFC 168. If anyone could relate to that situation better is Silva as he not only recovered from that injury but he also resumed his career after that.
At UFC 261, it was Weidman whose leg snapped against Uriah Hall just 17 seconds into their main card fight. He fell on the canvas and was in a lot of pain after which he was carried out on a stretcher. Shortly after the conclusion of the UFC 261 main card, Silva sent well-wishes and regards to Weidman in an Instagram post.
https://www.instagram.com/p/COE62W6gU30/?utm_source=ig_embed
"My deepest and most sincere sentiments champ," Silva wrote. "Have faith, I wish you a speedy recovery. In this moment I wish you and your family light, love and knowledge. To the fans of the sport, please respect this moment of this incredible warrior and let's wish that he is 100% very recovered soon. May God bless you and your family @chrisweidman"
Weidman's wife, Marivi, posted a picture of her husband after surgery on social media Sunday, saying the procedure went well.
Anderson Silva has some advice for Chris Weidman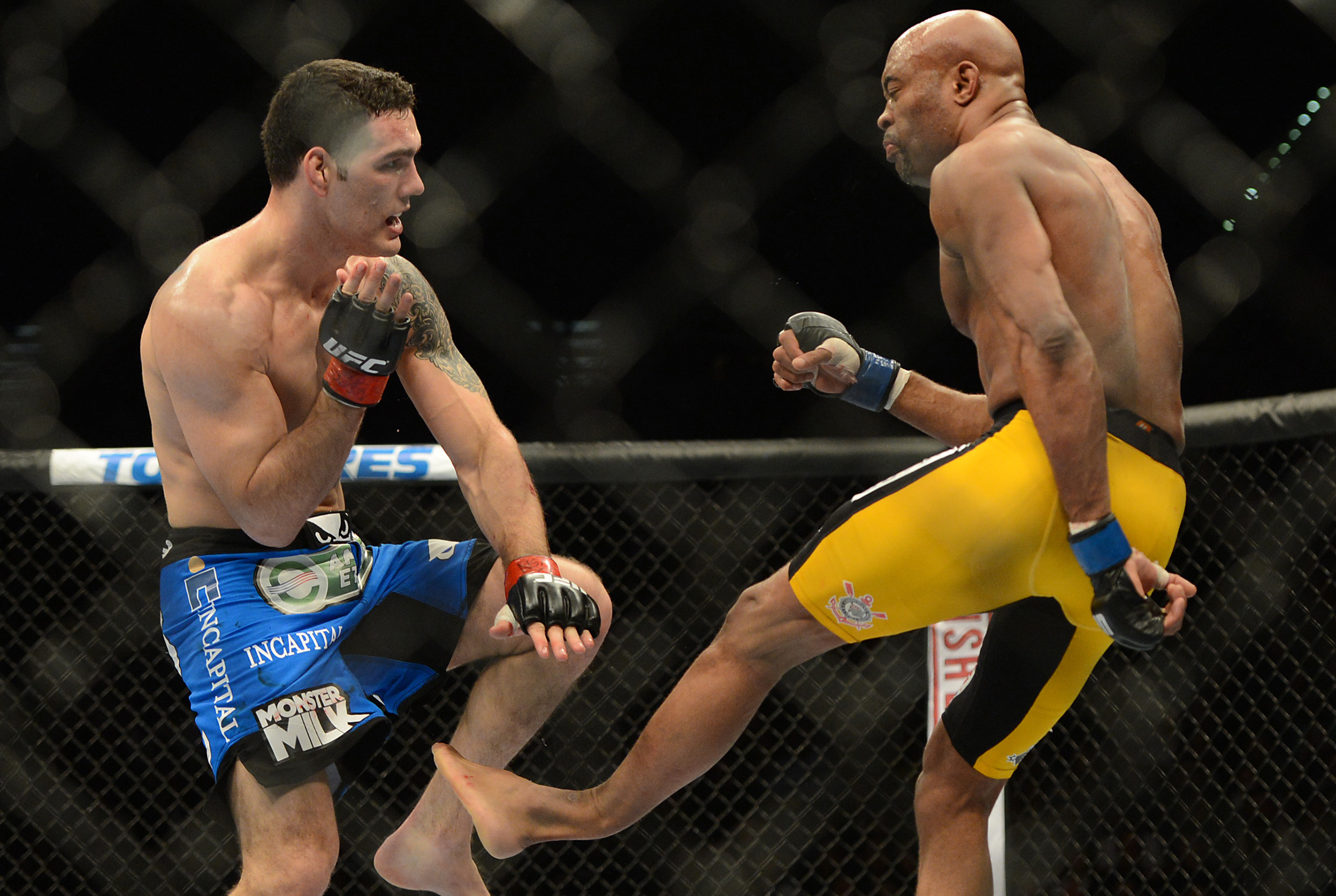 Speaking to AG Fight after Weidman's horrific injury, Silva had some piece of advice to his former opponent. Silva said though he doesn't watch MMA fights anymore his son had sent him the video of the fight between Weidman and Hall and Silva was shocked to see the brutal injury and felt like it has happened to him again.
"To tell you the truth I don't watch MMA fights anymore, but my sons do. When Weidman broke his leg, they immediately sent me the video and I was shocked. A 'movie' passed through my mind recalling the drama I went through after the same accident," Anderson Silva said (h/t Sherdog.com).
"All I can advise Weidman is to stay close to his family members because next weeks will be really rough. But Chris has a champion's mind and I'm sure he will return stronger. I just wish the best to him."
Chris Weidman underwent surgery the next morning of UFC 261 and after the surgery, Weidman took to Instagram to thank everyone for the wishes they sent.
"Trying to find the blessing in disguise and silver lining," Chris said. "Honestly, as soon as it happened and I hit the floor, seeing what happened to my leg and the pain started hitting me, I was just trying to put my mind on something positive and coming out of this. I'm hopeful that's the thing that's gonna come out of it that's good. This is not fun. I can't believe what happened."
"Surgery was successful. They put a titanium rod through the tibia. So they go through the knee, and they take the rod and they drill it through the tibia to make it straight and hard. My fibula was broken, as well, but I guess when they put the tibia back together and my leg was straight, the fibula kind of matched back up to where it was broken, and they feel that could heal on it's own as long as I'm not putting weight on it and stuff."
Purchase the UFC merch here.
Click to Predict here.