Former UFC middleweight champion Anderson Silva has complimented his rival Vitor Belfor for transitioning to Boxing just like him.
Anderson Silva is considered to be one of the all-time greats. He is now about to begin his new journey in the boxing ring. He retired in 2020 from the UFC after losing his finals fight against Uriah Hall. Now he is preparing for his boxing match against Julio Cesar Chavez Jr. He hasn't fought in a boxing match since 2005, so it will be great to see how the legend has transition himself from MMA to Boxing.
Vitor Belfort wants to fight Anderson Silva in a boxing match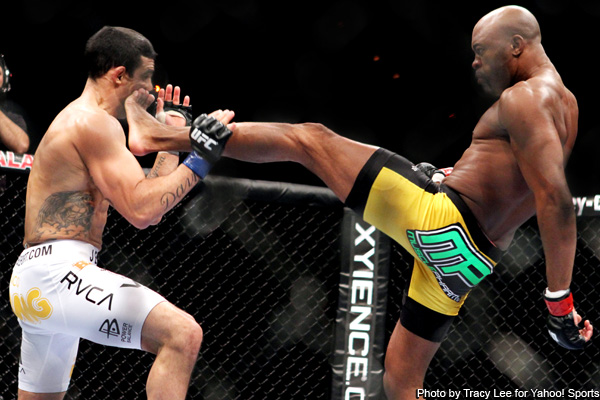 Anderson Silva fought Vitor Belfort at UFC 126 in February 2011. He won the fight via Knockout. He front kicked him in the face and Vitor fell flat on the ground which then becomes one of the best highlight-reel knockout wins in the UFC's history. Now just like Silva, Belfort has announced that he will be coming to boxing and is looking for some opponents to fight.
Speaking to the media recently Vitor said that he is looking to get into boxing and also has some opponents in his mind.
"I'm looking for an opponent now. I heard that Oscar de la Hoya is looking for someone to face. Oscar, don't be afraid. Now, our agreement is about to end. We have no fight there. But this is boxing, I am free to fight boxing," Belfort said (via AG Fight).
"Anderson would be incredible. Anderson and I, it would be a big rematch in boxing. It could be Oscar, Anderson, Holyfield. There is a list of guys who can make this happen."
Anderson Silva accepts Vitor's challenge for a boxing match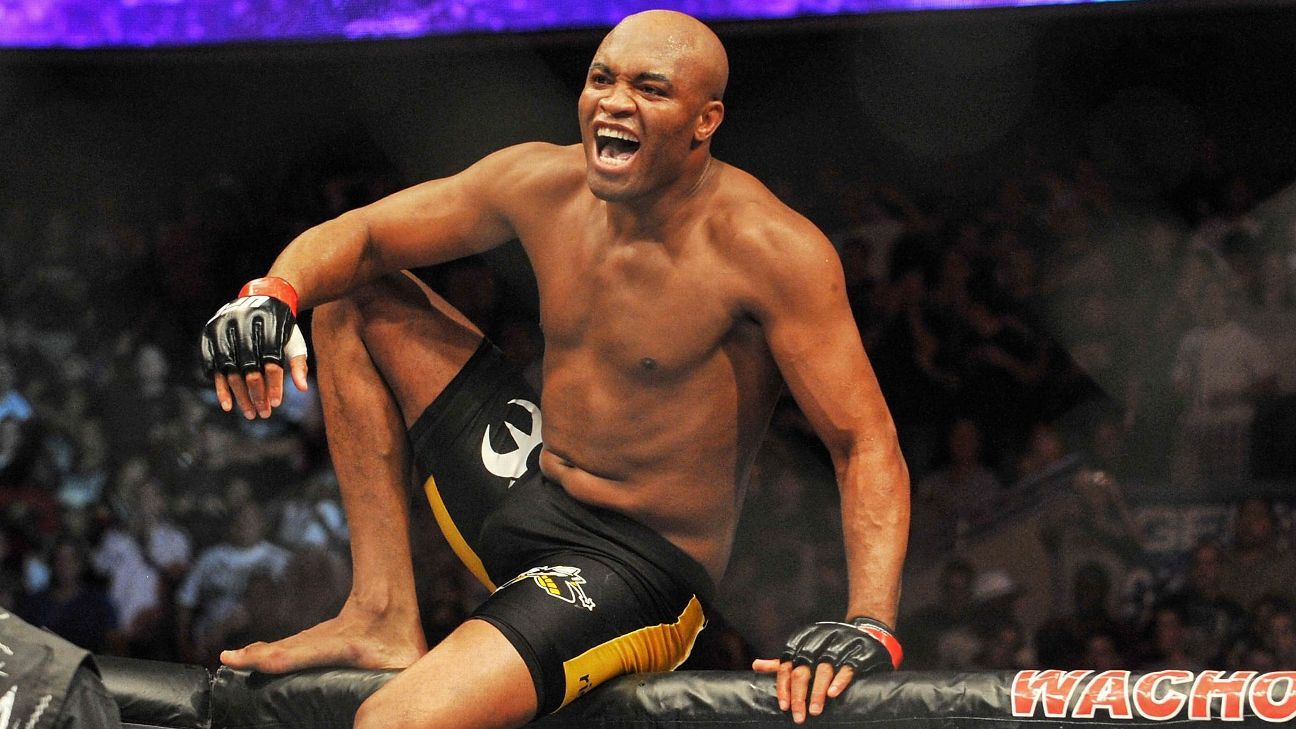 Speaking to AG Fight after getting challenged by Belfort, Silva praised him for his move to boxing and also said that he would love to rematch him but this time in the boxing ring.
"So, about Vitor (Belfort). Vitor is a great athlete, a great fighter. It is a name, a reference to the sport in Brazil. But anything is possible. Vitor is a super talent, he's a guy who, for sure, will be very successful in boxing. And the future is promising for everyone. Everything is very new, people are wanting to see the new. I think it's a new era of entertainment in terms of combat, and it's been really cool for everyone. Good luck to Vitor in this endeavor. I'm sure he will be very successful," Silva said.
What do you guys think of this matchup?
Watch UFC Fight Night – Font vs. Garbrandt on May 23, 2021, LIVE on Sony Ten 2 and Sony Ten 3 channels from 4:30 AM IST
Purchase the UFC merch here.
Click to Predict here.
Download the Fanatics Fantasy MMA app here.