Anderson Silva has confirmed that he is going to compete in his final MMA fight against Uriah Hall this coming Halloween which will mark the end of the career for one the all the greatest Mixed Martial Artists ever.
Anderson Silva is set to fight in his final MMA fight. It will mark the end one of the most decorated careers in UFC history. Silva is among the greatest Mix Martial Arts fighters to ever compete. He held the UFC's middleweight title from 2006 to 2013 and had an amazing 16 fight win streak going on.
He has fought Rich Franklin, Dan Henderson, Forrest Griffin, Chael Sonnen, Vitor Belfort, Chris Weidman, Michael Bisping and Daniel Cormier etc. At age 45, Silva is the oldest fighter currently in the UFC and so him retiring is not a surprise to anyone. UFC president Dana White said this week that Silva's fight against Hall would be the final fight of his career and Silva has now confirmed that. Speaking to ESPN's Brett Okamoto, Silva admitted that the Hall fight will likely be the end of his career.
"Maybe this is my last fight. That's why I'm training hard every day, doing my best. My whole team has come to help me. Everybody is in quarantine to start training. I'm very excited because I think this is my last performance inside the cage, for my fans. We'll see," Silva said.
Silva stated he was also is interested in winning the belt again and may ve retire but that may not be possible. He said "The good story is Anderson Silva fights again for the belt and wins, and then is done — but that's a script, you can't do this in real life. I'm excited to continue working, doing something special. This fight will help me create something huge inside my mind for my fans, my legacy."
Anderson Silva: One of the all-time Great's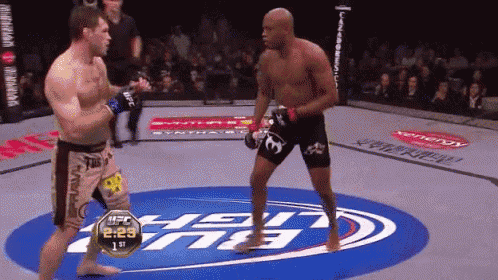 Silva made his promotional debut back in 2006 and is one of the greatest middleweights of all time. But injuries have caught up with 'The Spider' in recent years and he has only won one of his last seven fights. Silva's last fight was against Jared Cannonier at UFC 237 which he lost in a first-round TKO.
Silva who is 34-10, 1 NC in his legendary MMA has just one victory since late 2012, a controversial decision victory over Derek Brunson at UFC 208. As for Hall is 15-9 in his MMA career, he recently captured back-to-back fights for the first time since late 2015.
Dana white recently while talking to the media revealed that this will be Silva's last MMA fight.
White said "Yes, it will be his last fight. Yeah, it's his last fight. Anderson Silva has two fights on his contract, but we agreed that that fight against Uriah Hall will be his retirement fight. That is an important fight for both of us. Uriah wants to fight for the belt, and a win against Anderson in his last fight would be incredible. His legacy is gigantic. Anderson Silva had a great career here, and he will be remembered as one of the best of all time."
If this fight does happen to be the last fight for Anderson Silva then the MMA world may be watching the 'Spider'  for the last time. Silva has given us several moments to remember such as the front kick KO of Belfort, the domination over Griffin, the last-minute finish over Sonnen, and many more. He'll always be one of the most respected MMA fighters and the best middleweight fighter period.
What is your favorite Anderson Silva moment?
ALSO READ:
Conor McGregor on his fight with Floyd Mayweather: "I carried Floyd for his final boxing match"