Anthony Smith stopped Devin Clark in the first round of the main event of UFC Vegas 15 at the Apex in Las Vegas on Saturday. After his win, Smith talked about his future in the division.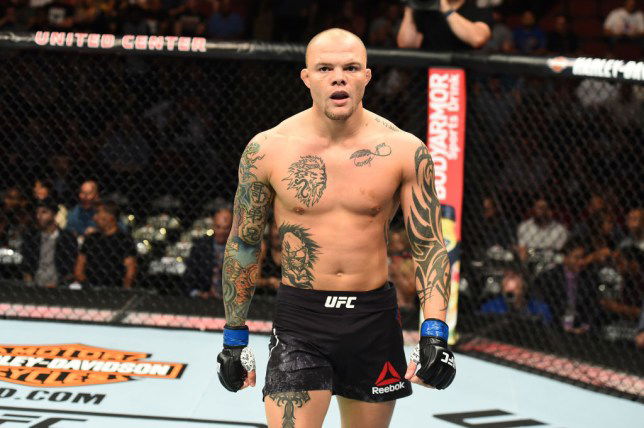 Anthony Lionheart" went on a remarkable run to get to a title shot against then-champ Jon Jones at UFC 235. His unanimous decision loss there were all 48-44 scores. He rebounded with a win over Alexander Gustafsson, but then absorbed brutal damage in a fifth-round stoppage loss to Glover Teixeira, then lost a unanimous decision to Aleksandar Rakic, which included a 30-26 score. Those are often the signs of a fighter embarking on a precipitous decline. Smith is just 32, but his bout with Clark marks his 50th professional fight. Smith put on a stunning performance on Saturday night at UFC Vegas 15 as he tapped out Clark in the first round with a vicious triangle choke.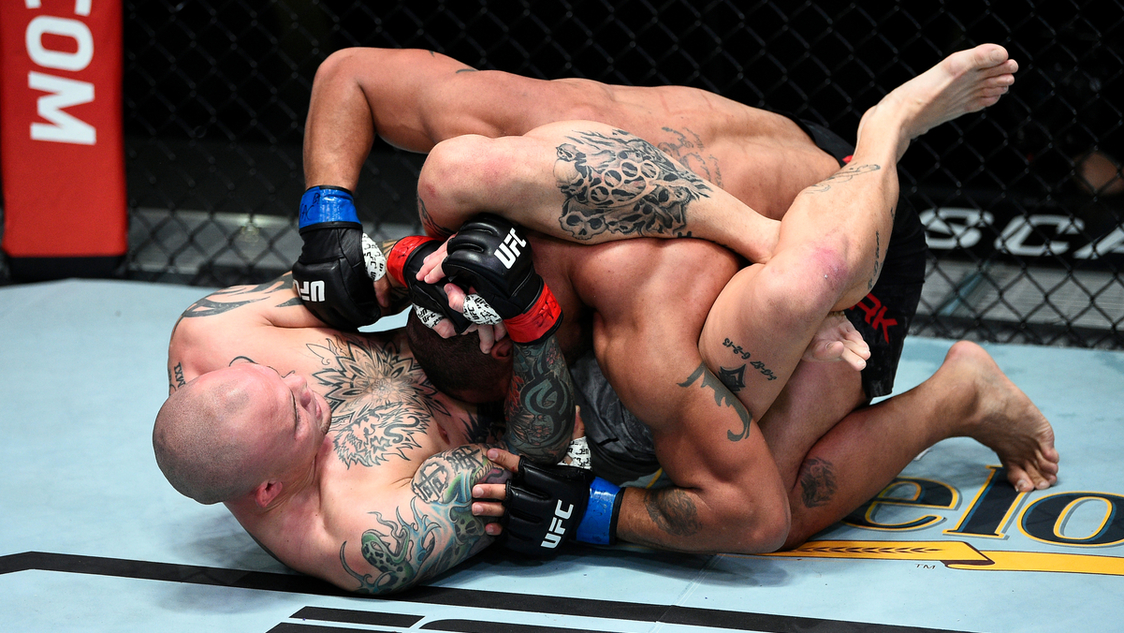 Anthony Smith said he cut way back on his media responsibilities to focus on his camp for this fight. Maybe that's the jolt he needs to turn things around. It's entirely possible. It was the kind of win that makes people remember why Smith was so highly-ranked in the first place, and although Clark was an unranked fighter, beating him so impressively has put Anthony Smith in the top spot again.
Anthony Smith wants Paul Craig next
Speaking to the media following UFC Vegas 15, Smith reacted to his impressive win over Clark and suggested a fight against Paul Craig is what he wants next.
"I'm kind of open, you know? I know what my last year looked like, I'm not going to get a win over an unranked guy (and call someone out). I did to Devin Clark what I'm supposed to do to Devin Clark. I'm not saying I'm not happy with that win, but if anything other than that happened, we have a problem. So I'm not going to be the guy that says, 'I want my next opponent.' If I have to stay down at the bottom of the rankings and keep fighting my way back to fighting those top-five guys, then that's what I'll do," Anthony said.
"I think I'd seen something that Paul Craig brought my name up or something. That's a fun matchup. That'd be a fun grappling matchup with Paul Craig. I love his style. I've been listening to his interviews forever. He seems like a cool dude."
With Craig coming off of back-to-back finishes over Shogun Rua and Gadzhimurad Antigulov as he continues to climb the top-15 at light heavyweight, a fight against the top-10 ranked Smith, who needs to be fighting non-elite fighters right now, seems like a good one.
Purchase the UFC merch here.