UFC welterweight fighter Belal Muhammad has slammed Colby Covington and also stated that he hates Colby more than his other rival Leon Edwards.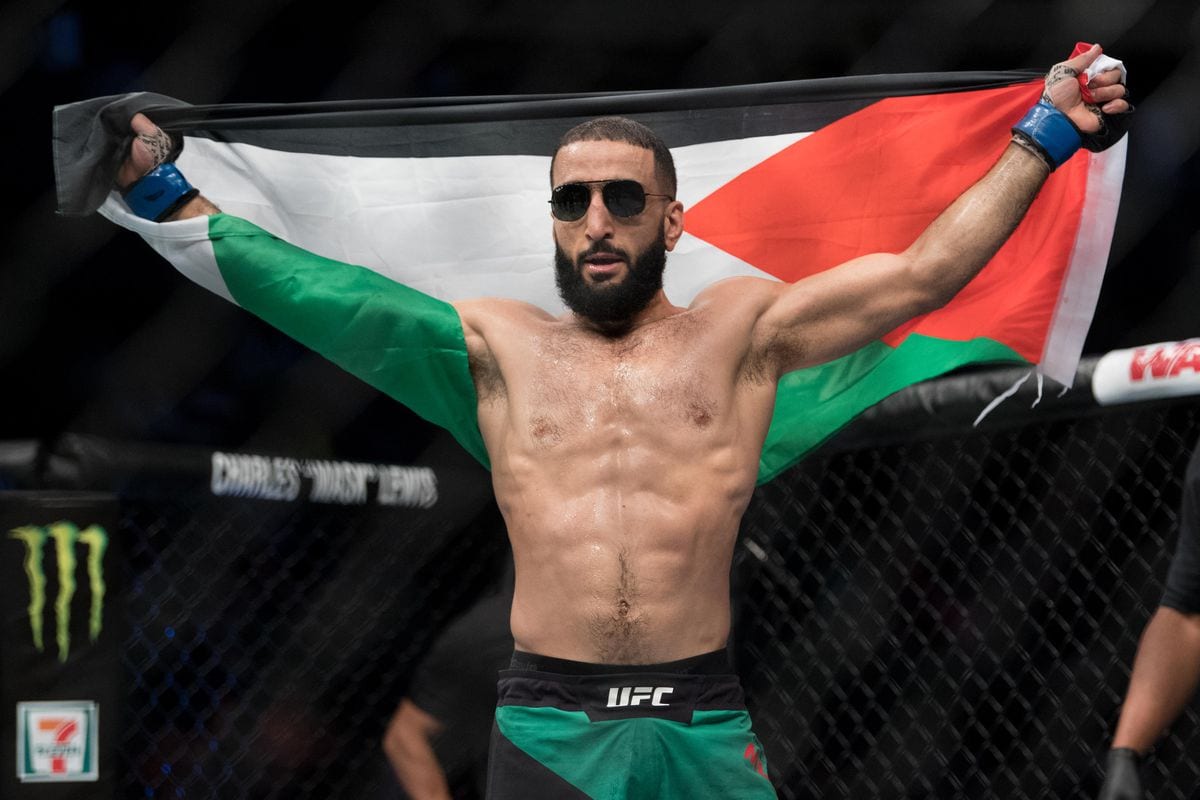 It's very hard to find any fighter in the UFC welterweight roster who doesn't have any beef with Colby' The Chaos' Covington. The aura Colby carries is hard to not hate and even more hard to ignore. He talks trash to anyone in his division and also has beef with fighters from across all weight categories. Now the recent fighter he has messed up with is the fellow welterweight up and comer fighter, Belal Muhammad. He is the no.9 ranked welterweight fighter in the world right now.
In his last fight, he faced Demian Maia at UFC 263. Muhammad won the fight via unanimous decision. It was a very dominant performance over a division veteran. Before that fight, he had a controversial fight against top contender Leon Edwards who was supposed to fight Khamzat Chimaev but the fight was scrapped on multiple occasions because of the issues Khamzat faced due to his COVID-19 complication.
Muhammad faced Leon Edwards on March 13, 2021, at UFC Fight Night 187. During the second round, Edwards poked Muhammad in the eye rendering him unable to continue. The fight was declared a no contest.
In a recent interview, Belal expressed his frustration towards Colby and what he hates about him.
"I still don't understand why Colby's getting the title fight," Muhammad told MMA Junkie. "Yeah, it was a great fight, but you got your jaw broken and you've been sitting on the sidelines ever since that fight."
"Usman fought three times since that fight, and you're just sitting out," Muhammad continued. "It's not like you're a huge pay-per-view draw. It's not like if I'm Usman, I'm like, 'Yeah, let me get that Colby fight, I'm gonna get 800,00 pay-per-views.' The first one did 200,000 pay-per-views, so it's not like you're gonna make a big payday with that, regardless."
"I want Colby more than anybody," Muhammad said. "The hatred I have for that guy is levels above Leon. Of course I want Leon back just because the way that one ended, but Colby's still a level above him."
"I've been calling out Colby since I fought in Australia against Tim Means," Muhammad stated. "I've always wanted to fight Colby Covington. With this last fight showing that I can defend a takedown, it shows people that it will be a great matchup.
"It will be a fun matchup to see what happens if Colby can't get a takedown, what's he gonna do?"
It looks like Belal has got some serious issues with Colby and if he keeps climbing the ranking he can soon meet Colby in the Octagon.
Purchase the UFC merch here.
Click to Predict here.
Download the Fanatics Fantasy MMA app here.