UFC Light Heavyweight Champion, Jan Blachowicz claimed that Jon Jones has moved up to the heavyweight just to avoid the 'Polish Power'.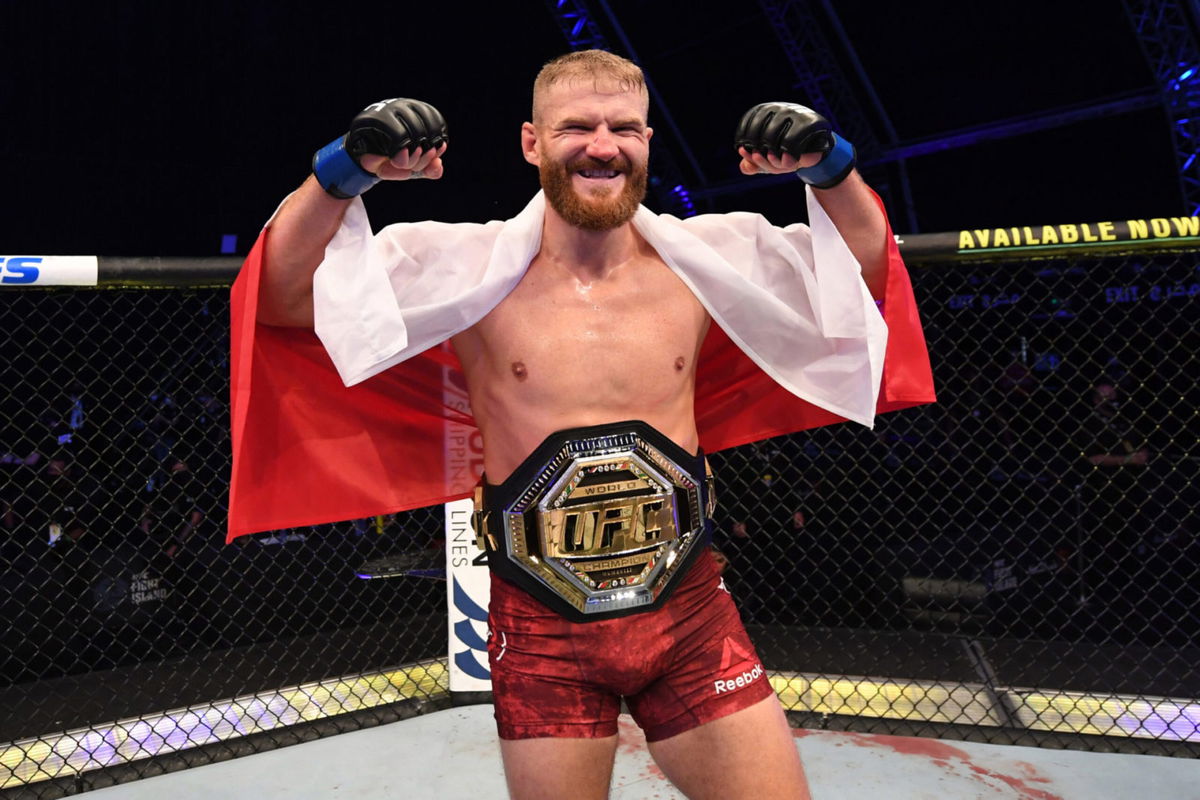 Jan Blachowicz is the newest king of the Light Heavyweight division. However, he never got a chance to dethrone the king before him, Jon Jones. Jones vacated the Light Heavyweight Title after announcing a move to the Heavyweight division.
Jan became the thirteenth man in history to hold the UFC light heavyweight title when he knocked out Dominick Reyes at UFC 253. Immediately after his career-defining victory, he called out the former champion Jon Jones. The two were tentatively linked to fighting earlier this year after Blachowicz knocked out Corey Anderson and Jones said he was deserving of the next shot at the light heavyweight title. Instead, though, Jones ultimately ended up vacating his light heavyweight title, opening the door for Blachowicz's title win. Now, he is hoping to regain that lost opportunity, though the newly minted champion admits it seems unlikely, at least in the immediate future.
Blachowicz still wants to fight Jones someday
"For me, the best (opponent) would be Jon Jones," Blachowicz told Submission Radio over the weekend. "But I think this is not real. It's not gonna happen so I think that my next opponent is gonna be the winner between (Glover) Teixeira and Thiago (Santos). But also, Adesanya is really good. So we will see. We'll have to wait a little bit but for me, the best would be Jon Jones. He promised me this fight after I knocked out Corey (Anderson) and I'm waiting for him. I believe in the future that I'll catch him somewhere, someday, anywhere."
Jan Blachowicz went on to say that his recent performance against Dominick Reyes may have made Jones scared of a future fight between the two.
"You see what I did with Dominick, he just escaped because he doesn't want to lose against me. I understand that. He's afraid and (so) he went to heavyweight. . . He just wants to escape from the Legendary Polish Power, that's why he went to heavyweight. He's afraid of the Legendary Polish Power."
Would you guys be annoyed if I went back and grabbed my belt real quick?

— BONY (@JonnyBones) September 27, 2020
Jones however did tease him coming back to the Light Heavyweight division, tweeting after Blachowicz's win at UFC 253, the former champion said: "Would you guys be annoyed if I went back and grabbed my belt real quick?"
Jones has spent the last few weeks embroiled in a heated internet battle with middleweight champion Israel Adesanya. As fate would have it, Adesanya has also made claims about besting Blachowicz but the new champion says let "The Last Stylebender" try to do so. He's already handed losses to two other middleweights who attempted to move up to 205 pounds.
For Blachowicz there are lots of challenges for him ready in the 205 division. The next title challenger is most probably going to be the winner of Thiago Santos and Glover Teixeira.
Do guys see Jones and Blachowicz fight each other sometime in the future?
Purchase the UFC merch here.
To bet on MMA event click here and to bet on other sports, click here.
Also Read:
Jan Blachowicz is ready for a super fight against middleweight champion Israel Adesanya