The wild UFC lightweight Bobby Green has stated that Islam Makhachev might be the next title challenger but he is not an entertaining fighter and his fights are boring. Bobby Green is all set to take on his toughest challenge to date as he will be going toe-to-toe against the hottest prospect in the lightweight division Islam Makhachev. Bobby Green stepped up and replaced the injured Beneil Dariush and now will be fighting the top-ranked Islam at UFC FIGHT NIGHT 202. There hasn't been much trash-talking between Islam and Bobby but now he has decided to take some shots at Islam leading up to their fight this Saturday.
Ahead of their intriguing matchup against Islam, Bobby Green has called Islam a boring fighter.
"Is he championship material? He's been downplaying me, and I'm going to keep it 100 for you: He's a good opponent," Green told MMA Media at Wednesday's UFC Fight Night 202 media day. "I think he's definitely – he's been on this win-streak. He is championship material if you're talking about wins – if you're talking about just wins. But I feel like when it comes to this MMA stuff, it's what product you're selling … We're all selling something, and the public is going to buy the best thing they can find."
"With Islam, he does what he does. But to be honest, it's kind of boring. Even if he's getting finishes, it's still been boring. So my whole thing is entertainment, excitement. He can be championship material, but it's just f*cking boring. Nobody wants to see it. Nobody cares. I fall asleep watching his fights, then it's, 'Oh, there's the finish.' They can show a bunch of finishes and it's cool, but it was sleeping and boring and it's lackluster. For some of these guys, it's just a match."
Bobby Green reveals the story behind how he accepted the shot notice fight against Islam Makhachev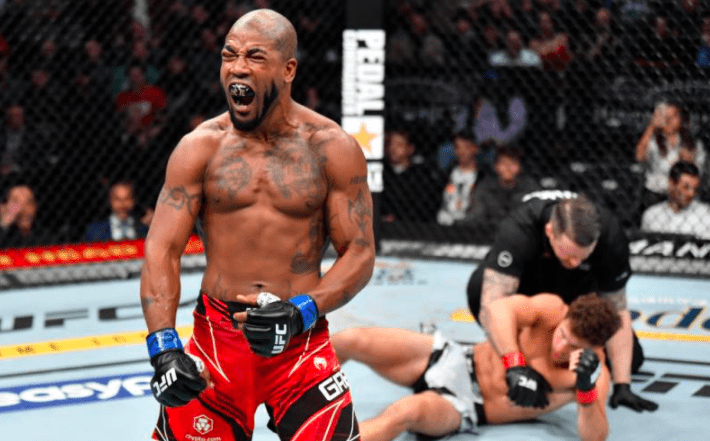 According to sources many other fighters in the lightweight division were called and asked to fight Islam on short notice but all of them declined and then the UFC asked Bobby to step in on the short notice. Bobby Green last fought at UFC 271 just two weeks back against Nasrat and defeated him via decision. Now he has accepted the fight against arguably the most dominant fighter in the lightweight division at the moment.
"My manager called me and he's like, 'Hey, Islam needs a fight,'" Green said. "Once he said that I was already like 195 pounds. I was like, 'You want me to get to '55 in 10 days? This is nuts.' I'd just got in a fight. I still got some of the scars from the last one. I was supposed to get my girl surgery, she was supposed to get surgery actually the next day. So we were prepping that night for her surgery the next day, then the call comes in and I'm going, 'Hm, I know a lot of people got the call before me. Where are those guys at? Why didn't they step up?' Because to be honest, I just got off. I just got out of the cage and they're going to throw me in again? I guess you guys are being little b*thces, so f*ck, I'll do it. Let me show you how I do this sh*t. Snatch that sh*t and I'll go ahead. Get me paid, and I'll do it."
Bobby Green says that the title fight doesn't appeal and all he cares about is his activity to keep the money flow going.
"It's the same thing to this day, ain't nothing changes: My intentions, my goal, my pursuit," Green said. "I never cared about the title and if it didn't come or come, it wouldn't matter. I wouldn't be thinking about it. If they want to honor me with that, cool. My thing is, keep the money coming and keep my activity going."
Highlights:
Bobby Green calls Islam Makhachev boring
Bobby Green is not interested in the title fight
Purchase the UFC merch here.
Click to Predict here