UFC Flyweight contender Brandon Moreno has made some remarks on the flyweight champion of the world Deiveson Figueiredo ahead of their rematch at UFC 263.
UFC Flyweight champion Deiveson Figueiredo is to defend his title in a rematch against Brandon Moreno at UFC 263. Both of them previously fought to a draw in the main event of UFC 256 at the UFC Apex in Las Vegas last December. Although the champ did not win the fight, Figueiredo retained his title as the champion and now is ready to defend his throne against the same person who gave him his hardest fight.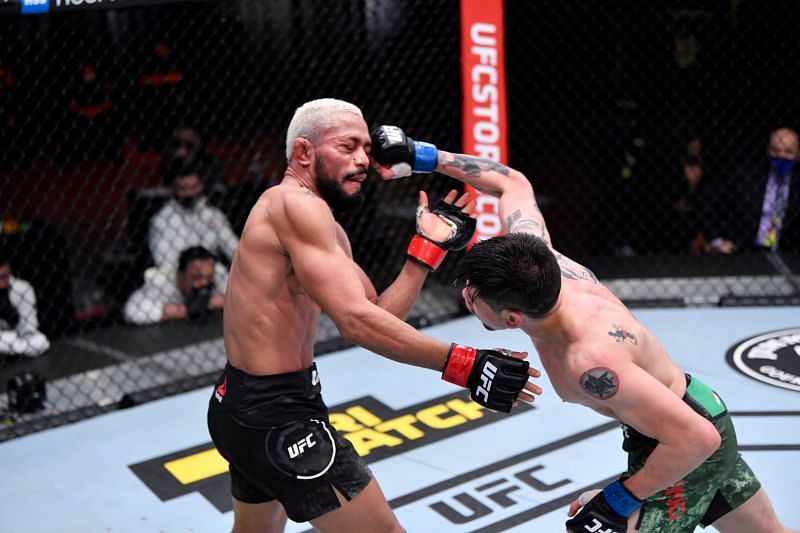 Their last fight was so close that the UFC President Dana White right after the fight said that he wants an immediate rematch to be set between them. He gave both the fighters enough time to recover and now both of them are ready to go at it. Their last fight was a true showcase of mutual respect between both of them and then the way they transitioned it into a dog fight was amazing to watch. Their last battle was a back and forth contest of two really elite fighters who left their everything in the ring.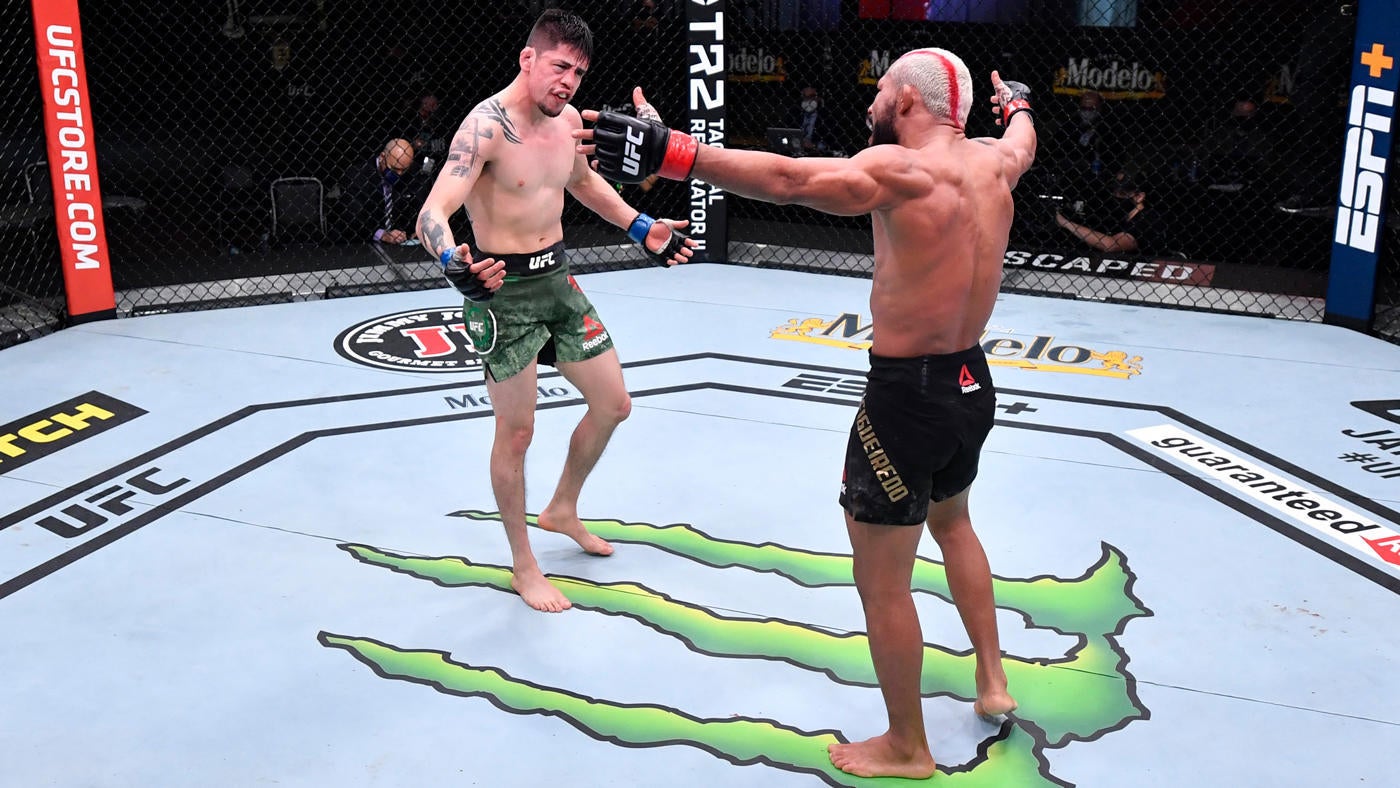 The fight was considered the 'fight of the year' in 2020. It was 100 percent the best flyweight championship fight ever and one of the best title fights in UFC history. Though there was no bad blood going into that fight but seems like the tables have turned for this rematch and now Moreno has said some things that might ignite some sparks of their feud.
Speaking to TMZ Sports ahead of UFC 263, Moreno was asked about his opponent Figueiredo, to which he responded by calling his opponent ugly.
"Man, I told you, the guy's not really smart. He's an asshole and it's fine, I don't care. He's ugly. Man, the guy's so ugly. My goodness. I can't believe it," Moreno said.
Moreno also stated that Figueiredo was trying to act like Conor Mcgregor by trying to do some trash talking but which is not effective on Brandon. He said that he is not liking the ways Figueiredo is carrying himself as a champion and it doesn't look good for him as he is trying to act like Conor Mcgregor which he is definitely not.
"Again, he's not really smart. He's trying to put attention on himself and it's fine. He wants to make some money, he wants to be the next Conor McGregor. But you know, I don't care. I don't really care because I just want to get the title, that's it."
Purchase the UFC merch here.
Click to Predict here.
Download the Fanatics Fantasy MMA app here.