UFC Flyweight title challenger Brandon Moreno says he wants to bully the champion, Deiveson Figueiredo, at UFC 263 as now he knows what his power feels like.
At UFC 263, Brandon Moreno will be fighting the UFC Flyweight champion Deiveson Figueiredo in a rematch after their first fight turned out to be an instant classic and the best flyweight championship fight ever. The first fight was a back and forth battle between two of the best flyweights on the planet. The judges had a difficult time scoring it and in the end, scored it a draw. Right after their first fight, UFC President Dana White said that he's gonna set up their rematch as soon as both of them recover from this war fight.
Brandon Moreno wants to bully Deiveson Figueiredo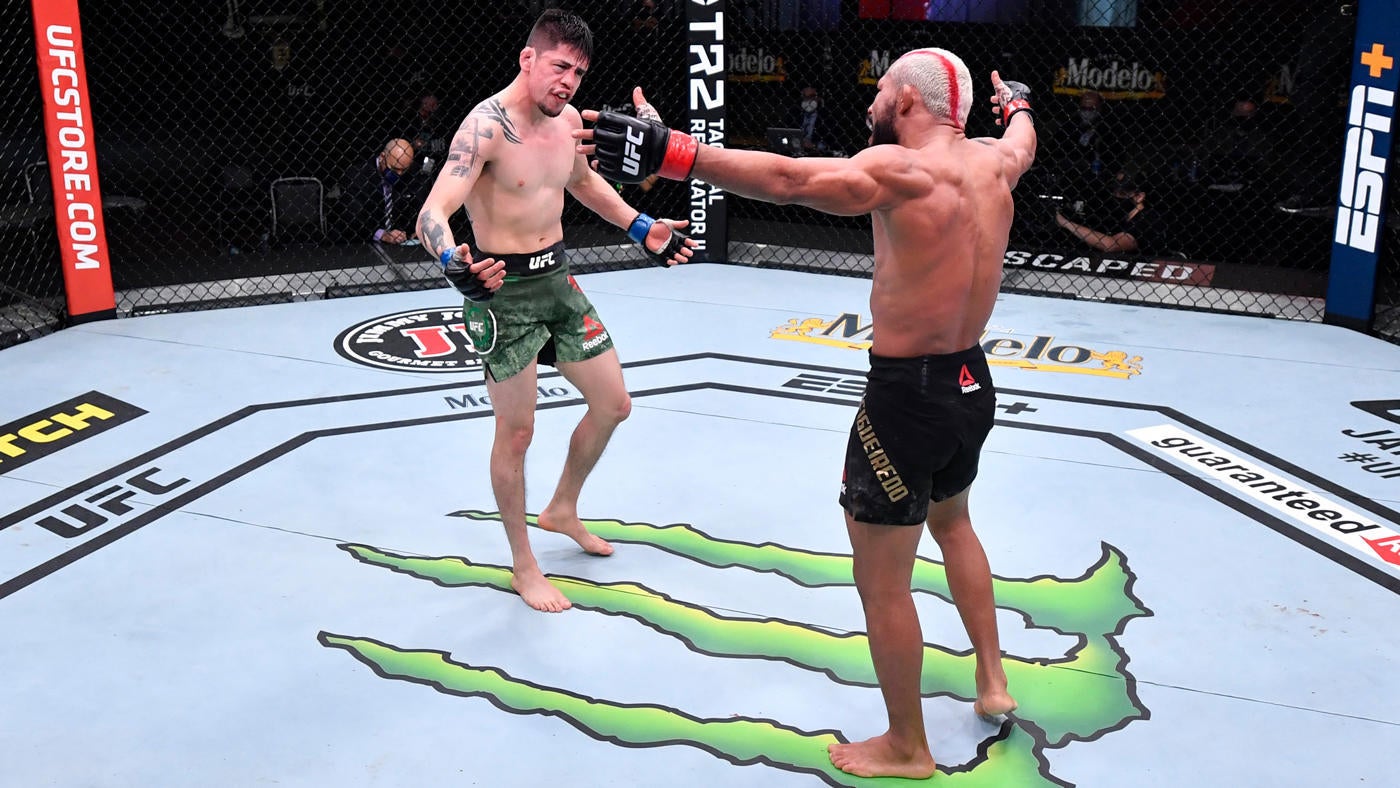 In a recent interview at Just Scrap Radio on BJPENN.com, Moreno revealed what he thought about their first fight and what changes he could make in their upcoming fight.
"Obviously, I saw the fight, and my team and I saw a few mistakes. Even with that, we think we did a lot of good work in that fight," Moreno said on Just Scrap Radio on BJPENN.com. "Figueiredo is a tough opponent but I feel comfortable with the rematch because I feel stronger than ever, faster than ever, my body feels so different. I feel like another athlete, I'm ready for this rematch."
"That part of the fight will be very important. In the first fight, I was pretty careful about his power because everyone was talking about his power and how he's a bully," Moreno explained. "But, I fought against him and I felt his power and I can tell you, brother, he is a human being just like you and me. I have so much confidence from the last fight and I know I can be aggressive, too. This fight will be interesting in that part."
Moreno said he is confident enough to trade shots with the champion and since he took many shots from Figueiredo in their first fight he feels like he can bully him in their second matchup.
"I need to be a bully, too. I need to be aggressive and put pressure on him and that's it," Moreno said. "The game plan is very similar to the first fight, but I need to be careful of his power but I need to get confidence in my own skill and power… I don't know man, he's very durable. I'm always trying to finish the fight but at this level, it is very hard. I'm just trying to be the best version of myself and try and finish the fight."
Moreno also said that he needs to win this fight via knockout or finish. If he can't finish the champ he feels like they could face each other again in a trilogy fight.
"Maybe, depends on what happens in this one. If I beat this guy in the first round and KO him badly, the UFC might want to do a different fight. If the fights a war again the trilogy is very possible," Moreno concluded.
Purchase the UFC merch here.
Click to Predict here.
Download the Fanatics Fantasy MMA app here.