UFC featherweight contender Brian Ortega after losing a tough fight against the champion Alexander Volkanovski has revealed the injuries he faced in that fight. At UFC 266 Brian Ortega fought Alexander Volkanovski in one of the best featherweight title fights in the history of the division. The fight was a wild one as both the fighters were evenly matching up to each other's skills. The challenger had few moments in the fight which stand out where he had the champ Alex in deep trouble. He tried to lock in a mounted guillotine and also a leg tringle but the champ showed his toughness and got out of those submission attempts. At the end of the fight, Brian Ortega was bloodied and beaten up and eventually went on to lose the fight via decision.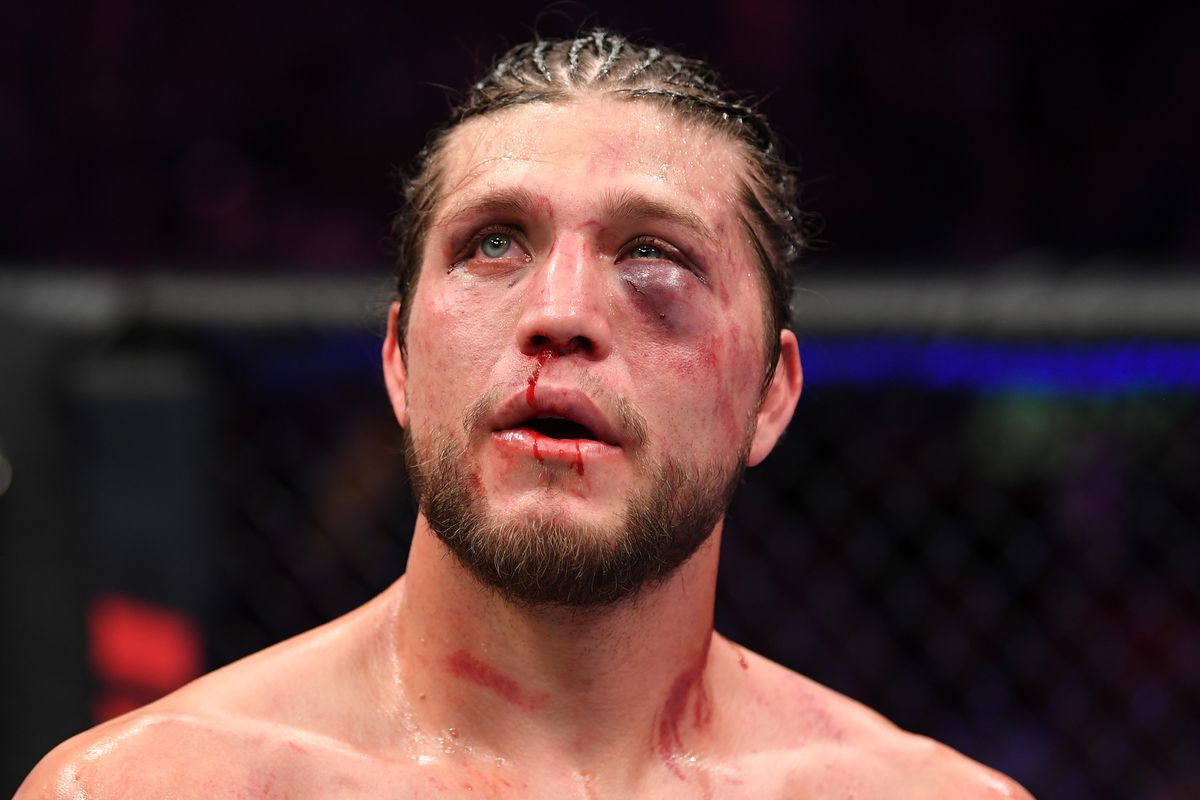 Brian Ortega releases statement after the loss
After losing the fight via unanimous decision, Brian was upset that he couldn't finish the fight by submission when he had the champ in trouble.
https://www.instagram.com/p/CUYnZV_l-Br/
"I thought it was done," Ortega said. "That's what wetrain for exactly, my whole camp. Like I said, I was trying to come for his head but that little bastard is tough as hell, man. I wrapped onto that neck. I tried to squeeze it. Trust me, I tried to finish him. I heard him gargling and he f*cking slipped out and I was like, 'F*ck."
"This guy, he's a champ for a reason," Ortega said. "Nothing but love for him. Nothing but respect. I know we've had our sh*t, but it was whatever."
Brian Ortega also took the opportunity after the fight to thank all of his fans who supported him throughout his journey. He is 15-2 in his MMA career at the moment and if he keeps getting better he might become the champion in the future.
"Everyone out here, man," Ortega said. "I love you guys from the bottom of my heart. You guys make me feel so happy in here. Every time I fight, you guys cheer me on. You're the best. No matter what, I'm always here to put on shows for you guys. It's time to go back in there, time to climb this ladder, get better, and you see it, man. I'm evolving, evolving. Even though we come up short, we're not defined by how we lose but how we get up and overcome that sh*t, you know? That's our Mexican heart for you. Thank you guys from the bottom of my heart."
Now a few days after the fight Brian Ortega talks reveals the injuries he faced in the war-fight he had with the champion.
"Fractured orbital and some bruised ribs, once this orbital heals I'll be ready to chuck em again !! I meant what I said.. I love you guys!" – Ortega captioned the post.
HIGHLIGHTS:
Brian Ortega vs Alexander Volkanovski fight ended in a loss a hard-fought loss for the American
Brian Ortega talks about the fight and the submission attempt
Brian addresses his fans
Brian talks about the injuries he faced in the fight
Purchase the UFC merch here.
Click to Predict here.