Former UFC heavyweight champion and WWE Superstar, Brock Lesnar in his latest conversation stated that he should have got paid more during his UFC career and he also talked about his working experience with UFC President Dana White and WWE Chairman Vince McMahon. Brock Lesnar is one of the biggest draws in the entire combat sports world. Lesnar made his UFC debut in an event titled UFC 81: Breaking Point against former UFC Heavyweight Champion Frank Mir. He lost the fight via submission. He later secured victories in his UFC career and also won the UFC heavyweight title after defeating Randy Couture. He also avenged his loss against Frank Mir and won the fight via TKO in round two.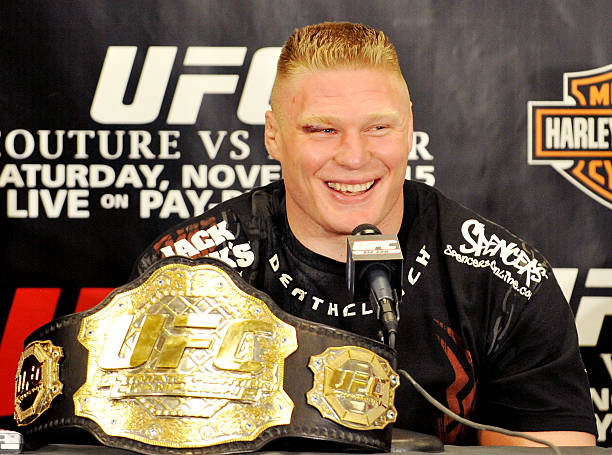 Brock Lesnar later lost the title to Cain Velasquez. He lost his next match against Alistair Overeem. He returned to the UFC in 2016 and fought Mark Hunt. The fight was originally a unanimous decision win for Lesnar but was then overturned after he tested positive for clomiphene.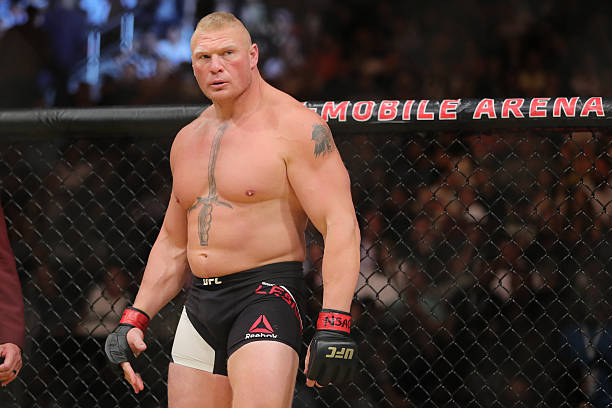 Now years after his first UFC loss, Brock Lesnar talked about what he felt after facing defeat at the hands of Frank Mir.
"I was so mad at myself," Lesnar told The Pat McAfee Show about his first loss. "It just built another thing that the people ram down your throat and say you can't do something. Love those people. Love them. I get goosebumps for that.
"I had a one-fight deal [with the UFC], and I was like, 'Please give me another shot at this.' Boom, then it took off. I fought Heath Herring and then I got Randy Couture and won the belt."
He also talked about his fighting experience in the UFC and how it was to work along with the UFC president Dana White.
"Dana's all right," Lesnar said when addressing his relationship with the UFC president. "I've got a lot of money from him. I probably should have got paid more, maybe."
Brock Lesnar also compares his relationship with the UFC and WWE.
"I really can't compare the two guys," Lesnar said. "Honestly, my relationship with Vince is so different than it is with Dana over the years. Vince and I have had a love-hate relationship for the last 20 years, but it's been good. We have a lot of water under the bridge. I have a lot of respect for both.
"But dealing with Dana, it's just a totally different business approach. I met Vince when I was younger. I look at Vince more as a father figure actually. Because I've learned a lot of things from him, and I was able to carry those things over and handle business with Dana. Vince is a self-made person, so is Dana. Took the company and made it public."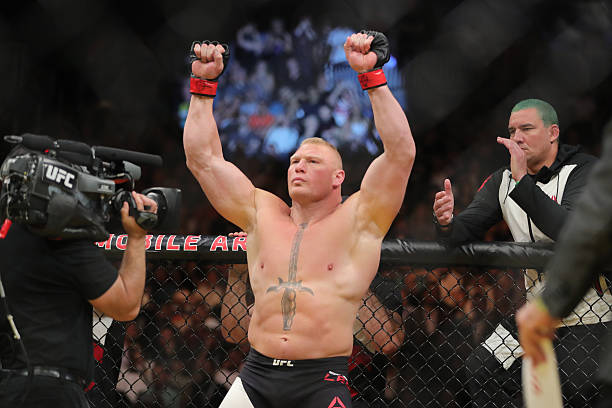 "It's a different game entering the octagon," Lesnar said. "I'm telling you, you've got to be half batsh*t crazy. You do.
"I ordered an octagon so I didn't have the first jitters of getting in that octagon. I'm like 'Dana, I want an octagon.' Boom, ship it off to Brock, so I could fight in it, practice in it. But then you're in front of 20,000 people and they shut the door, and it's like, OK, here we go."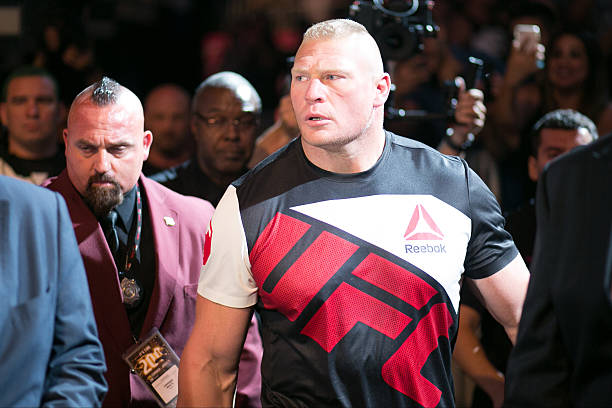 "I don't watch a lot of fighting anymore just because there are so many guys," Lesnar said. "It's hard to follow. I wish Dana could figure out how to book things differently, and come on and let's start getting behind some of these guys, and maybe protect somebody for a while so they can become a household name. You can cha-ching them."
"But he's in the business of putting on super fights every week, and it's tough to do and it's tough to stay on top."
HIGHLIGHTS:
Brock Lesnar says he should have got paid more in the UFC
Brock Lesnar compares Dana White and Vince McMahon
Purchase the UFC merch here.
Click to Predict here