Max Holloway's performance against Yair Rodriguez at UFC Vegas 42 earned him accolades from the mixed martial arts fraternity, but not from everyone, as MMA analyst and former UFC top contender Chael Sonnen has been highly critical of Holloway's unanimous decision victory over Rodriguez, and even criticised UFC president Dana White for shedding praise over Holloway, and even ridiculed his 'Blessed' nickname, claiming that the Hawaiian got 'blessed' by being a pain in the a** and failed to bring anything noteworthy in the fight.
They keep calling him Max 'Blessed'? Sonnen was annoyed by the appreciation on Holloway following UFC Vegas 42
UFC Vegas 42, which took place at the UFC Apex facility in Enterprise, Nevada, saw Max Holloway picking up his second win of this year by defeating Yair Rodríguez via unanimous decision 49–46, 48–47, 48–47 in a brutal five round clash that got both fighters ending up in multiple cuts.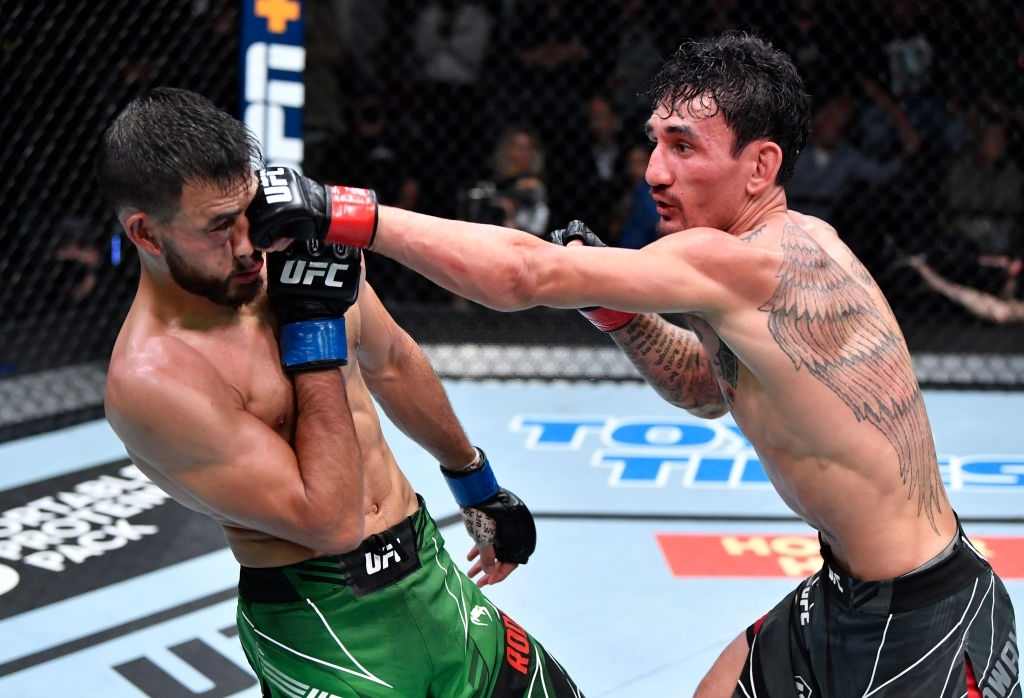 In the midst of the majority shedding praise on both Holloway and Rodríguez for their thrilling performance, the same reaction was not seen from Chael Sonnen and during his post-fight analysis on his YouTube channel, the retired middleweight and light heavyweight fighter was not happy on Holloway being appreciated..
"That's what Max does. Max is the pain in the a**. They keep calling him Max 'Blessed'? He got blessed by being a pain in the a**. That's who he is. Max did not bring anything in this fight. And I'm hearing people. I just had to turn off the post-fight press conference being led by Dana [White]. Had to turn that off to come talk to you guys here," Sonnen said on the show.
"But even Dana in the post-fight is having a hard (time) getting anything together to put praise on Max aside from how tough this guy is, how scary he is, how out of his mind he is about protecting himself and instead just going forward and worry about the rest later," the 44-year-old added. [H/T Sportskeeda]
Highlights:
Chael Sonnen criticised Max Holloway's performance against Yair Rodríguez following UFC Vegas 42
Holloway was praised by many for his unanimous decision win over Rodríguez
Do you agree with Chael Sonnen's comments on Max Holloway? Let us know in the comments.