UFC Lightweight champion Charles Oliveira says that he can move back to the featherweight division only if he gets to fight for the title.
Charles Oliveira became the new lightweight champion by defeating Michael Chandler in the second round of their fight at UFC 262. It was a fight-ending that no one saw coming except Charles who had confidence in himself that he can stand and trade with Chandler. To anyone who predicted the fight, Charles Oliveira by second-round TKO was the least possible option. Still, he pulled out the unexpected scenario that night and become the new champion.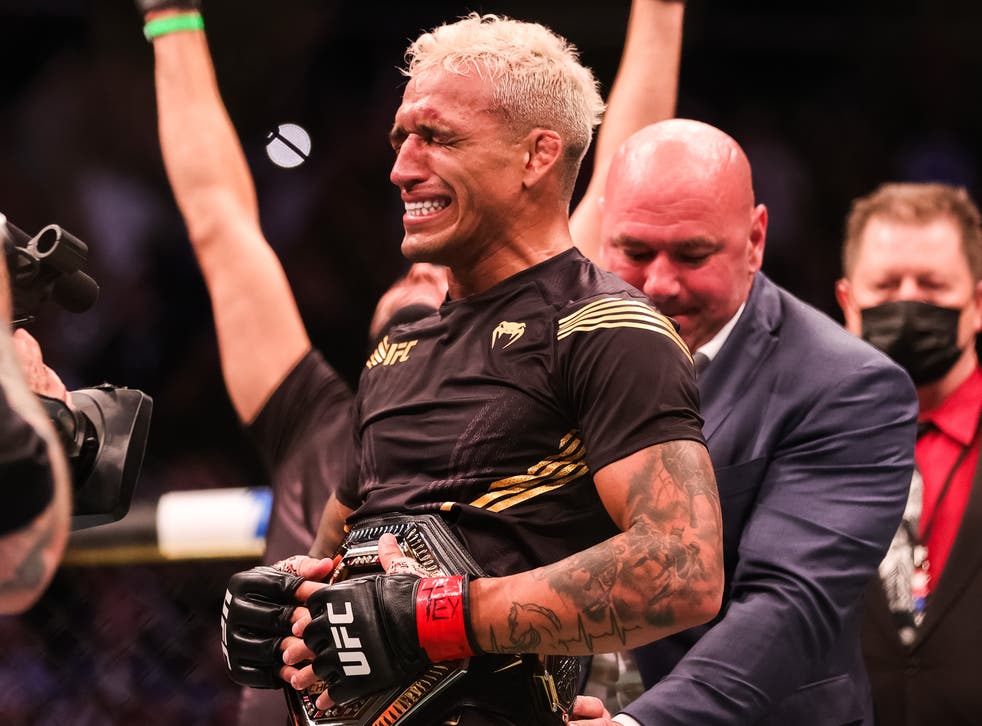 Now the newly crowned champion is riding a brilliant nine-fight winning streak that to in the most dangerous division in the UFC. The transition he has done in his game, back from when he competed in the featherweight division and was just a submission artist to today considered as a complete all-round mix martial artist is an amazing journey. He is now considered one the best pound-for-pound fighters on the planet, but he still has to prove that he is among the best and is here to stay for a long time.
Charles Oliveira is ready to fight for the Featherweight title
In his recent interview with Combate, Charles stated that if he goes back to his previous division which was the featherweight class he would have a more successful run this time as he has got a new nutritionist team behind him this time.
He also said that if UFC offers him a fight at featherweight he will take it but it should only be a title shot or else he has no interest to move down and is happy as the lightweight champion.
"If I have the opportunity to fight directly for the title, giving me time to do that, I would do well. Today I have a good nutritionist, a good team that will help me with this and make it happen. But only if it was straight for the title," Oliveira said.
It's a good idea for him because it will give him the chance to become a two-division champion. But till then he has to focus on the most dynamic lightweight division which has a never-ending list of challenges for the champion.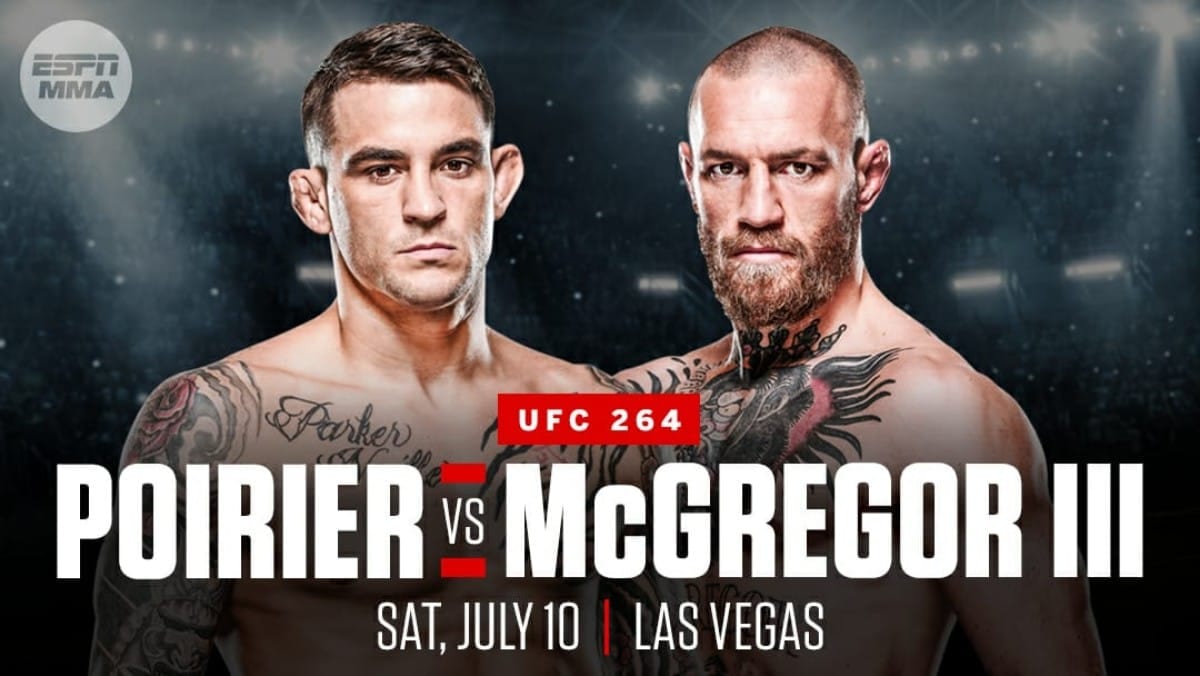 Two of the top fighter in the lightweight division, Conor Mcgregor and Dustin Poirier will be fighting at UFC 264. Beneil Dariush is also on to look out for as he is just one win away from the title shot. Michael Chandler had his moments against Oliveira and will surely look to bounce back spectacularly as always. Another dangerous fighter that people are forgetting in the lightweight division is the former interim champion Justin Gaethje who is ranked no.2 and could be next for the title shot or maybe will have to get past someone to earn another shot at the undisputed belt.
Who do you guys think will be the lightweight champion by the end of 2021?
Purchase the UFC merch here.
Click to Predict here.
Download the Fanatics Fantasy MMA app here.