Khamzat Chimaev stated that he is ready to fight anyone, anytime, and is also willing to fly down to Yas Island, Abu Dhabi to serve as a backup for Adesanya vs Costa at UFC 253.
Ever since Chimaev made his UFC debut back in July, he has quickly become a fan favorite. In his first bout, Khamzat defeated John Phillips in the second round via submission and later went on to KO Rhys McKee in just 10 days after his debut fight.
He Knockedout Meerschaert recently in just 17 seconds and within days after that fight, called out veterans like Conor McGregor, Nick and Nate Diaz, Israel Adesanya, Demian Maia, and others. Currently, he holds an unbeaten record of 9-0, with six victories coming by knockout.
TMZ Sports talked to Chimaev … and asked if he'd fight Adesanya or Costa this weekend in Abu Dhabi if either of the men were unable to participate in the UFC 253 main event.
"I am ready. Yes, 100 percent I am ready," Chimaev said to TMZ Sports. "100 percent, for the title I am always ready. I would be so happy if they gave me this chance to jump in there. 100 percent would take it."
"I am happy to fight with anybody, it doesn't matter," he said. "Tomorrow, tonight, always ready to fight."
Reigning middleweight champion Israel Adesanya recently talked to Yahoo Sports where he revealed that he is yet to catch Khamzat Chimaev's previous fights. Israel Adesanya even called Khamzat "rat lip".
Adesanya revealed that he will see Chimaev's fights this weekend – a day after his title bout with Paulo Costa – and make his assessment about the unbeaten fighter. "So he thinks I'm an easy fight? That's interesting. Everybody does this when they're coming up, just casting a wide net. Keep casting," Israel Adesanya added.
https://twitter.com/KChimaev/status/1308756877451304960?s=20
After Israel Adesanya called him a "rat lip", Khamzat took to Twitter and warned the undefeated champion. He claimed that Adesanya's words will cost him his belt in the future.
What's next for Chimaev?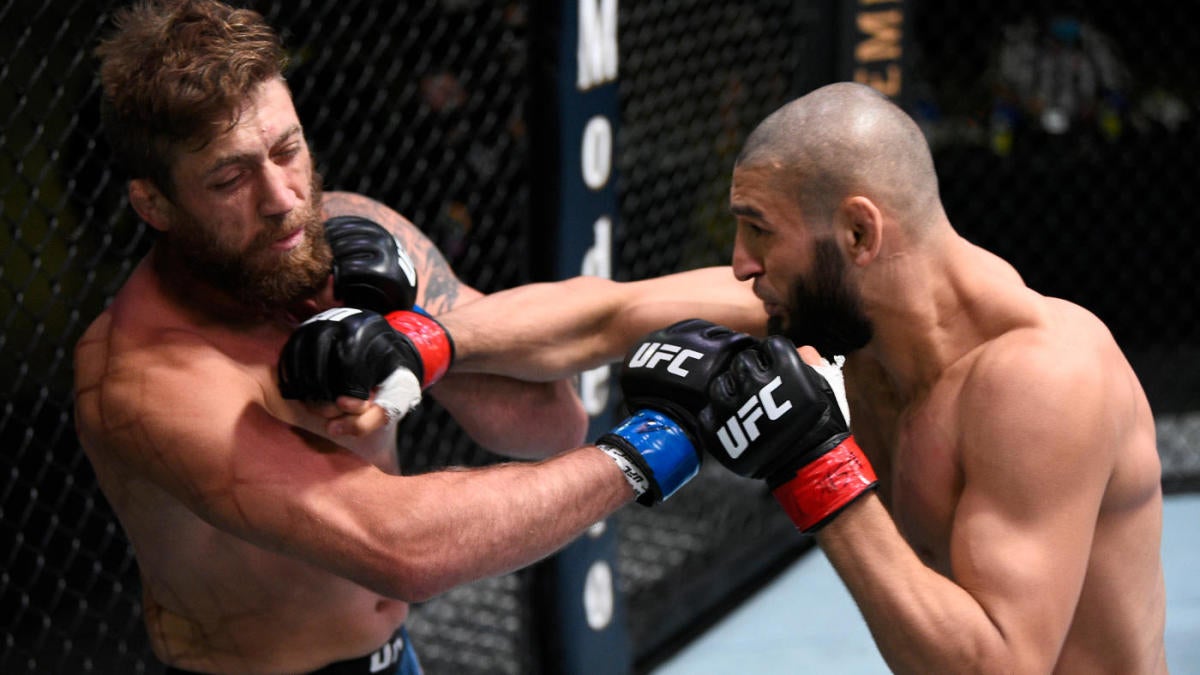 Although per UFC President Dana White, a matchup between Chimaev and former title challenger Demian Maia was being targeted for November. But as of now, the fight is not yet signed, and White said it's possible that Chimaev could even be booked for another fight before Maia. Chimaev has also shown interest in fighting Stephen Wonderboy Thompson after Thompson called out fellow welterweight Leon Edwards, he stated that he is fighting Wonderboy next.
Khamzat has been active in recent times and has captured lots of attention from fans as well as the fighters. UFC is looking quickly book him for his next fight against some top contenders to give this man some fierce competition in the UFC.
What do you guys think will be the next fight for Khamzat Chimaev?
Purchase the UFC merch here.
To bet on MMA event click here and to bet on other sports, click here.
ALSO READ:
Darren Till supports Covington's claim of LeBron James not lasting even 10 seconds with him in a fight