Chris Leben officially retired on Friday night after earning a devastating first-round knockout over Quentin Henry at BKFC KnuckleMania.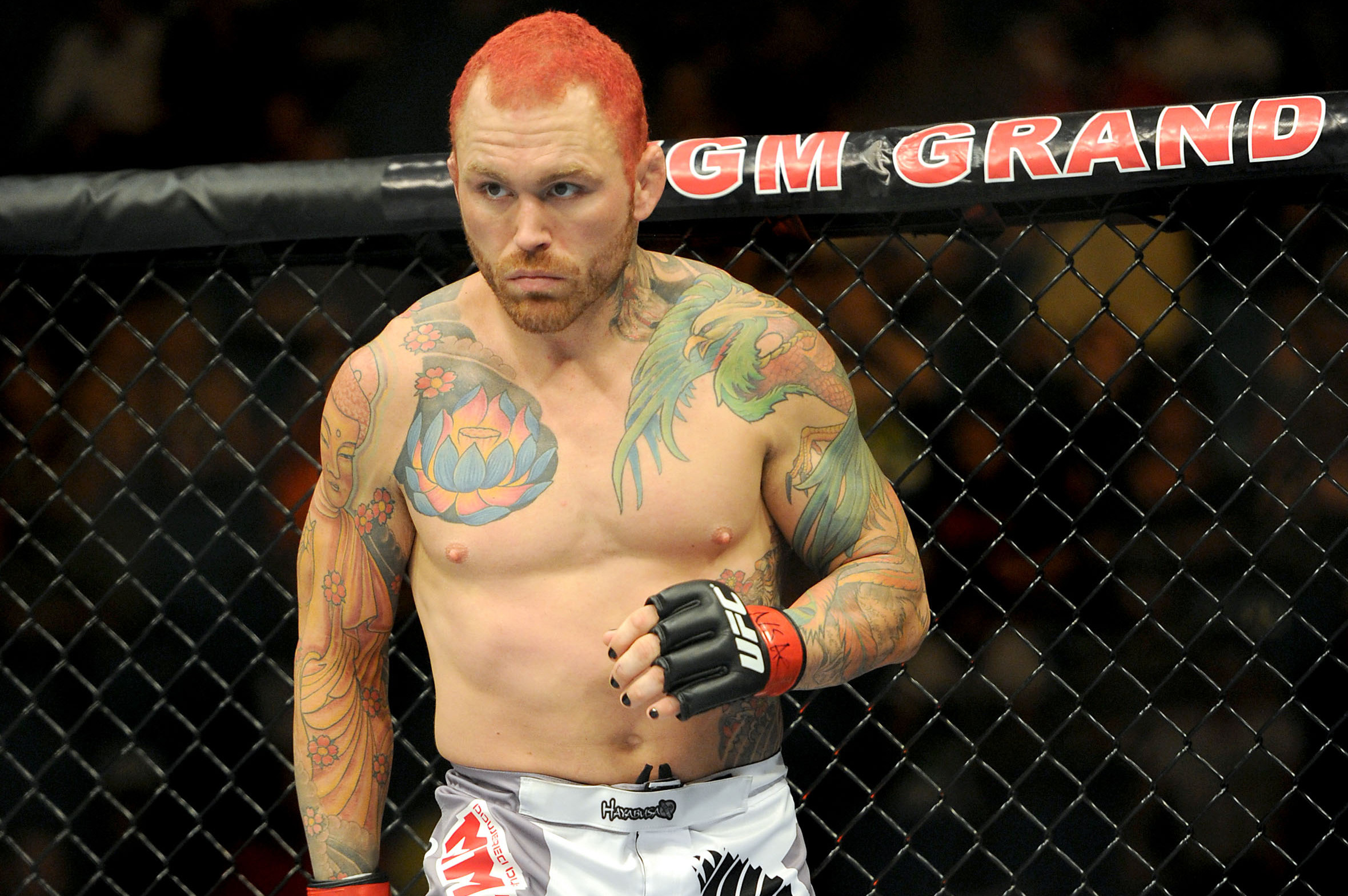 In his retirement fight on Friday night at BKFC: KnuckleMania, "The Crippler" put on a signature performance capped off by a brutal left hook that put opponent Quentin Henry down and out on the canvas. The stoppage came at just 1:07 into the first round.
The ending of the fight came after a strange start as Leben and Henry started throwing bombs as soon as the round began. The fighters got locked in a clinch with Leben throwing a flurry of uppercuts and just as the referee separated the fighters, Henry fell to the ground clutching his eye. Replays showed that Leben caught Henry with a clean punch so the referee advised if the fight was stopped, it would be declared a TKO finish.
Henry took some time to recover and as soon as the fight got restarted, the light heavyweights were once again throwing bombs at each other. Leben wasted no time closing the distance to throw punches from the inside and that's when he clipped his opponent with a right hand that rattled him and a left hand behind it that put Henry on the canvas for the final time. Unable to answer the 10 count from the referee, Henry was out and Chris celebrated his retirement fight with a victory.
Chris Leben Announcing his Retirement
Earlier to the contest, Chris had announced that his bout with 'The Hero' would be the final fight of his combat sports career.
"Here's the biggest thing that I wanted to talk about," He explained. "My UFC career did not finish the way I wanted it to. I don't think most people do, but I ended up going through a ton of struggles, both in and out of the cage, battling with addiction, battling with alcoholism. Ultimately when I came here to The Arena, I got on that path to recovery."
The 40-year-old veteran first started competing back in 2002 and spent the majority of his career in the UFC. He eventually made his way to bare-knuckle boxing where Leben amassed a 3-1 record overall before retiring. Now two days removed from his spectacular finish, Chris Leben says he would consider walking back on his retirement for a fight with Jake Paul.
I might consider a return. I'm available to fight dwarfs and dweebs!! https://t.co/t6ncodJUNB

— Chris Leben (@ChrisLebenMMA) February 7, 2021
"I might consider a return. I'm available to fight dwarfs and dweebs!!" – Leben responded to a fight fan suggesting he scrap Jake Paul next.
Paul (2-0) has dedicated himself to professional boxing following his thunderous knockout of Nate Robinson at the 'Tyson vs Jones' event. Jake Paul is now getting ready to go toe-to-toe against Ben Askren who is a renowned Wrestler and an MMA fighter.
Purchase the UFC merch here.
To bet on an MMA event click here.
Also Read:
UFC Vegas 18: Alexander Volkov knocks out Alistair Overeem in the second round