TJ Dillashaw has become vocal about his past PED usage and the suspension he underwent, but former rival Cody Garbrandt feels there is "nothing honest" regarding his fellow bantamweight.
A former two time UFC Bantamweight champion, TJ Dillashaw is due to make his Octagon return at UFC Vegas 32 this Saturday night when he takes on former training buddy Cory Sandhagen in the main event at the UFC Apex facility in Las Vegas.
This will mark Dillashaw's first bout since he was slapped with a two-year suspension by USADA after testing positive for recombinant human erythropoietin (EPO) before his Flyweight debut against Henry Cejudo. He was also stripped off of his Bantamweight title.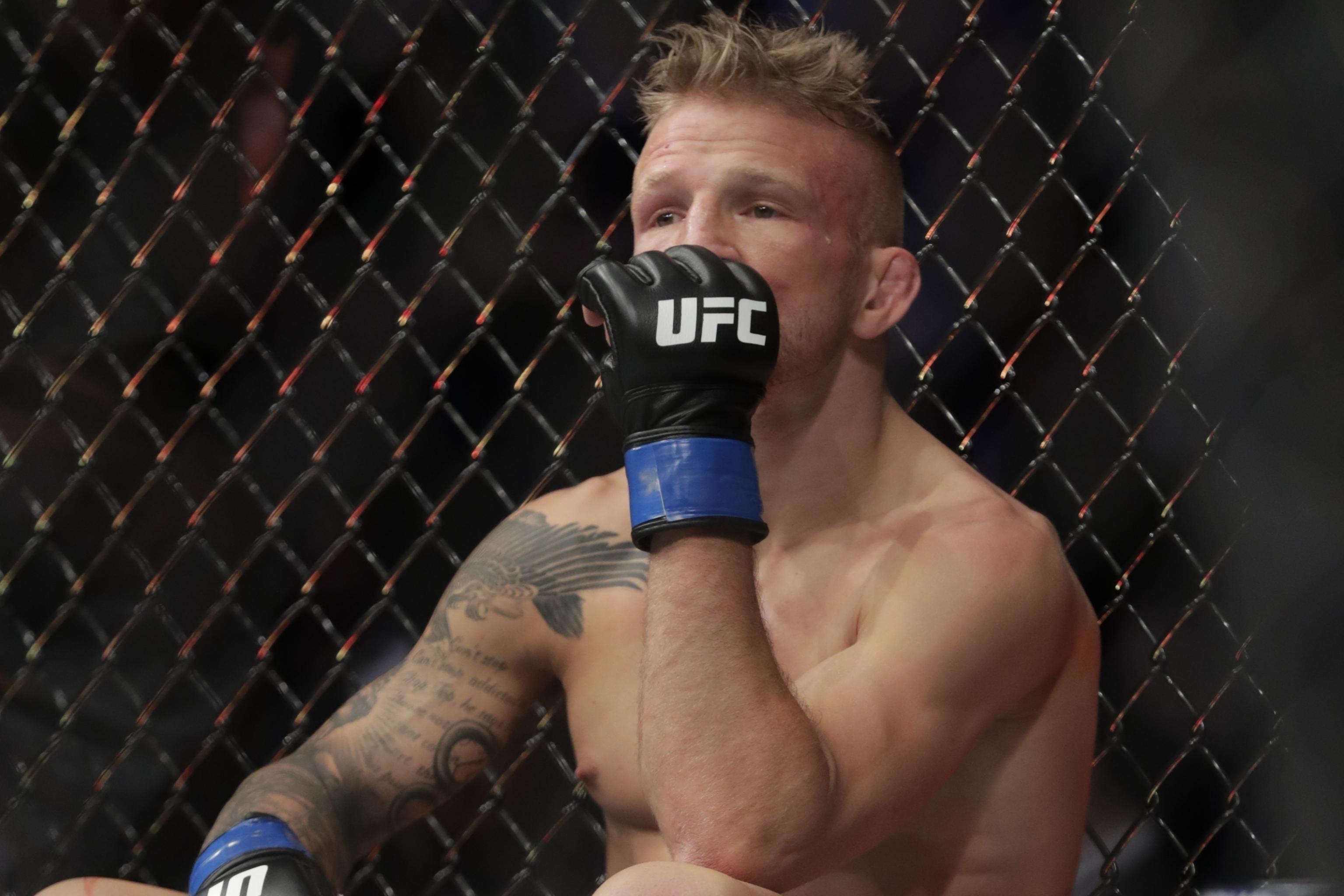 The suspension had ended in January this year, two years since facing Cejudo for the Flyweight title at UFC Fight Night 143 and made Dillashaw eligible for a return. However, in April, he opened up about his PED usage and suspension, admitting his wrongdoings on a lengthy video on Instagram.
"People can go say whatever they want about the decision I made, but USADA actually put me under a microscope when I got in trouble, man," Dillashaw said in an interview with Brendan Schaub last week, "They went back to all my fights that they ever collected my samples, retested all of them all the way back to [the Dominick Cruz fight]. Because they keep an A and B sample every time you get tested."
"No matter what, it's gonna be like that. I made the mistake. That's like USADA's weapon to use against you — to really slander you so nobody else wants to do this sh*t. Those questions are valid because I f*cked up, I made the decision. But me being able to live with that, me owning up to it has made it f*cking easy," the 35-year-old added.
Dillashaw was originally slated to face Sandhagen at UFC on ESPN 24 on 8th May, but the fight was later postponed to UFC Vegas 32 on 24th July after Dillashaw pulled out from the May fight, citing a training injury.
Cody Garbrandt doesn't believe TJ Dillashaw is being honest about his PED usage
While TJ Dillashaw is being open to media about his past drug use and suspension, his ex-adversary as well as former Bantamweight titleholder Cody Garbrandt feels it's all a fluke.
"Nothing honest about this guy," Garbrandt posted on Twitter, referring to Jimmy Smith's 'Honest interview with TJ Dillashaw' on the 'Unlocking the Cage' podcast.
Nothing honest about this guy. https://t.co/gJEL40sl40

— Cody Garbrandt (@Cody_Nolove) July 22, 2021
It is understandable why "No Love" feels this way for Dillashaw, as in both the two times they have locked horns against each other inside the cage, the win has gone towards the latter, presumably when he was on the PEDs.
Their first encounter dates back to UFC 217 in November 2017 when Dillashaw challenged Garbrandt for his Bantamweight title and won via a 2nd round knockout, which also marked the first professional defeat for Garbrandt. The rematch took place at UFC 227 in August 2018, and Dillashaw pulled off another win over Garbrandt with a first-round TKO.
Do you agree with Cody Garbrandt's statement on TJ Dillashaw? Let us know in the comments.