UFC Welterweight Colby Covington has revealed some surprising facts about his former teammate Dustin Poirier.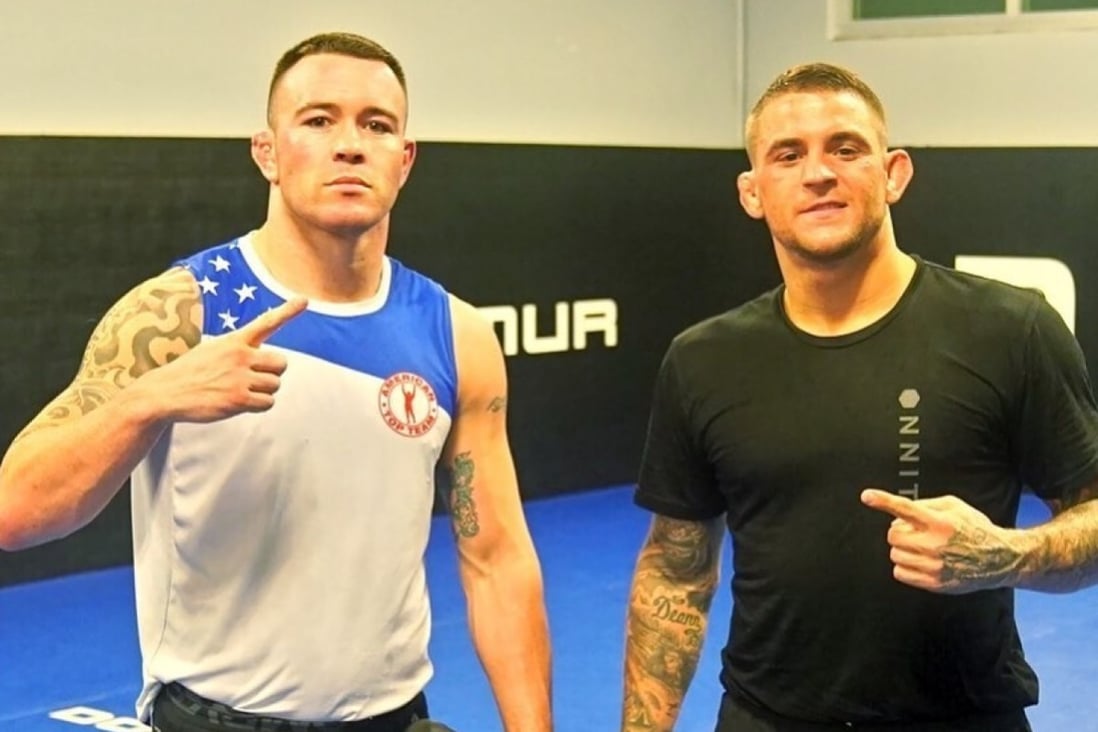 Colby Covington is known for his straightforward personality. He speaks his mind and doesn't shy away from messing up with someone. Now his recent target was Dustin Poirier who is also his former teammate. Colby used to train at American Top Team alongside Dustin Poirier and his former best friend Jorge Masvidal. Now after splitting up from the gym he is no longer friends with them and is revealing some inside secrets of the gym.
Colby Covington says, Dustin Poirier is a piece of sh*t
Recently in an interview, Colby recalled an incident where Poirier was preparing for his fight against Khabib Nurmagomedov at UFC 242. During a sparring session, Dustin was set up with an amateur guy who he knocked out in the sparring session and screamed in his face that he will be the champion. Colby said Dustin just acts like he is nice and does the charity work to look good.
"Dustin (Poirier) is not a nice, charitable guy," Covington said to MMAJunkie (via LowKick MMA). "He is a piece of sh*t person — let me show you this video, Mike, so you can see it off-camera, I can't show it on camera, look at this, look at this fight, this was at training. Wait, this is an amateur, by the way, no headgear, he was going training with him, watch. Watch what he says in his face, 'And New' — he's rubbing it in the kid's face after he drops him. What's nice and honorable, and charitable about that?
"You just dropped an amateur who came to help you train for Khabib (Nurmagomedov) which — why are you training with amateurs when you're preparing for Khabib as it is?" Covington continued. "You have the best wrestler, the best cardio freak in the gym as there is at the gym at the time, but you chose to train with amateurs and you're supposed to be this good guy but you're not and you're knocking out amateurs, and you're yelling in their face, 'And New'. That's not Khabib kid, you didn't just knock out Khabib. So Dustin's a prick. Dustin's a piece of sh*t, and I'm sick of this, 'nice guy' act."
Colby is usually saying things about other fighters just to get attention but this time he does have a clip of this incident.
What do you guys think of Dustin Poirier?
Purchase the UFC merch here.
Click to Predict here.
Download the Fanatics Fantasy MMA app here.