Former two-time UFC welterweight title challenger Colby Covington has revealed the reasons why he feels that his former teammate turned rival Jorge Masvidal pulled out of his scheduled fight against top welterweight contender Leon Edwards at UFC 269. Jorge Masvidal was scheduled to fight Leon Edwards at UFC 269. But just a few weeks before the fight Masvidal has pulled out of the contest cutting an injury. Jorge Masvidal is yet to reveal the exact injury he faced but his best friend turned rival Colby Covington says that he knows the real reason for Masvidal's pullout.
Colby Covington in his latest talk with Submission Radio gave out some inside information of Jorge Masvidal's recent pullout, As per Colby, Jorge had to pull out due to a Rib injury.
"I'll tell you the truth of what happened with Jorge Masvidal for real," Covington told Submission Radio. "I still have people at his gym that still love me, and I'm the people's champ for a reason. So, I get the insider scoop on everything. So, that fragile dude, Street Judas Jorge Masvidal, he broke his ribs. He fractured his ribs last Saturday in training, and yeah, he's fragile and he had to pull out of the fight. It's too bad that people still love me over at his gym more than they even love him."
He continued, "That's facts. I'm telling you guys the truth. He went to the gym to train last Saturday, doing some sparring – not last Saturday, but the Saturday before. Like, yeah, eight days ago. And, he went to sparring at the gym and gets his ribs fractured, leaves the gym crying and, you know, goes to the doctor and gets the X-ray, and they determine it's fractured ribs.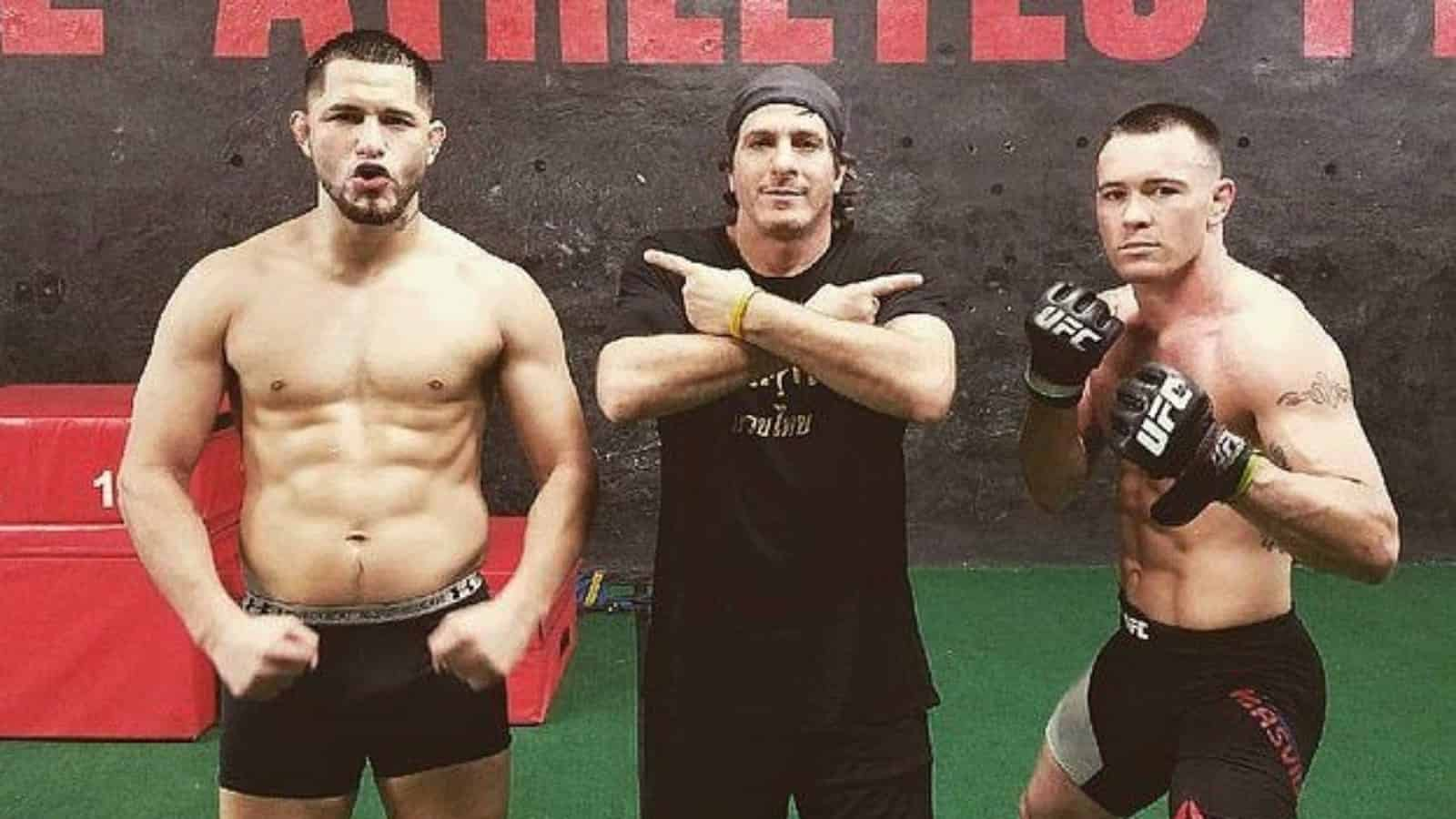 "He's a fragile little bitch. He's a brittle little bitch. He tried to talk about me being fragile. That's the most fragilest (sic) guy on the fucking roster. That guy's a complete little joke. And it's pretty funny, I think he's finding out that he's a nobody, he's a bum, and that's the reason people are telling me what's going on with him. He tried to keep it a secret, He didn't want to tell the media, he didn't want people to know, but now they know because of Colby Chaos Covington."
Colby Covington is coming off his second title fight loss as he challenged Kamaru Usman for the welterweight title fight at UFC 268. He lost the fight via decision. Jorge Masvidal last challenged Usman for the welterweight title and lost the fight via second-round KO.
HIGHLIGHTS:
Colby Covington says Jorge Masvidal pulled out due to a Rib fracture
Colby Covington calls Jorge Masvidal Fragile
Purchase the UFC merch here.
Click to Predict here