UFC welterweight contender Colby Covington has again poked his former teammate Dustin Poirier saying that he would make Poirier verbally submit and a fight between them wouldn't even be a competitive one.
Colby Covington is one of the best trash talkers in the game and is always known to pick his fights outside the octagon with his competitors and even with his fellow teammates. His rivalry with his ex-best friend Jorge Masvidal is one of the best rivalries in the game even if they haven't faced each other in the octagon. Another fighter that Colby always seems to have been to pick with is his former training partner and UFC lightweight contender, Dustin Poirier.
Speaking to MMA reporter James Lynch, Covington was asked what would happen if he fights Dustin Poirier to which Colby said that it would be an easy win for him and the fight wouldn't be a competitive battle. Colby feels like he has an edge over Dustin.
"I just see me giving him a wedgie in the Octagon and just slapping him all around the Octagon, throwing him from one side of the cage to the other until he quits. It would probably be a verbal submission. He'd probably tap out and be the first fighter in a high-profile fight to tap out from being absolutely annihilated. It wouldn't be competitive, and deep down inside he knows that. But he talked reckless before and I just want to keep him accountable for his words. I'm a man of my word. I don't just talk the talk, I want the walk. I want to see the same out of these other people who are talking reckless," Covington said.
This wasn't the first time Colby Covington has spoken about Poirier. Few weeks before Colby had called out Poirier and said that he wanted to settle the rivalry in the octagon.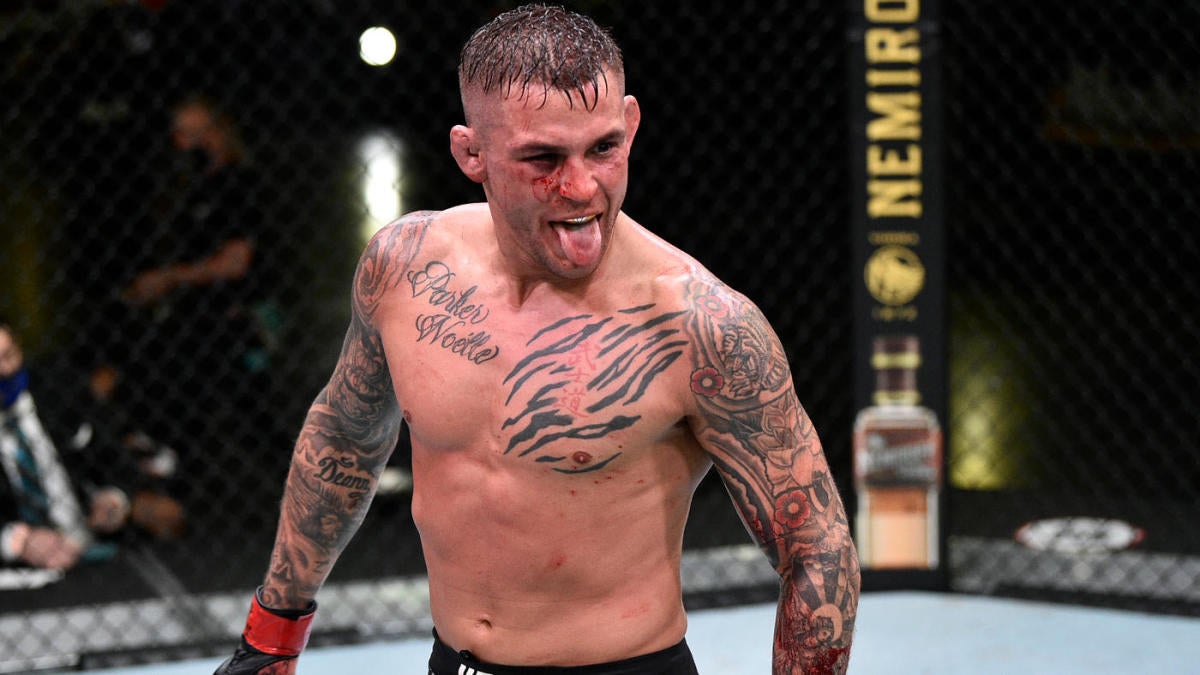 "His best money opportunity if he wants to do good business is to come up to 170 and see daddy," Covington said. "This is a personal rivalry. This isn't like I'm trying to pick on someone and there's no narrative to the fight. This guy, we go back 10 years training together and he said some things to me in the gym, I've said some things to him. There's deep, deep, deep personal issues with this drama and this beef, and I just hope they get settled in the octagon some day. But if they don't, then the fans get to know who daddy is."
Purchase the UFC merch here.
Click to Predict here.
Download the Fanatics Fantasy MMA app here.