UFC welterweight contender Colby Covington is not happy to see Leon Edwards fight Nate Diaz at UFC 263 and says that Leon is choosing easy fights.
UFC's top welterweight Colby Covington is always known for his trash talking. He even trashes fighters he is not even fighting, which is his style of picking up fights and being relevant even when he is not fighting. Recently he went all guns blazing on Dustin Poirier and Khamzat Chimaev. Now his new target is none other than fellow welterweight Leon Edwards.
Leon Edwards will be fighting Nate Diaz at UFC 263 in the first-ever Five rounder non-title non-main event fight. According to the UFC president Dana White, the winner of this fight will be getting the next title shit after Colby Covington.
Colby will be facing Kamaru Usman in a rematch to their first fight at UFC 245 which Usman won via late fifth-round TKO. Since that loss, Colby has been rooting for the rematch which he will soon get. Not date or event for that fight is announced yet. Covington is coming off of a TKO win over Tyron Woodley and now ill be gearing up for his next title shot.
UFC President Dana White wrote in the comments of Kevin Iole Instagram Live when Iole was talking about Usman's next fight that Colby will be next for Usman."Colby Covington is next."
Colby Covington on Leon Edwards fighting Nate Diaz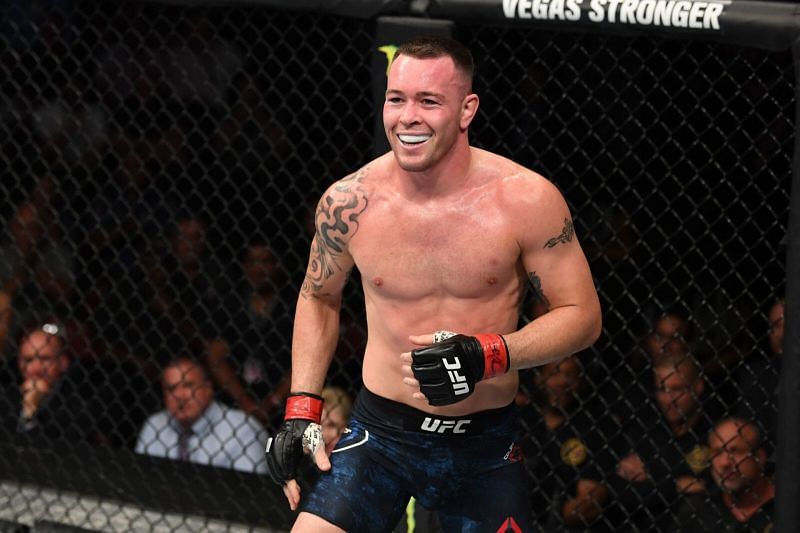 Speaking to MMAjunkie.com, Covington criticized Edwards for fighting Nate Diaz who is not even in the top rankings of the division. Colby said that he feels Leon is picking up easy fights and wants to get the title shot after fighting non-ranked guys.
"It makes sense that 'Edward Scissorhands' Leon Edwards wants to fight Nate Diaz, another loser and unranked guy, another guy that he's beaten that has nothing. He's not a top-three, top-five fighter, and that's what 'Edward Scissorhands' likes to do," Covington said.
"He likes to pick these easy fights with these guys that aren't even relevant to the division and hopefully he's going to get a little hype from it because nobody cares about him. The guy is literally worthless. He's a mumbling, fumbling idiot, and it makes sense that he's going to fight Nate Diaz because they've both got marbles in their mouth when they talk all the time."
Purchase the UFC merch here.
Click to Predict here.
Download the Fanatics Fantasy MMA app here.