Former two-division champion Conor McGregor has said that he is the best ground and pound fighter in the UFC and he has stated that he doesn't miss his shots on the ground. Conor McGregor in his recent Instagram post, shared photos of him hitting the bags on the ground.  In the caption of his post, he wrote a long caption in which he praised his ground and pound ability. Conor Mcgregor is one of the best UFC fighters but he is specifically known for his elite striking game and now he has said that he is also has an elite top-level ground and pound.
"I have the best ground and pound in the game," McGregor wrote. "My highest percentage of finishes does not actually come from my standing horizontal backhand, like most assume. My highest percentage of finishing wins actually come from the accuracy of my vertical punching (you are all novices vertical striking. Arm hitters. Ask ref to stop it hitters. Fall over on yourself hitters).
"I don't miss [ground and pound]. I do not hit arms. I do not fall in. I hit soft face, head and skull."
"It's how you've seen people versus me absolutely cut up," McGregor said. "Looking like they've just got a bang of a few golf balls off the tee of a driving range. Skin fully opened. Yet me, skin like butter. Many times I've not even messed up my hair.
"That's why a lot of these rat bags like to hate. I'm smooth like butter with it. The richest, the baddest, the most unscathed."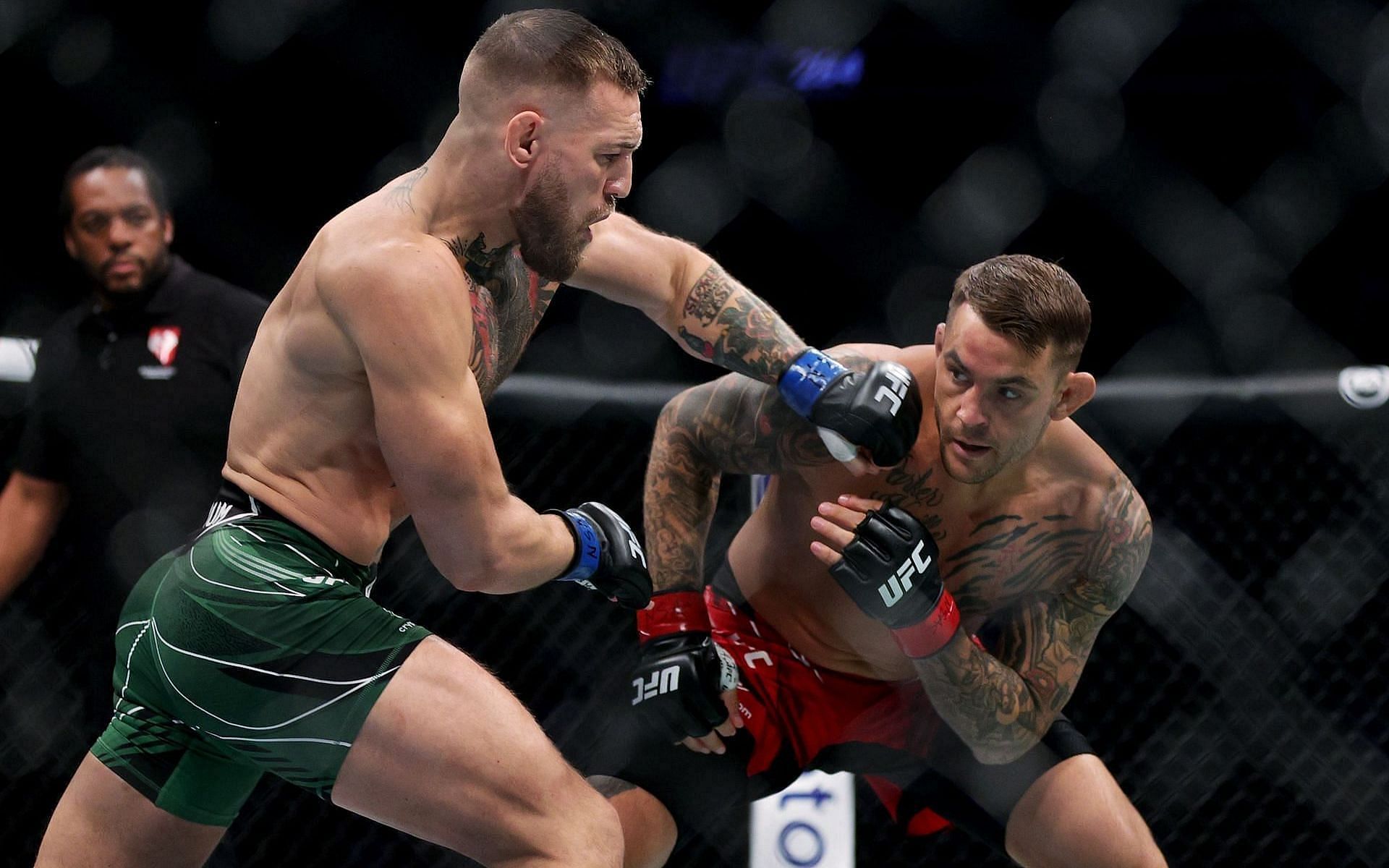 Conor McGregor last fought at UFC 264 against Dustin Poirier in his trilogy fight. The score between the two was 1-1 heading into their third fight. Mcgregor had won the first fight by KO and then Poirier won the second fight via KO. In the third fight, Mcgregor suffered a brutal injury in an unfortunate incident that snapped his feet in half resulting in a doctor stoppage, and Dustin Poirier was declared the winner via TKO.
Conor McGregor is now recovering from his injury and is eyeing a comeback fight in the summer of 2022. He recently called out the current lightweight champion Charles Oliveira.
"So what date am I fighting Oliveira?" he tweeted.
"I'm facing whoever the fuck has that LW title next," Conor McGregor wrote in a tweet. "Deal with it. Take off your goggles and mark the trilogy 'unfinished'. Deal with that too. The rest mentioned, after this. Deal. With. It"
HIGHLIGHTS:
Conor McGregor praises himself
Purchase the UFC merch here.
Click to Predict here