Former UFC two-division champion Conor Mcgregor has said that he is ready to check the leg kicks in his next fight which is most probably going to be the trilogy fight with Dustin Poirier.
After McGregor, the former UFC lightweight and featherweight champion dominated most of the first round of their UFC 257 main event on Saturday night, Poirier (27-6 MMA, 19-5 UFC) picked up the pace and then ended things in the blink of an eye. Poirier used a left hand to the jaw to setup up a flurry of a finish of McGregor (22-5 MMA, 10-3 UFC) at the 2:32 mark of Round 2 at Etihad Stadium in Abu Dhabi. And with that, the former interim lightweight champ had his revenge.
The opening round saw Poirier attempt to wear McGregor down in the clinch, which ended up with several reversals of position along the fence in which both landed solid shoulder shivers, but McGregor more. After they broke, McGregor's striking started to land, not just his trademark lefts, but solid right jabs to the head and body shots.
Poirier, however, began finding his footing toward the end of the round. By the second, Poirier began landing calf kicks to McGregor's lead leg at will, and when one visibly wobbled him, it was clear the fight's trajectory had changed. Poirier throws with bad intentions, and he stalked the fading McGregor and started landing heavy punches. A brutal left hand to the face was the big blow, and a vicious flurry put McGregor on the mat and ended the fight. But what set up all of it was the devasting leg kicks, calf kicks in particular that put Conor in jeopardy.
The lack of urgency by the Irishman to check the low kicks by Poirier directly contributed to the loss, and now "Notorious" is letting fans know he won't make that same mistake again. Taking to his social media on Tuesday, McGregor told fans that he's going to check the low kick, though the UFC's highest-paid fighter used the word "cheque" instead of a check. Perhaps this could be a hint that the trilogy fight with Poirier is just around the corner.
Guys I'm gonna cheque the leg kick

— Conor McGregor (@TheNotoriousMMA) March 3, 2021
Dustin Poirier gives a timeline for Mcgregor Trilogy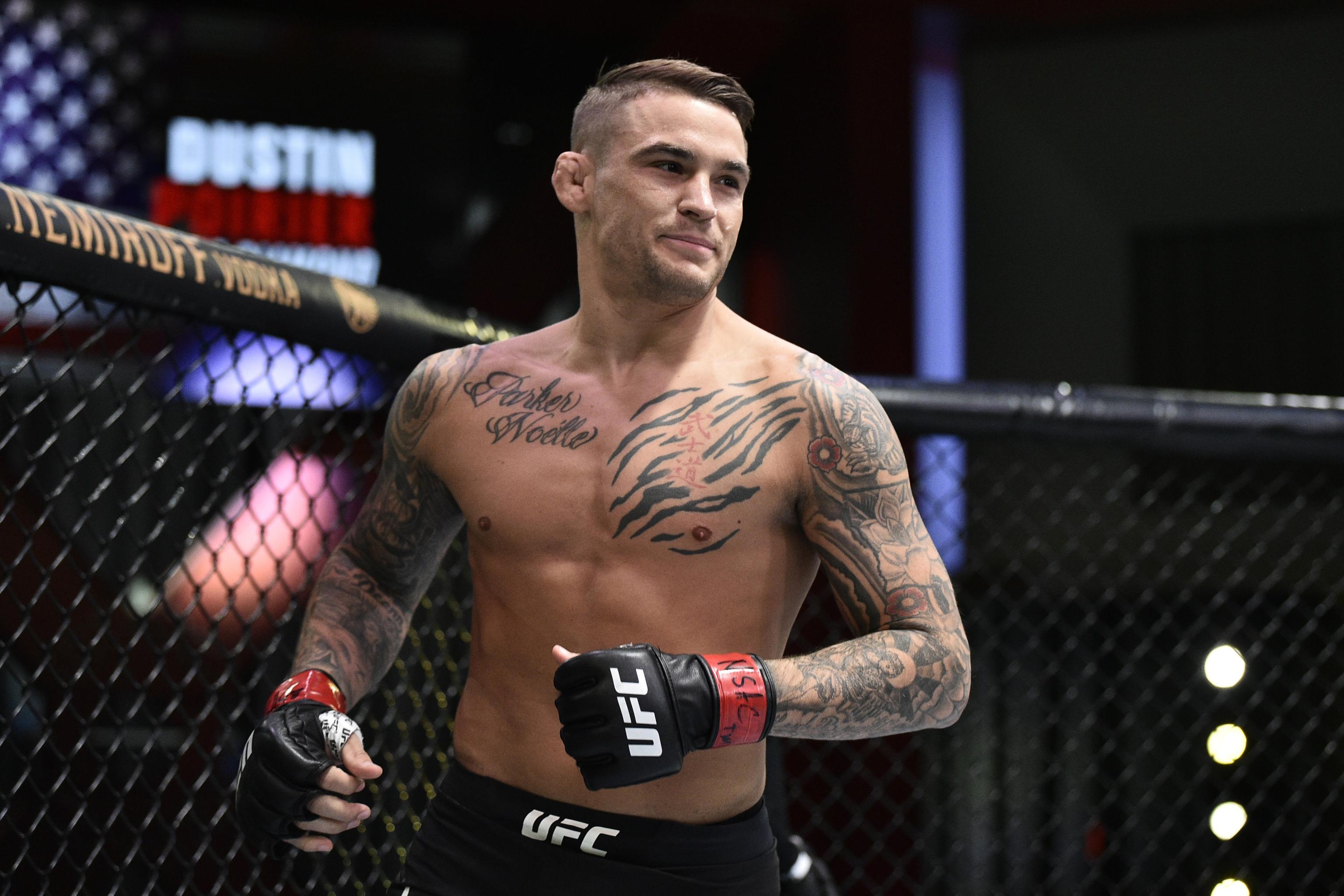 The trilogy fight between Conor and Poirier does seem likely given how big of a fight it is. Both fighters want the third match against each other after splitting their first two bouts, especially given that it's likely to sell well over a million pay-per-views. Recently while talking on Joe Rogan Podcast, Dustin Poirier talked about his fights with Conor and when he thinks the trilogy bout might take place.
"It's fighting man, I don't think you ever really (have someone's number). He'll make adjustments. It'll be a completely different fight," Dustin Poirier said to Joe Rogan on his podcast. "Like the first one and the second one were different, the third one is going to be different as well. I'm going to make adjustments as well. I'm going to switch it up, keep things fresh and keep him guessing."
"June, July. My wife's birthday is coming up, we're going to go somewhere for a couple of days," Dustin Poirier said. "If I get the call and it's time to go to work, I will lock myself in training camp. But, I'm still not right now ready to go back to Florida a month removed from the last fight and lockdown for another ten weeks or whatever it is.
"We'll see. If they call, I will do it," Dustin Poirier said. "But, I'd rather it be a little bit further. Let me enjoy my life back home in Louisiana before I go right back out to Florida. I'll do it anytime, I'll do it here."
Purchase the UFC merch here.
To bet on an MMA event click here.