UFC superstar Conor Mcgregor has responded to Floyd Mayweather who was thanking Dustin Poirier has Floyd had bet $50,000 on Poirier to win his fight against Mcgregor at UFC 264.
The betting odds of Conor Mcgregor vs Dustin Poirier were quite similar since the fight was announced. Dustin became the slight favorite heading into the fight at UFC 264 on July 10. The fight was an absolute war for as long as it lasted. The ending of the fight was something that nobody saw coming. At the very last moments of the fight during exchanging some punches, Mcgregor cracked his ankle and then stepped on it which snapped his foot in half. He fell on the floor flat and Poirier followed him up with some shots before the referee separated them as the round was over. The doctor came in and knew exactly what has happened as he immediately waved off the fight. Poirier was announced the winner of the fight by TKO(doctor stoppage).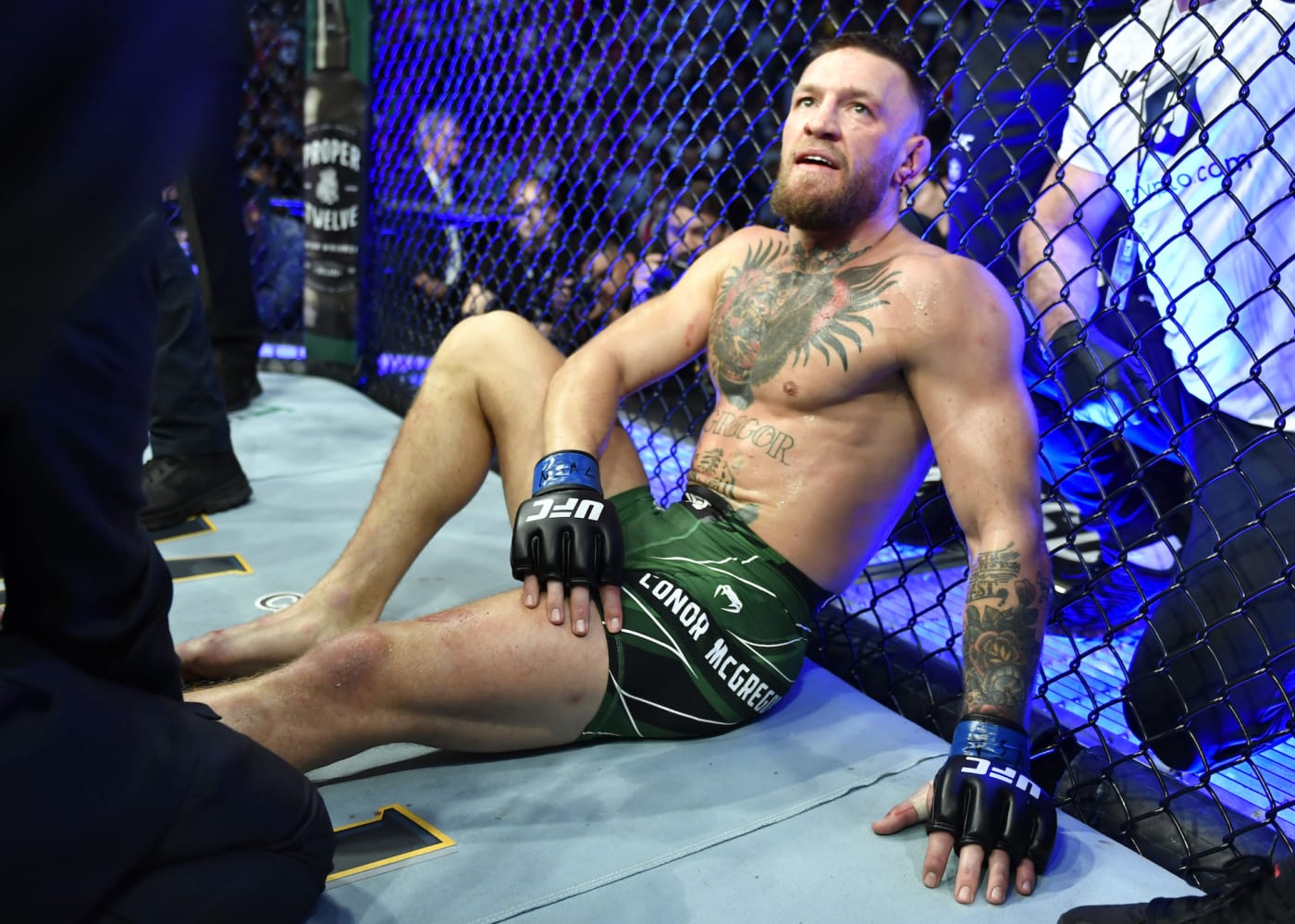 After the fight Boxing Legend Floyd Mayweather put up a thank you post for Dustin Poirier who was Floyd's bet in this fight and he got Floyd to win some extra bucks on the bet. Poirier appreciated the bet and said that he has got Floyd covered.
@dustinpoirier , thanks for getting me paid! pic.twitter.com/ky7OdNGWt4

— Floyd Mayweather (@FloydMayweather) July 11, 2021
"Dustin Poirier, thanks for getting me paid!" Mayweather said on social media.
Conor now has responded to that tweet by Floyd and Conor seems to be laughing at the money Floyd made on that bet. As Floyd is one of the richest athletes ever and such a small amount should mean nothing to him according to Mcgregor.
35k 😂😂

— Conor McGregor (@TheNotoriousMMA) July 12, 2021
Conor Mcgregor Tweets and Deletes
The rivalry between Conor and Dustin which we all thought might get over after their trilogy fight but we all couldn't be more wrong as the outcome of the fight has made it worse and Mcgregor is not ready to leave Dustin and his family alone as he has to unleash his trash talk on everyone. Conor went on a Tweeting spree, targeting Poirier and his wife Jolie in a series of Tweets that were later deleted.
"Hey you guys! I don't want to associate any negativity with my foundation so I'd like to take this chance to apologize for dustin's wife trying to message me privately on Instagram."
He tweeted many things that didn't make much sense but you could easily guess that he was again trying to get under Dustin's head. UFC president Dana White has also said that the duo will fight again for sure and it looks like the rivalry between Conor Mcgregor and Dustin Poirier won't be over soon.
Purchase the UFC merch here.
Click to Predict here.
Download the Fanatics Fantasy MMA app here.