Former UFC two-division champion Conor McGregor saves SBG Portarlington from permanent COVID-19 closure.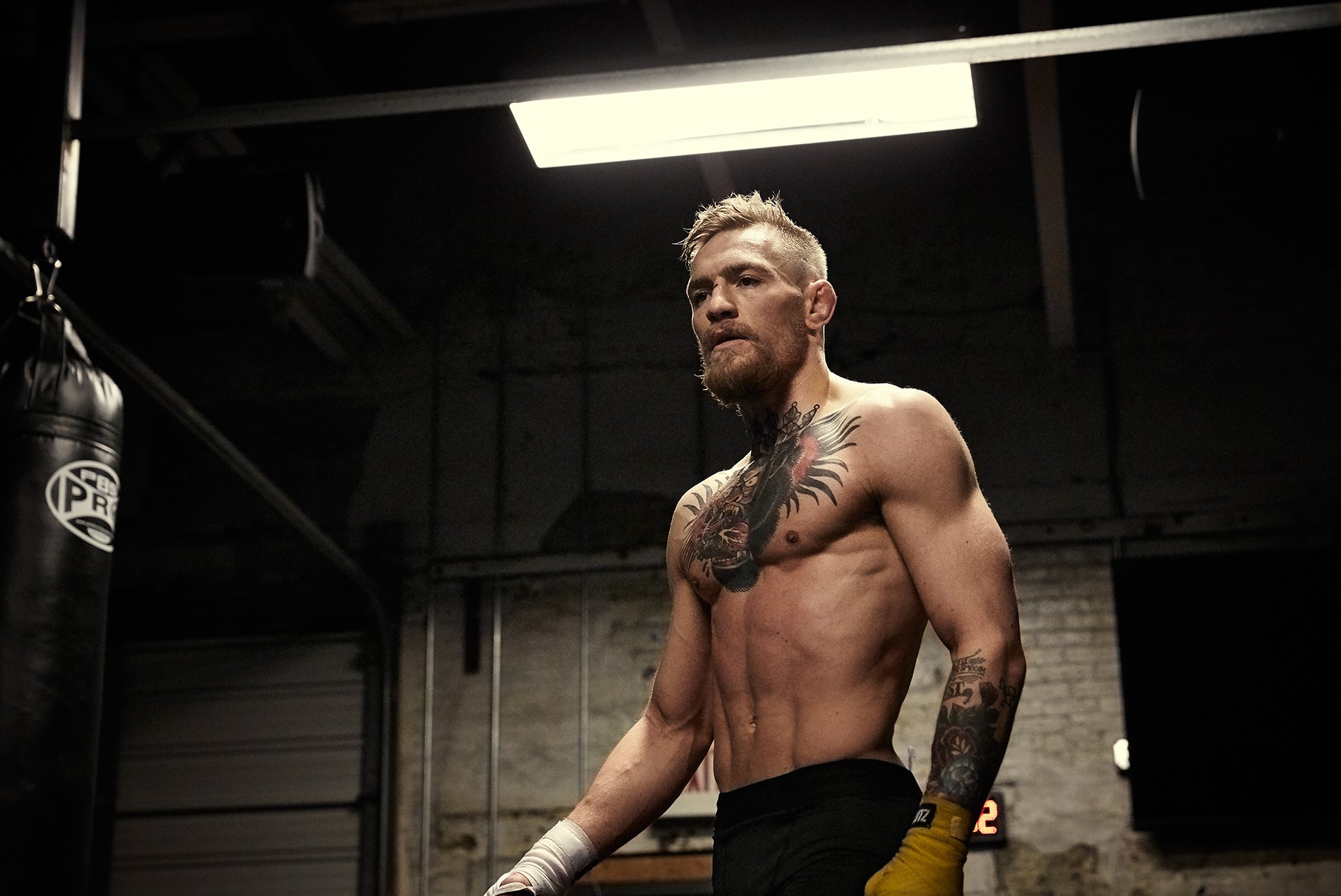 UFC superstar Conor McGregor might be headed into the most important fight of his MMA career against Dustin "The Diamond" Poirier in the main event of UFC 257 next month, but the 32-year-old Irishman didn't let his laser-like focus on accomplishing the task at hand keep him from saving one of his local MMA gyms. According to Straight Blast Gym (SBG) Portarlington's official Instagram page, the MMA gym in Ireland was set to close its doors forever due to the COVID-19 pandemic before McGregor swooped in at the last minute to save it.
All around the world, COVID-19 is putting pressure on more than health care. As government shutdowns and general fear keep businesses closed or slowed, entire industries are struggling. Notably, indoor fitness facilities are widely closed, and it's impossible to practice social distancing in a mixed martial arts training session.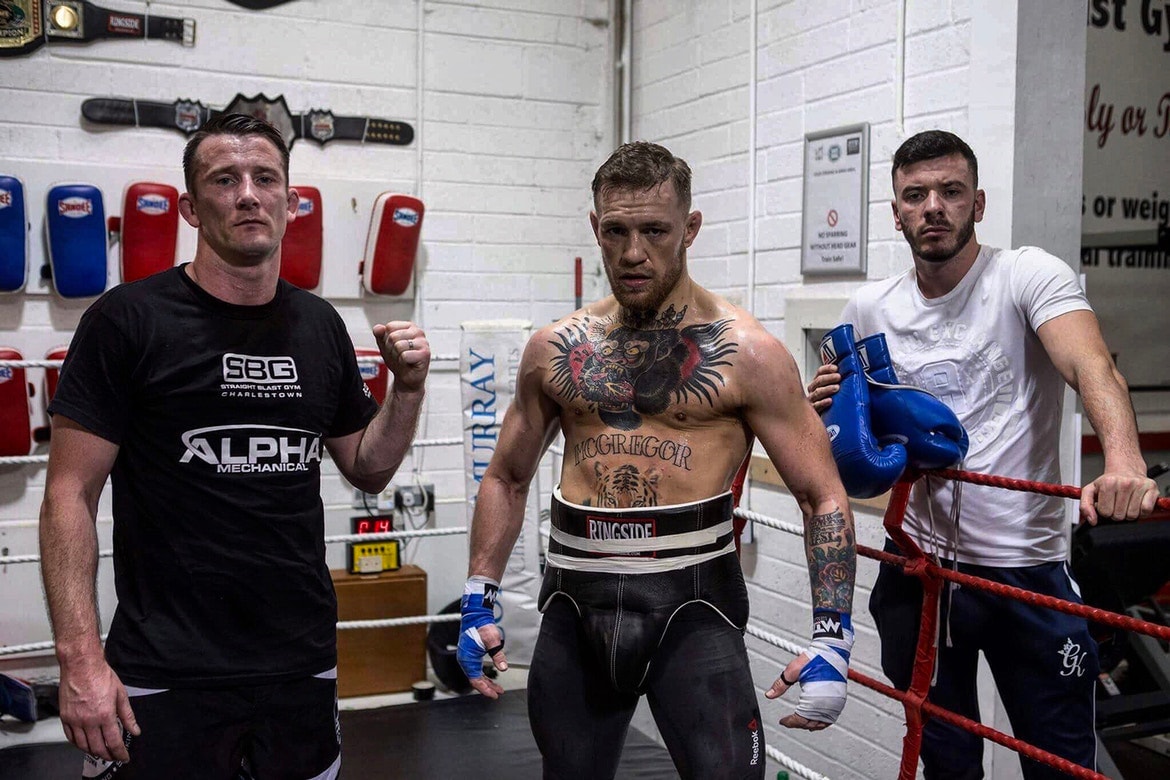 An unknowable number of gyms have closed down in recent months, and SBG Portarlington an affiliate gym of the main SBG Ireland in Dublin appeared next. A couple of days ago, the gym posted on Instagram that they were forced to close due to the pandemic.
"Tonight, we close our doors in the gym for the last time," Bellator veteran and owner Philip Mulpeter wrote. "Unfortunately, we are forced to shut our gym down. To say I'm heartbroken is an understatement. The covid pandemic has been tough on us all and we can no longer keep the gym going. Due to mounting rent bills during lockdowns we just can't sustain."
Though there was mention of eventually rebuilding, it was not a hopeful epilogue for the gym. Fortunes have shifted dramatically since then, however, as none other than SBG Ireland's Conor McGregor stepped in to save the gym!
While SBG Portarlington isn't the same Dublin-based SBG MMA gym McGregor helped to make famous in Ireland, it is one of the many SBG gyms that was originally founded by Matt Thornton and ultimately expanded to multiple locations across Ireland and other places around the world.
McGregor commented on SBG Portarlington's post about staying open, "Let's go SBG Portarlington!"
More than that, though, McGregor made the move to help make it possible for the MMA gym to remain open after the global pandemic had threatened to shut it down forever.
"From the lowest low to the highest high," a post from the SBG Portarlington Instagram account read. "WE ARE NOT CLOSING!! Our team-mate and friend Conor McGregor has decided to help us out and keep the gym running. We will be eternally grateful. To everyone that messaged and got in touch with us to show your support, thank you all so much. See you all on the mats. Oss!" Was the caption on the photo posted by the GYM.
Conor Mcgregor Stepping up for the Local Gyms
Another photo was posted with the entire story of the gym and How Conor Helped them.
"An inspiring story unfolded over the weekend. GAMA founder @honeybadgermma was forced to close his gym after 4 years due to overdue rent and the fact that Covid 19 had devastated his gym," an Instagram post the Irish BJJ and MMA organization GAMA read
"As everyone who has competed at GAMA knows @sbgport is so much more than a gym. It's a home, a school, a community, and a family. Philip and his wife Alvina have had a massive impact on everyone who steps foot on their mats each week, and through GAMA, the wider MMA and BJJ community. Without them, there would be no GAMA.
"With SBG Port closed, the outlook for GAMA surviving was also looking extremely bleak. However, in a true act of honor, Conor McGregor stepped in to help his friend and teammate Philip by saving SBG Port.
"Conor and Philip started together in a small sweaty gym in Dublin, before anyone in Ireland even knew what MMA was before there was an Irish UFC world Champion, an Irish UFC double champion, and before Conor shook the world.
"No matter how much fame and stardom Conor gains, he never forgets where he came from and the people who helped along the way. This is a true testament to the complex character of Conor. He leads by example, by doing. He continues to be an inspiration to the Irish Martial Arts community by not only the way he performs in the cage but by how he acts outside it. This is a true martial arts story of loyalty, honor, and respect."
McGregor's next fight is a rematch against Poirier. That big 155-pound battle takes place at UFC 257 on January 23. It's the first UFC pay-per-view event of 2021, and it features two of the UFC's most popular and recognizable UFC fighters in the world.
Purchase the UFC merch here.
To bet on an MMA event click here.
ALSO READ:
Jake Paul calls out 'Irish C**t' Conor McGregor, offers $50 Million to fight him