UFC's biggest superstar Conor McGregor had the opportunity to throw the ceremonial first pitch before the Chicago Cubs hosted the Minnesota Twins at Chicago's Wrigley Field. But the first pitch by Conor wasn't the ideal pitch as he missed the catcher by a mile and instead threw the ball nearly in the stands and was about to hit a fan sitting in the closest stand. Conor himself couldn't stop laughing at the throw he made and agreed to the fact that it wasn't the best throw.
Here's the video of McGregor's first pitch attempt at Wrigley Field in Chicago.
Conor McGregor, Mechanics. pic.twitter.com/j1brsqFFXx

— Rob Friedman (@PitchingNinja) September 21, 2021
Many people made fun of this throw including the former interim UFC lightweight champion Justin Gatehje who retweeted the video of Mcgregor throwing the ball.
"I cannot stop laughing at this," Gaethje wrote on Twitter. "Every MMA fighter that has represented us doing this has looked terrible but this takes the cake."
Conor himself tagged that pitch as the most devastating pitch in the history of Wrigley Field.
Conor McGregor's return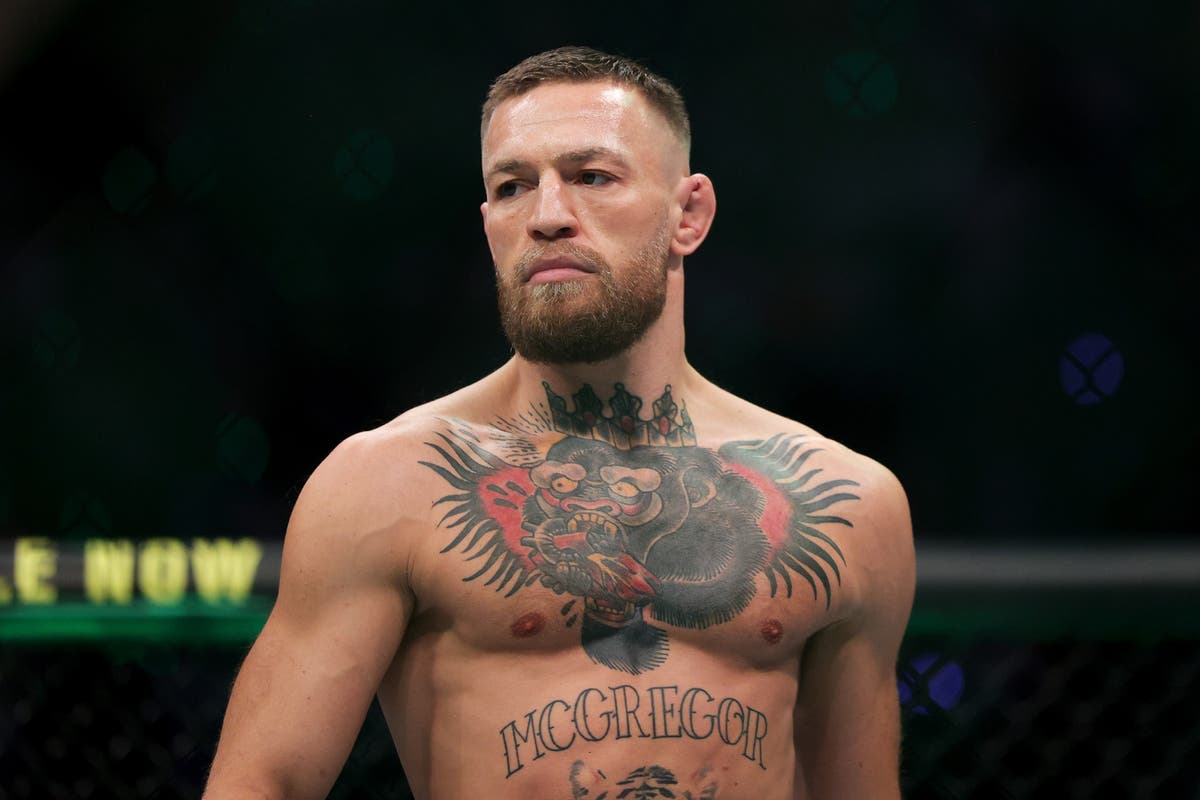 Conor McGregor at this moment is healing up from the injury that he suffered in his last fight at UFC 264. He fought his rival Dustin Poirier in their trilogy fight and last the end of the first round he ended up breaking his foot and losing the fight via TKO due to doctor stoppage. Conor has recently stated that his recovery process is going well and he feels like he can kick again.
"I feel like I could kick right now," McGregor told Adam's Apple. "I honestly feel like I could kick right now, but I'm just got to listen to the doctors and listen to the people that guided me. That's what I've done so far. I've committed myself to the work. I'm back on the feet. It feels so good to be back on the feet."
"I was upset for a little while," McGregor said. "It's not been easy. There's been a few ups and downs on this. It's probably one of the wildest things that's ever happened to me. It's not been full smooth sailing but I got through it. I've had my family and my close team by my side. We're getting there. It's still a long way. I don't want to get too ahead of myself. I feel like I can kick now. I'm not advised to kick yet but I'm going to get back, man. You think a broken leg (or) a broken bone is going to stop me? Think again."
Purchase the UFC merch here.
Click to Predict here.
Download the Fanatics Fantasy MMA app here.