Former Two division champion Conor McGregor's manager, Tim Simpson has stated that Conor in his return fight could face anyone he wants and he might also jump right into the title picture. Conor McGregor is definitely the biggest MMA superstar of all time. Regardless of his recent activity in the UFC and his last losses he is still one of the most dangerous challenges for anyone in the lightweight category. Conor in his last five matches has won only two fights and lost three of them. His last win came against Donald Cerrone at the beginning of 2020. In his last fight, he fought Dustin Poirier in their trilogy matchup. Conor lost the fight via TKO due to a doctor's stoppage. He suffered a serious injury in that matchup and now is recovering from the surgery.
Conor McGregor in his previous conversation with the media has stated that his recovery is going very good and he feels that he will be back in action in the summer of 2022.
"I'm facing whoever the fuck has that LW title next," Conor McGregor wrote in a tweet. "Deal with it. Take off your goggles and mark the trilogy 'unfinished'. Deal with that too. The rest mentioned, after this. Deal. With. It"
Conor McGregor's manager on Conor's next fight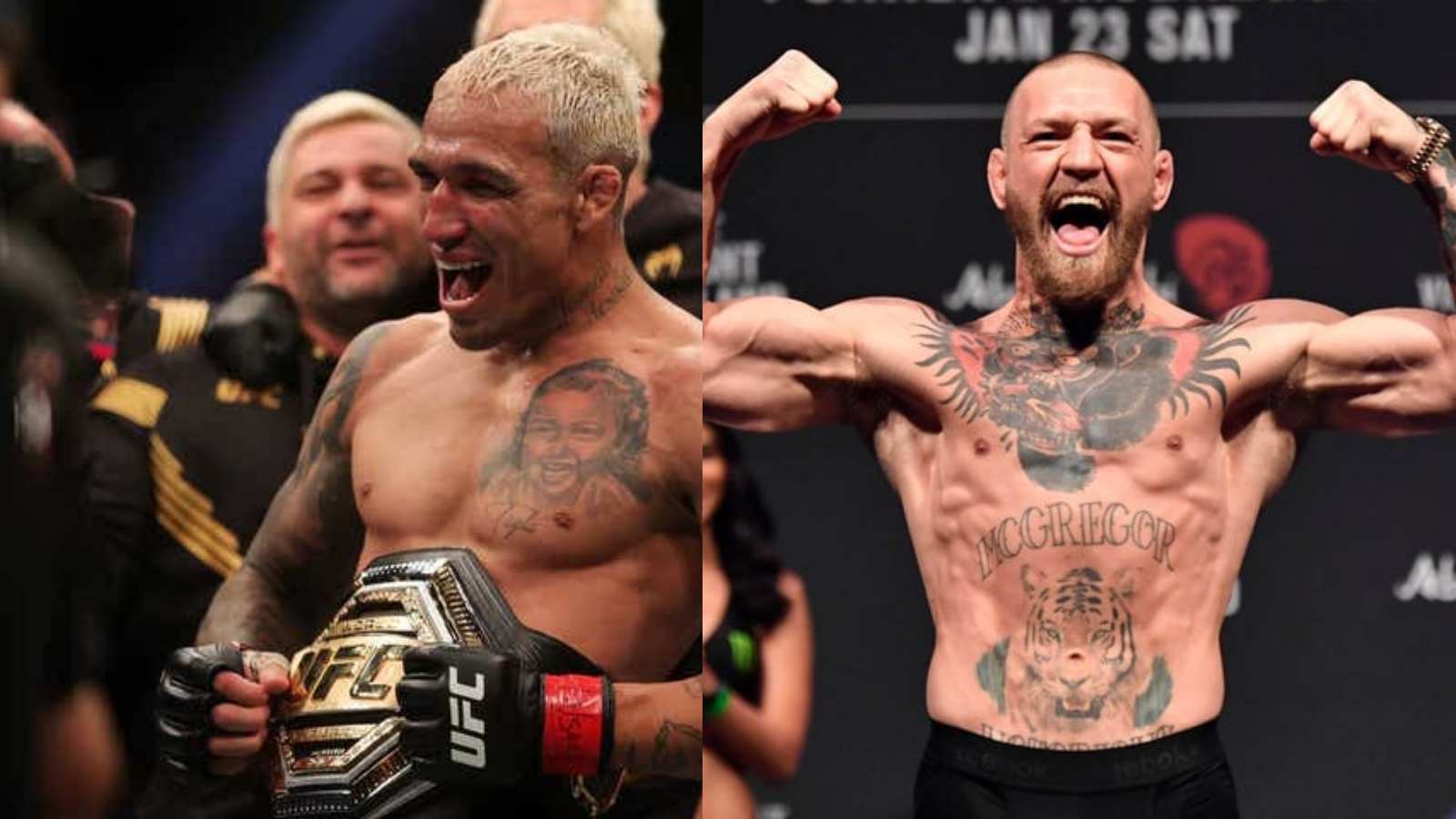 Conor's manager, Tim Simpson in his recent talk with Ariel Helwani on the MMA HOUR revealed that Conor might get a title shot in his comeback fight. He also stated that considering Conor's status in the UFC it doesn't matter what the division wants, the UFC will give Conor the fight which he wants.
"Let's see what happens in the title fight. Would you be surprised? The thing with Conor [McGregor] is he's always had options. He'll have options when he's ready and regardless of everything else that's going on in the division, he sells. He can fight anybody, regardless of what could be said is 'right' for the division. In the end business rules. He could step into that title fight if he wanted to." – Said Tim Simpson on The MMA Hour with Ariel Helwani (h/t Sportskeeda).
The UFC lightweight division at the moment is easily the most stacked in the UFC. The UFC lightweight champion Charles Oliveira is now expected to face the top contender Justin Gaethje at UFC 274. Another top contender Islam Makhachev was supposed to face Beneil Dariush but that fight is off as Dariush pulled out and is about to get replaced by Bobby Green. Considering the landscape of the lightweight division it's going to be a difficult task for the UFc to put Conor McGregor right in the title contention.
HIGHLIGHTS:
Conor McGregor might fight for the title next
Purchase the UFC merch here.
Click to Predict here