When it comes to creating new, fierce rivalries, there's very few who can match Colby Covington. The former interim UFC welterweight champion has been on multiple tussles against the elites in his division.
However, "Chaos" now wants to stay true to his nickname and start a chaos in the middleweight division, and aims to take the throne of reigning champion Israel Adesanya by going up to 185.
Coming off of a win against Tyron Woodley a year ago at UFC Vegas 11, Covington is gearing up to challenge welterweight champion, Kamaru Usman, at UFC 268 on 6th November, a rematch to their first encounter at UFC 245 in December 2019 when Covington suffered a 5th round TKO defeat.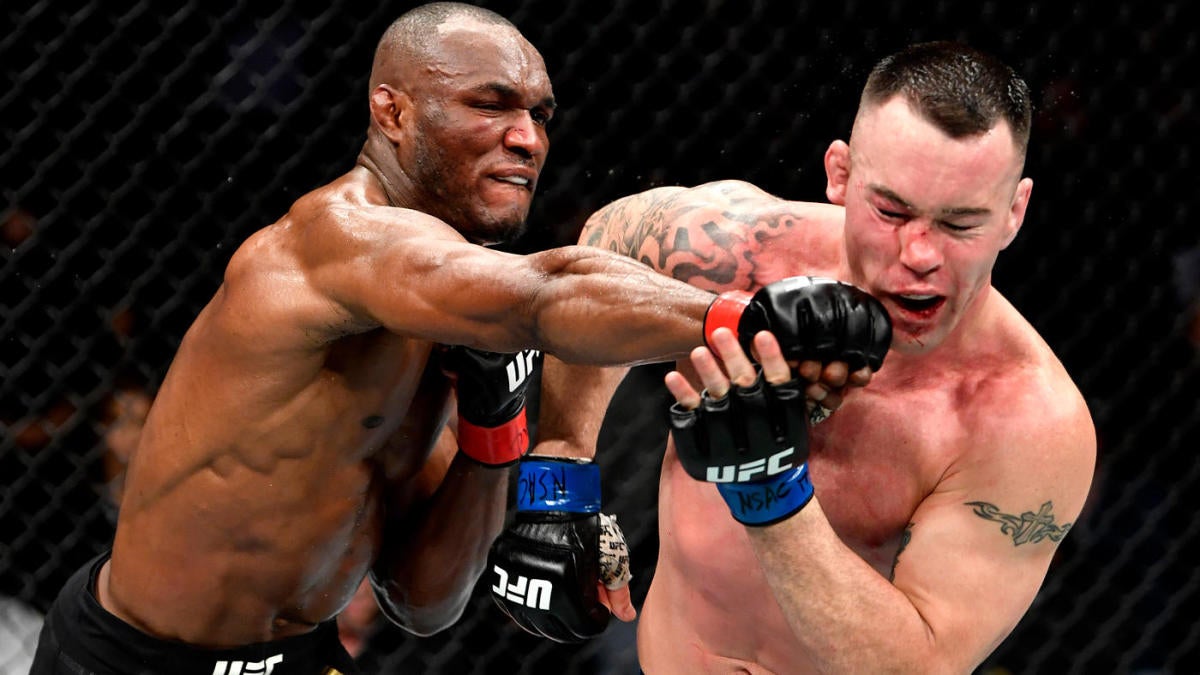 After finishing Usman, Covington wants to go at Adesanya's belt
While winning the welterweight title is surely his upfront target, Covington's plans go way beyond and before being crowned as the champion in his division, the 33-year-old is already aiming to make history by becoming a two-division champion.
And to go down that path, Covington is willing to move up to the middleweight division and challenge the 'Stylebender' for the title, as the American MMA superstar revealed to The First.
"I think so; it makes sense," said Covington in the interview, "I want to get two belts and I want to go down in history as the greatest UFC fighter of all time. So to do that, you need to solidify yourself in two different weight classes."
However, before getting his hands on Adesanya's belt, Covington is focused on clinching the title from 'Marty Fake Newsman' Usman this November.
"So after I finish Marty Fake Newsman on November 6th, only on PPV. I'm going up to 185 and take Style benders belt too," he added.
While Covington's dream of becoming the greatest fighter in Dana White's promotion is commendable, it is to be noted that Adesanya is the unquestioned greatest middleweight all around the globe- not having lost a single fight at 185.
A win over Usman to avenge the loss from their first encounter will surely pump up Covington's confidence before taking on the middleweight king- but former UFC middleweight champion Michael Bisping is not buying it.
"Colby Covington, what's he talking about?" said Bisping on his podcast, "what do you think he's talking about? He's talking about becoming champ-champ. He's talking about beating Kamaru Usman and then he's talking about going up and fighting Israel Adesanya and becoming a champ-champ."
"I get it, you're selling tickets, you're selling wolf tickets as the Diaz brothers would say, but still to beat Kamaru Usman and to go up and fight Adesanya and beat him as well? What reality are we living in here, buddy?" he added. [H/T BJPenn.com]
Do you think Colby Covington can defeat both Usman and Adesanya and become double champion? Let us know in the comments.
Purchase the UFC merch here.
Click to Predict here.
Download the Fanatics Fantasy MMA app here.