Colby Covington after his amazing win against Tyron Woodley at UFC Vegas 11 had prepared a list of fights he is looking forward to.
Former UFC title challenger Nick Diaz was on the top of the list.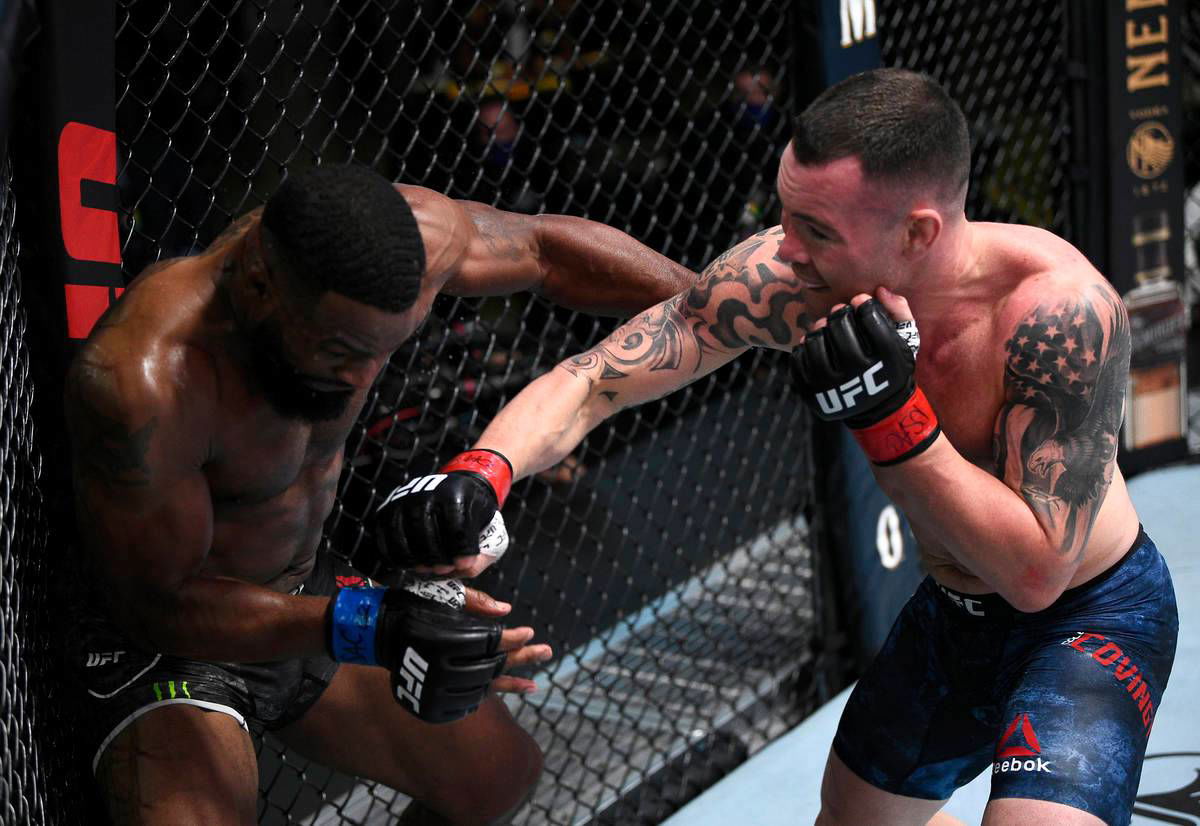 The speculations are all over the place regarding the return of the BMF Nick Diaz in 2021 and now Covington has entered the list of fighters who want to fight him. But the Covington fight could be a possibility as they both are in the same weight and can easily sell several PPV buys if it does happen. After the UFC Vegas 11 during the post-fight press conference, Covington talked about the Diaz fight.
"I would love to fight Nick," Covington told reporters, at the UFC on ESPN+ 36 post-fight news conference this past Saturday. "He's a high-pressure fighter. I'd love to fight him and it would be an easy fight. I'd retire him just like I retired Tyron Woodley (on Saturday). Nick Diaz would never fight again, I promise you after I got done with him."
Covington VS Masvidal a bigger fight then Diaz rematch
As Covington's arch-rivals, Usman and Masvidal are already scheduled to fight, he showed interest in Nick Diaz fight. He even said that he had signed a contract in 2018 to fight Nick Diaz at Madison Square Garden, but the fight never materialized and he is still interested.
Usman is scheduled to face Gilbert Burns in December and Masvidal is linked to a Nate Diaz rematch in January early next year. According to Covington, he versus Masvidal would be a bigger fight than the Diaz rematch.
"Absolutely, (Masvidal vs. me is) a bigger fight," Covington said. "Everybody knows Nate Diaz is done. He hasn't been relevant in five, six years. The guy fights once every couple of years. He's got nothing left in the tank. He's had so many fights. He's got CTE. He shouldn't even be fighting anymore. It's a shame. His coaches, I feel bad that they let him go in the octagon anymore. So they need to do this fight with me and Jorge.
"He's been talking recklessly in the media. He's been saying all this (expletive). 'Oh, it's on sight,' this and that. OK, come back up your words. I back up my words. All the talk I say, I talk the talk, and I walk the walk. Let's see, 'Street Judas' Masvidal."
The fight with Covington could also make Diaz interested in it, as a win over him would directly put Nick Diaz back in the top spot in the welterweight division. Now it's all up to UFC as they must have set up something for Nick Diaz's return.
Do you guys think A fight between Covington and Nick Diaz can take place?
Purchase the UFC merch here.
To bet on MMA event click here and to bet on other sports, click here.
ALSO READ:
Khamzat Chimaev issues warning to Israel Adesanya and Kamaru Usman