Two UFC legends are set to make their comeback to the ring after announcing retirement from the UFC. Dan Hardy and Diego Sanchez are set to collide in an eight-round exhibition boxing match on July 2 at AO Arena in Manchester, England. The card is set to be headlined by the return bout of former boxing champion Ricky Hatton who will face off against Marco Antonio Barrera. Diego Sanchez and Dan Hardy will be the main attraction of the card as they both are renowned MMA fighters across the world. Dan Hardy will be coming into the fight with a huge fan following behind as he will be fighting his home country.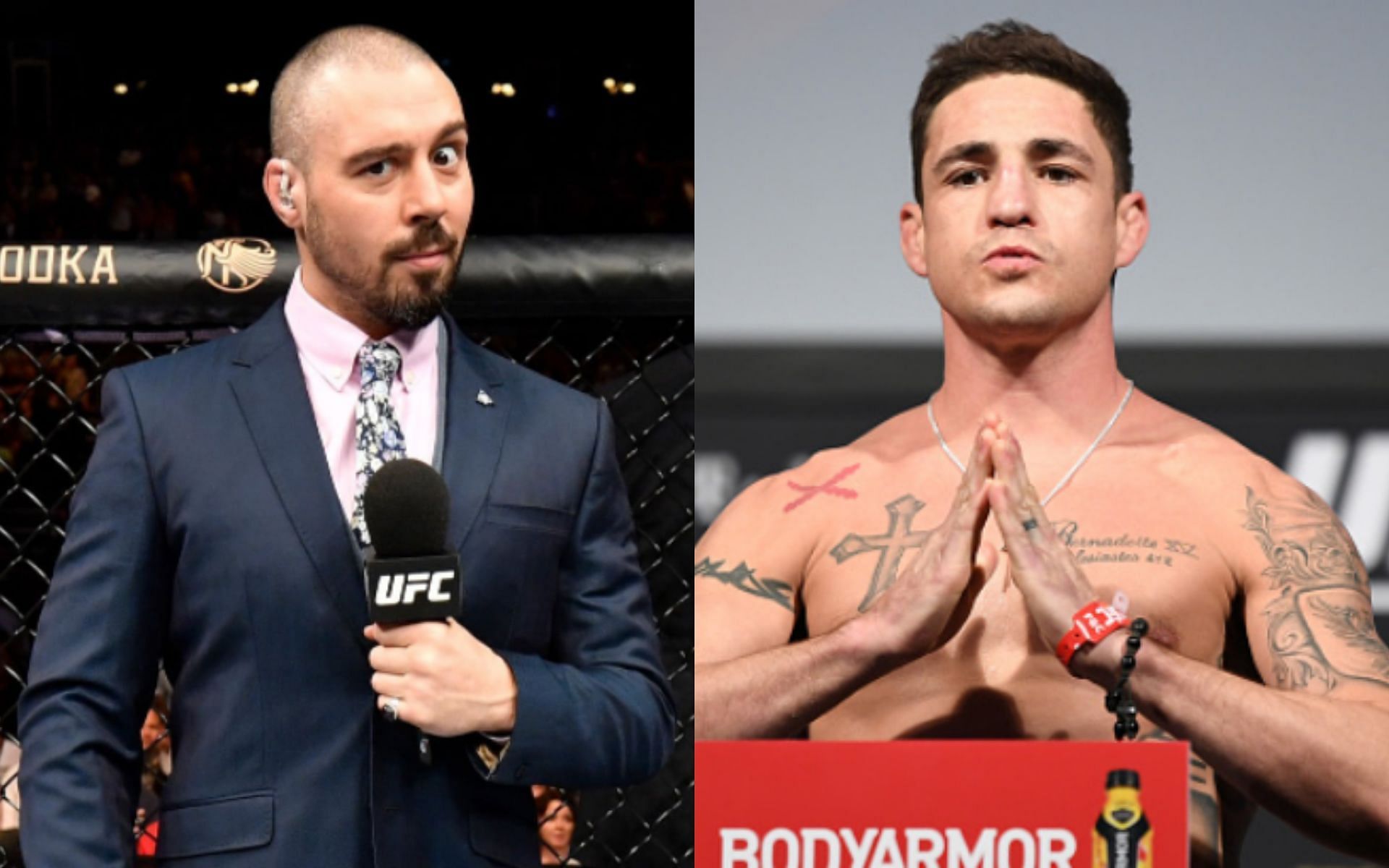 Dan Hardy is one of the most entertaining UFC welterweights. He began his professional MMA career in 2004 since then Hardy fought in multiple promotions such as Cage Force and Cage Warriors and then he signed a contract with the UFC. Hardy defeated Akihiro Gono via split decision in his UFC debut at UFC 89.
Dan Hardy fought Georges St-Pierre for the welterweight title on 27 March 2010 at UFC 111 in Newark, New Jersey. He lost the fight via decision. After that loss, he went on a four-fight losing streak. He then won his next two fights in 2012 and then left the sport for a while. Hardy was expected to face Matt Brown on 20 April 2013, But Hardy was diagnosed with Wolff–Parkinson–White pattern and had to pull out of the fight.
Hardy then started his career as a UFC commentator but got into several controversies in the following years. In May 2021, Hardy announced that he was released from his UFC fight contract. Now Dan Hardy is looking forward to stepping in the ring but this time it won't be the UFC octagon instead it will be a boxing ring against fellow ex-UFC fighter, Diego Sanchez.
Diego Sanchez is one of the veterans of the game. He is the winner of the first ultimate fighter season of ht e UFC. He has been an integral part of the UFC for serval years and has been actively participating. He had also formerly competed for King of the Cage, where he was the Welterweight Champion. Sanchez is one of two fighters to have competed in four different weight classes in the UFC which are the Middleweight, Welterweight, Lightweight, and Featherweight divisions.
Diego Sanchez was the last scheduled to fight with Donald Cowboy Cerrone but that fight got scrapped due to Sanchez and his coach having some disputes with the UFC. He was then subsequently released from the promotion. Now the UFC legend will be stepping into the boxing ring to fight Dan Hardy. Diego Sanchez is currently under the contract of EAGLE FC which is owned and run by the former UFC lightweight champion Khabib Nurmagomedov.
HIGHLIGHTS:
Dan Hardy vs Diego Sanchez set for a boxing match in July
Purchase the UFC merch here.
Click to Predict here