UFC President Dana White had his much-awaited meeting with the UFC lightweight champion Khabib Nurmagomedov.
The highly anticipated meeting between the UFC president and the UFC lightweight champion took place at UAE Warriors 15, an event held in Abu Dhabi, not far from the UFC's "Fight Island" event bubble.
Oh to be a fly on the wall for this meeting between Dana White and Khabib Nurmagomedov 👀 (via @TeamKhabib) pic.twitter.com/kY4p9hPgHr

— Chamatkar Sandhu (@SandhuMMA) January 15, 2021
White was in attendance for the filming of an episode of "Dana White: Lookin' for a Fight," while Nurmagomedov is a frequent attendant at UAE Warriors events. The event's broadcast showed White's bodyguard retrieve Nurmagomedov, who was a special guest attendee, from the stands to escort him backstage. From there, a video posted by White on social media shows the two walking into a room and shutting the door. An Instagram story video posted by Nurmagomedov shows his boss sitting in a chair directly in front of him.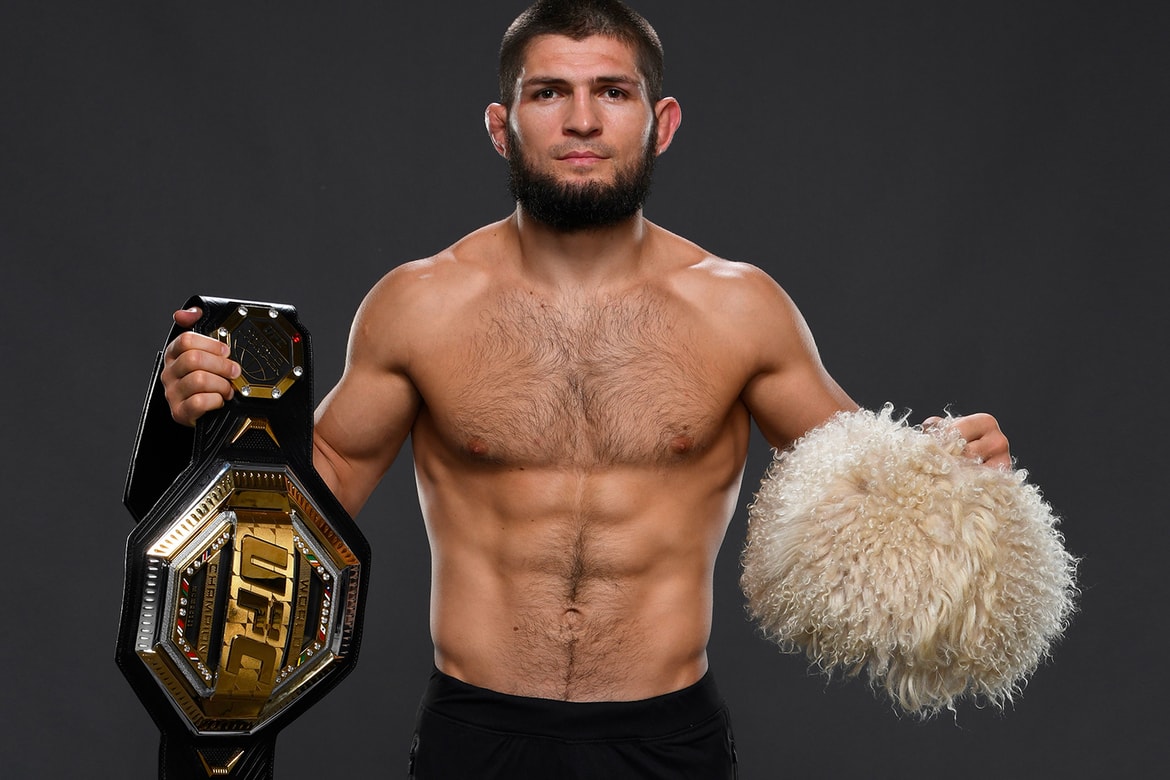 White and Nurmagomedov were later spotted sitting together cageside. Joining them were former UFC welterweight champion Matt Serra and UFC alumnus Din Thomas, who co-stars in "Dana White: Lookin' for a Fight." Nurmagomedov retired after his last fight, a submission win over Justin Gaethje, but White has been adamant that he'll attempt to bring the undefeated Russian back for one more fight before all is said and done.
Whatever the case, White has made no secret of his hope that the lightweight champ will fight again, potentially against Conor McGregor or Charles Oliveira.
"Here's the thing," White told Farah Hannoun of UFC Arabia ahead of his meeting with Nurmagomedov. "The last time he fought here [against Gaethje], he was under tremendous pressure physically, mentally, emotionally. His Dad had just died, and I don't think that anybody should make a decision that big with what he was dealing with. He's had time not to go home and heal, spend time with family, think about a lot of things, so this is just going to be a really easy conversation. Just yes or no.
"I mean [a rematch with] Conor McGregor is a no-brainer if he wins the fight [with Dustin Poirier at UFC 257]," White added. "[Charles] Oliveira is out there now. There are guys out there that are big fights, good fights… fights that make sense for him. It just depends where his head's at and what he wants to do."
While White likes fights with McGregor and Oliveira for Nurmagomedov, the champ himself has long expressed a desire to fight Georges St-Pierre, who is also retired. White was noncommittal on that possibility but stated that Nurmagomedov would have to vacate his title to fight the Canadian MMA legend.
"I don't know," White said of a fight between Nurmagomedov and St-Pierre. "I think that if he wanted to fight Georges St-Pierre, you have him give up the title, and he and Georges St-Pierre fight."
Purchase the UFC merch here.
To bet on an MMA event click here.
Also Read:
Conor McGregor opens up about Khabib Nurmagomedov's retirement at UFC 254