UFC President Dana White has revealed that UFC superstar Conor Mcgregor has been suffering from chronic arthritis in his ankles which could be the result of his leg break incident at UFC 264.
At UFC 264, Conor Mcgregor faced Dustin Poirier in a trilogy fight. The fight ended in one of the most surprising ways that no one saw coming. By the end of the first round, in an attempt to throw a punch, Conor twisted his ankle and snapped his bone, and fell back on the mat. The doctors came in and declared that the ankle was broken and waved off the fight. Dustin Poirier was declared the winner of the fight via TKO due to doctor stoppage.
After the incident, Conor went through surgery and after that, in an Instagram live session, he revealed that he was already compromised going into the fight and even UFC knew about this.
"I was injured going into the fight," McGregor said. "People were asking me when was the leg-break – at what point did the leg break? Ask Dana White. Ask the UFC. Ask Dr. Davidson, the head doctor of the UFC. They knew. My leg – I had stress fractures in my leg going into that cage. There was debate about pulling the thing out because I was sparring without shin pads, and I was kicking. I kicked the knee a few times, so I had multiple stress fractures in the shin bone above the ankle, and then I had trouble with the ankle anyway throughout the years of fighting all the time. And I also was wrapping my ankle every training session. I even (did) a lot of training sessions when the ankle was sore – I still wouldn't stop training.
Dana White opens up on Conor Mcgregor's injury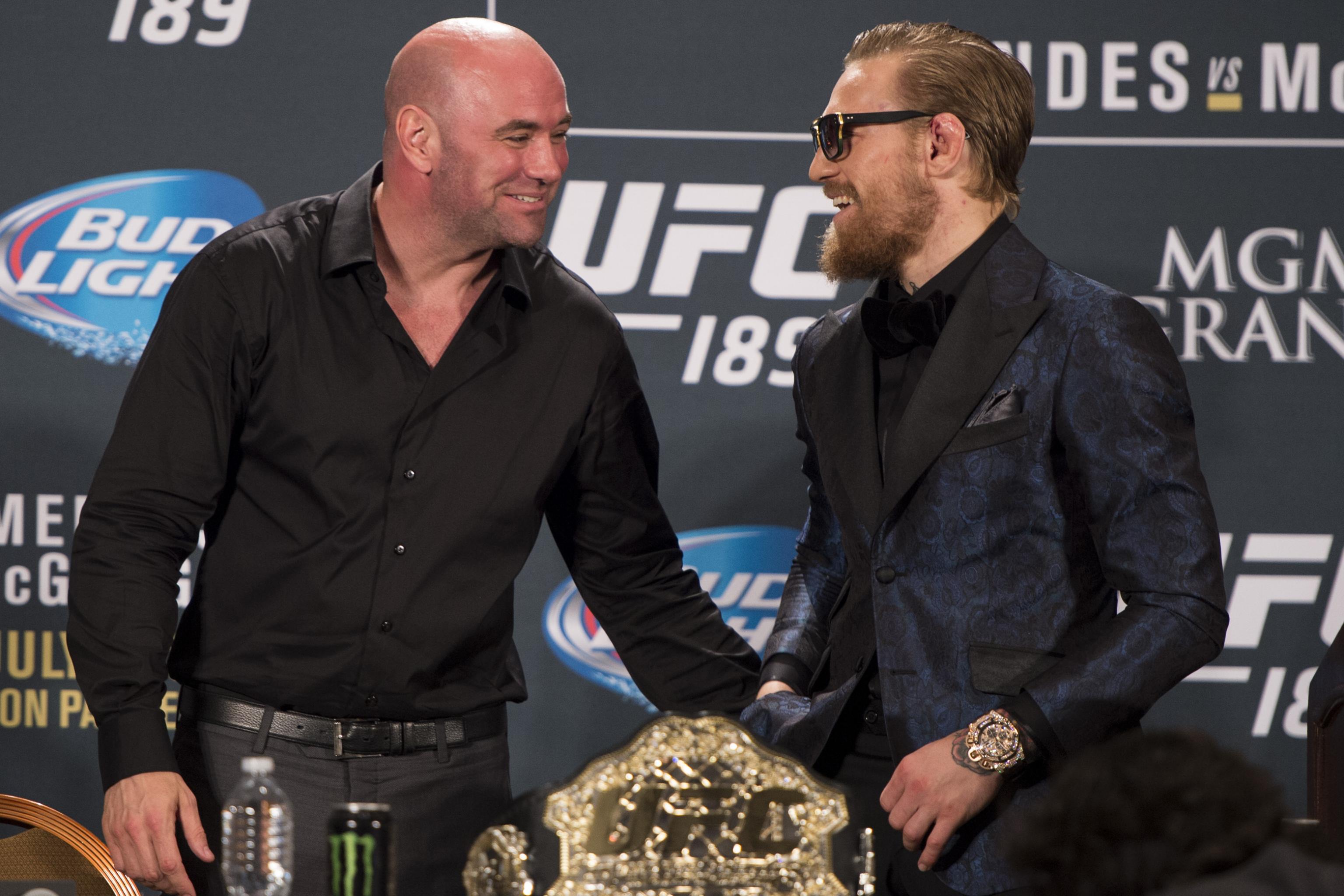 In an interview with "Watters' World" on Fox News, White was asked if it was known McGregor was dealing with an injury. White then revealed that McGregor has dealt with "chronic arthritis" for years.
"(McGregor) has had ankle issues for (the) last couple of years," White said. "He had asked if he could tape his ankles coming into this fight and he got clearance to do it from the Nevada State Athletic Commission and then he opted not to tape them. I don't know why. He has chronic arthritis in his ankles."
Dana White also shared his thoughts when he feels Conor Mcgregor might come back.
"It's going to take him a year to recover from this one before he can come back, so I don't know," White said. "We'll see. The fight game is a tough game and the kid has cemented a massive legacy for himself and made a lot of money. We'll see how the rest of his career plays out."
Purchase the UFC merch here.
Click to Predict here.
Download the Fanatics Fantasy MMA app here.