UFC president Dana White has stated that he had abandoned all hope of seeing Khabib Nurmagomedov ever fighting in the UFC again.
Khabib Nurmagomedov faced Gaethje in a title unification bout on 24th October 2020 in the main event at UFC 254. Nurmagomedov won the fight in the second round as he submitted Gaethje via triangle choke.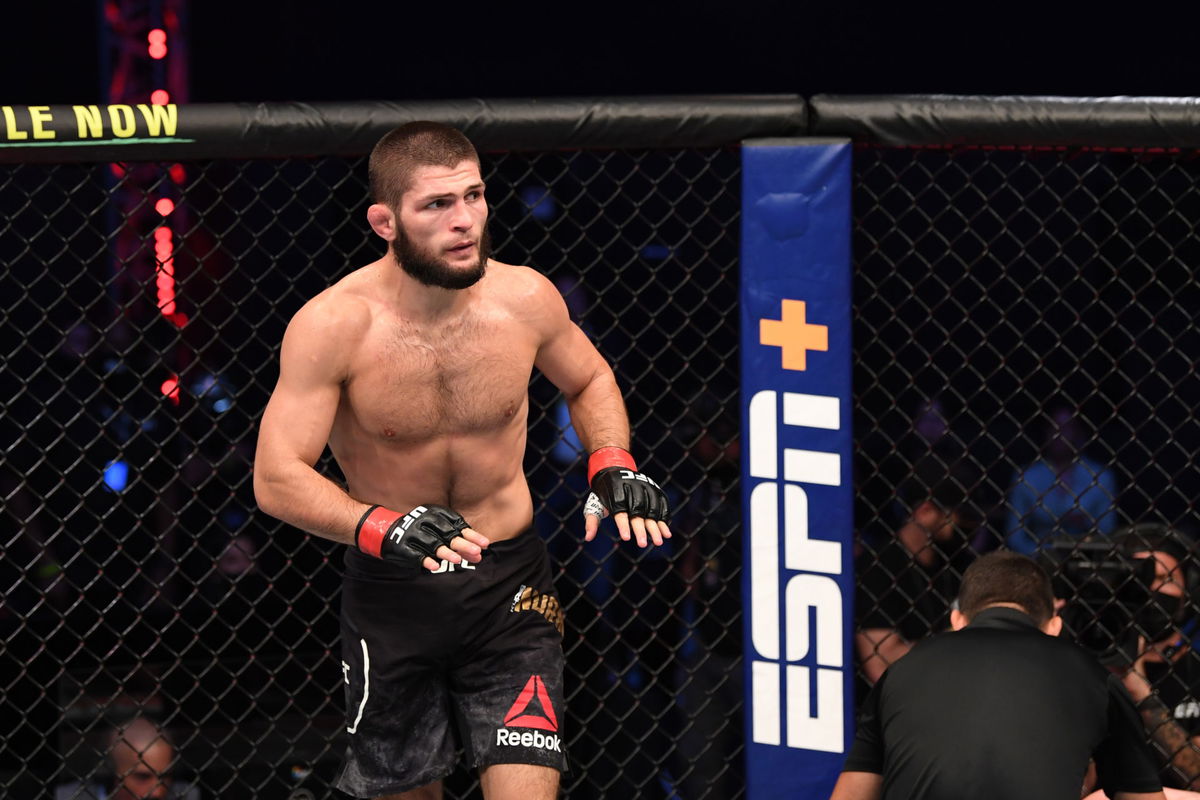 In his post-fight interview, Nurmagomedov announced his retirement from mixed martial arts. He explained that he had promised his mother that he would not continue to fight without his late father, "No way I'm going to come here without my father. It was first time after what happened with my father, when UFC called me about Justin, I talk with my mother three days. She doesn't want me to go fight without my father but I promised her it was going to be my last fight. If I give my word, I have to follow this. It was my last fight here."
Right after that UFC president Dana White kept persuing Khabib and trying all his best to get Khabib back in the octagon but all his efforts were of no use as Nurmagomedov was firm on his decision and soon Dana White revealed that Khabib has retired and won't come back.
Recently, speaking to TMZ Sports, White made it clear that Nurmagomedov won't fight again.
"I've abandoned all hope, so you should too. He's done. Believe me, I threw the kitchen sink at this kid. I tried to get him to stick around but I think he's done. He's sliding into this coaches' role, he went undefeated in his career and retired undefeated, and now he's undefeated as a coach, too. The guy has had nothing but success, he continues to be successful, and he's moving on to that next chapter of his life," White said. "I think Khabib is done."
While speaking to reporters in Russia, Nurmagomedov reaffirmed his decision to walk away from the sport when he did, and he admitted that he doesn't see himself ever fighting again.
"I have no desire to come back, and I don't think I ever will," Nurmagomedov said.
Dana White won't mind if Khabib ever changes his decision as many fighters have announced their retirement but have come out of retirement to fight one more battle in the octagon. One such great example is GSP who retired in 2103 but came back and fought in 2017 for the middleweight title and even won the belt but again retired right after winning the title.
Purchase the UFC merch here.
Click to Predict here.
Download the Fanatics Fantasy MMA app here.