UFC President Dana White said that he has moved on from the idea of Jon Jones fighting at heavyweight after several failed negotiations.
Jon Jones and UFC have tried to make a fight happen between him and the current heavyweight champion Francis Ngannou. But the price for which Jon is ready to take the fight is way higher than what UFC is willing to offer him. After several failed attempts Dana White moved on to the next option which is Derrick Lewis as he is ready to fight Ngannou at a much lower price.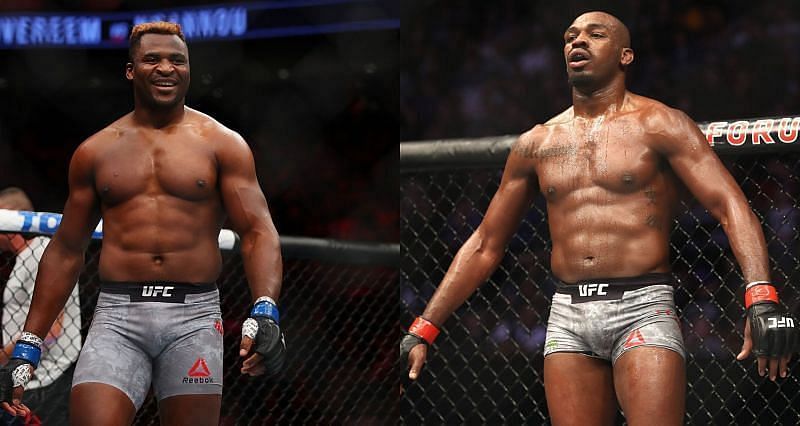 Jon Jones has openly talked about this fight and his discussion with UFC regarding the same. During the UFC 262 post-fight news conference, White, once again, said the UFC will move on with the Francis Ngannou fight but with a different option than Jones.
"Listen, that's up to Jon Jones, whether he wants to fight or not," White told reporters on Saturday night in Houston. "There (are) fights available. They're here. I'm gonna keep making fights every weekend, doing fights.
"If Jon Jones wants to fight, he can. If he doesn't, he doesn't have to. Nobody's gonna force Jon Jones to fight. He's had a great run. He's got an incredible legacy. I personally see him as the GOAT right now. You've got guys that are nipping at his heels like Usman and some other guys out there. You know, it's up to him. He can fight this summer, or he can never fight again. I mean, that's up to him."
Dana White also said that by the time Lewis and Ngannou fight each other Jon can fight Stipe Miocic as they have also planned on giving Miocic a shot at the title. Jon Jones replied to all this by saying that he has no interest in fighting Miocic and will instead wait for the division to clear out itself.
Dana White says he is 'absolutely' moved on from Jon Jones
Speaking to TMZ, White addressed the recurring Jones issue and said that he is not going to wait for Jon to come up with a better price as he has numerous other fights to make.
"Yeah, I've absolutely moved on. Listen, I put on fights every Saturday. We have a window where we try to build some fights and make some things happen. If the fights don't happen within that window, we move on, and realistically, I mean I've been saying it since the beginning, Derrick Lewis is the guy who should be getting the title shots. He beat Francis Ngannou. He's next in line, he's coming off of great performances and that's a wrap. We're moving on," White said.
The Jon Jones issue is becoming full of twists and turns but is not producing any positive outcome to the negotiations process.
What are put views on this?
Watch UFC Fight Night – Font vs. Garbrandt on May 23, 2021, LIVE on Sony Ten 2 and Sony Ten 3 channels from 4:30 AM IST
Purchase the UFC merch here.
Click to Predict here.
Download the Fanatics Fantasy MMA app here.