UFC president Dana White has revealed that Francis Ngannou is at the end of his UFC contract and the promotion is having a hard to negotiate a new contract with him. UFC heavyweight champion Francis Ngannou and UFC president Dana White both are at the tough spot as the new contract negotiation process is not working out for the sides. UFC heavyweight champion Francis Ngannou on numerous occasions has talked about his fight contract dispute with the UFC. He also stated that he feels disrespected as a champion and sometimes he doesn't even feel like the UFC heavyweight champion. Recently he faced a lot of problems during his fight negotiation process during his targeted fight against Derrick Lewis and in the end, the fight never got materialized.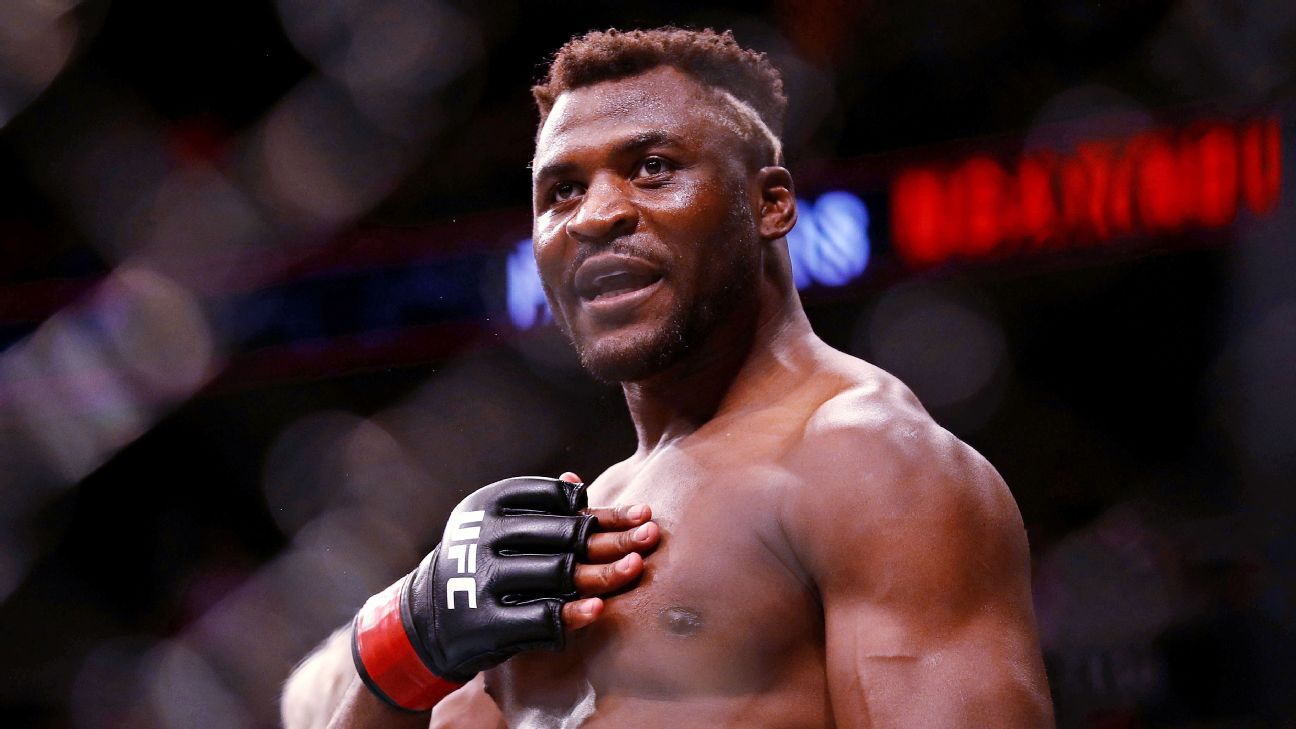 Now event after months of discussion the dispute between both the parties are not over and now it seems like things are getting out of hand for the UFC.
UFC President Dana White in his latest interview flashed light on the Francis Ngannou contract dispute.
"These things happen. Sometimes you don't always come to terms with people," White told ESPN, before taking yet another shot at Ngannou's management team. "When you're a fighter, you have to be careful who represents you. I don't think he's had the best representation."
"Look, if you want to be with us, we'd love to have you. If you don't want to be with us, no problem. It's all good," White claimed. "I think his contract, and this is off the top of my head, if he wins he still has time with us after this fight. He'd probably have one more fight."
Francis Ngannou in his previous interview had said that he gets disrespected as the champion.
"Well—[*sighs]—*a lot is going on. There's a lot going on behind the scenes, [but] people don't see it and they have their own opinion," Ngannou said. "Before my last fight, the UFC wanted me to sign some contract and that contract wasn't right. I didn't sign that contract and I feel like they weren't happy about that. I signed a contract before, and it didn't play out very well on my end. So, in order to sign another contract, I think it's my right to at least look out for myself and get what is right for me to fix whatever was the mistake in the previous one. And if someone doesn't believe they should fix their mistake then that means that person is not looking for anything good for you."
Francis Ngannou is now scheduled to fight Ciryl Gane in a title unification bout at UFC 270.
HIGHLIGHTS:
Dana White says he is ok with letting Francis Ngannou leave UFC
Purchase the UFC merch here.
Click to Predict here