It has been more than one and a half year since the mixed martial arts fandom saw Joanna Jedrzejczyk in action. The former UFC Women's Strawweight Champion has been out of action since losing to Zhang Weili at UFC 248 in March last year. However, the Polish MMA icon returned on the headlines in recent times, after her Octagon rival Marina Rodriguez pushed UFC to remove Jedrzejczyk from the rankings, and the company went on to do so.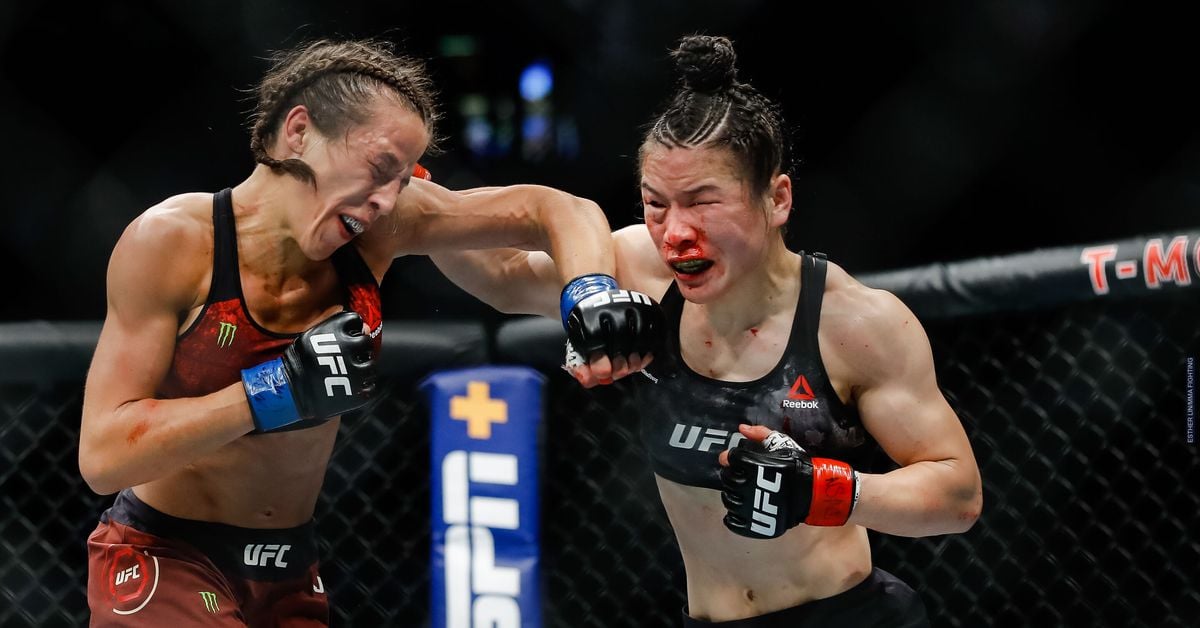 As reports claimed, the UFC only removed Joanna Jedrzejczyk from its official rankings due to inactivity, but still kept her on the roster, with plans of getting her back on the rankings after she returns in March next year. However, the 34-year-old plans for something more.
She was the champ, she did very well: Dana White insists Joanna Jedrzejczyk already had her 'cake' as the Strawweight Champion
Reacting to the incident, on The MMA Hour, Jedrzejczyk revealed that she deserves more than that, terming it as a 'bigger piece of cake', even claiming that there are other promotions pursuing her, even though she doesn't plan on parting ways with the UFC.
"I feel like I deserve a bigger piece of the cake," Jedrzejczyk told Ariel Helwani, "I don't see myself fighting out of the UFC but there are people who are interested in having me, putting big money on the table. It's big. I'm a UFC soldier." [H/T MMA Fighting]
However, Jedrzejczyk's 'cake' comments have not sat well with promotion's president Dana White. In a recent interview with MMAFighting.com in Abu Dhabi where UFC 267 is taking place this Saturday, White revealed that 'JJ' was already having her share of 'cake' during her title reign.
Even though White shed praise on Jedrzejczyk for being a deserving champion and a 'little savage', he did add that she was only interested in title fights, which did not get a green light from the prez.
"Joanna ate a lot of cake when she was champion, you know what I mean?" said Dana White, "She was the champ, she did very, very well, deservedly. She's a little savage and I love that kid. She was telling us she only wants to fight title fights, but that's not really how it works." [H/T BJPenn.com]
Highlights:
Dana White says Joanna Jedrzejczyk "ate a lot of cake" during her reign as the UFC Women's Strawweight Champion
Jedrzejczyk had earlier reacted to her getting removed from the UFC rankings by saying she deserves "a bigger piece of the cake"
Do you agree with Dana White's statement regarding Joanna Jedrzejczyk? Let us know in the comments.
Purchase the UFC merch here.
Click to Predict here.