UFC president Dana White is considerably impressed by the new top contender Charles Oliveira who is now on an eight-fight winning streak after a dominant win over Tony Ferguson at UFC 256.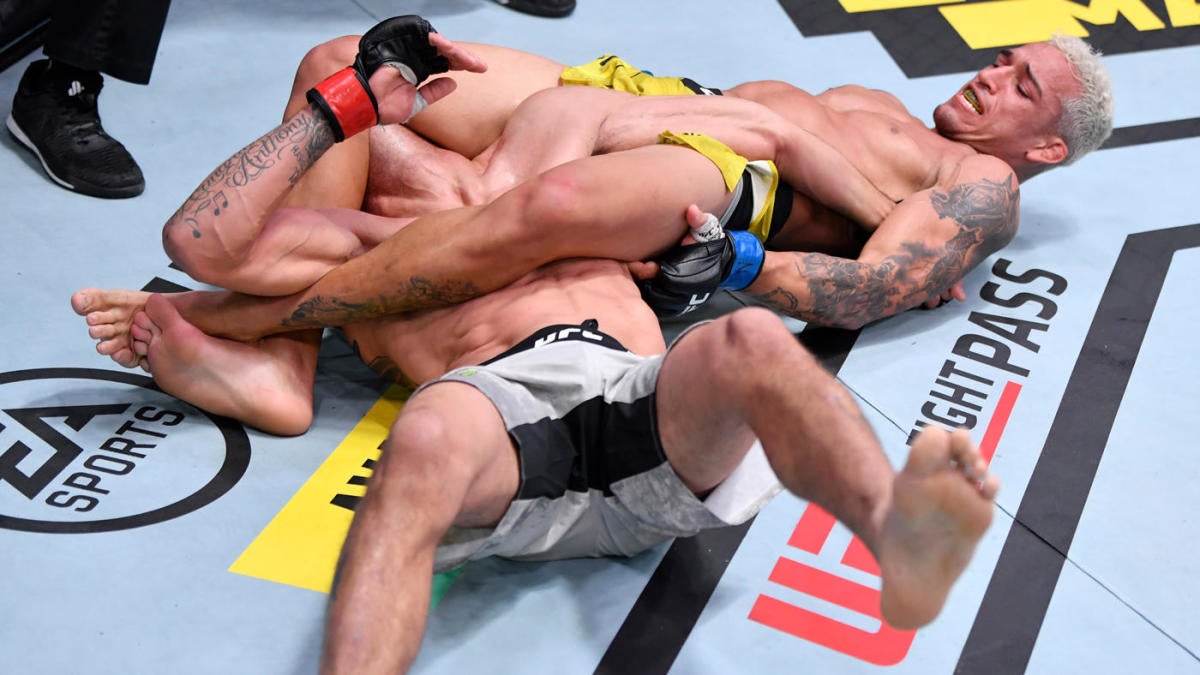 Ferguson (25-5 MMA, 15-3 UFC), a former interim UFC lightweight champion, has consecutive losses for the first time in his career after he was dominated by Charles Oliveira (30-8 MMA, 18-8 UFC) in a unanimous decision defeat in their co-main event matchup at UFC Apex in Las Vegas on Saturday.
Just like Ferguson, he's on a wild, lengthy winning streak. Just like Ferguson, it took way too long for people to wake up to Charles's awesomeness. Fans do have a feeling that "Do Bronx" is going to find himself left out in this already stacked lightweight division in the likes of Gaethje, Chandler, Mcgregor.
Dana White Talks about Oliveira's performance
Speaking to ESPN following UFC 256, White was asked what he thinks of Oliveira now. White said that, after dominantly beating Ferguson that he did, he believes Oliveira is "without a doubt" a top-three fighter in the world at 155lbs. However, he wouldn't confirm that Oliveira would be fighting for the belt just yet.
"I was just saying, it's going to be interesting on Tuesday to see where the media ranks him in that division. He's without a doubt one of the top three guys in the world right now. We've got some fights coming up in that division and I have a meeting with Khabib, so we'll see how this thing plays out," White said.
The entire lightweight division's future hinges on what Nurmagomedov wants to do. If he opts to retire, then the winner of McGregor vs. Poirier against Oliveira would seem likely. But if Nurmagomedov decides to make a comeback, then the winner of McGregor vs. Poirier or possibly Oliveira becomes an option for him. With other top lightweights such as Justin Gaethje and Michael Chandler, White just loves 155lbs.
"It couldn't be any more exciting, it couldn't be any more fun, and you couldn't have better guys in the top-five than you do right now," White said.
Charles Oliveira on his Future in the Division
With a one-sided victory over Tony Ferguson at UFC 256 on Saturday night, Charles Oliveira has finally reached rarified air: the elite stratosphere of the lightweight division, which means he's keeping company with some of the biggest names in the sport and the highest-profile fights.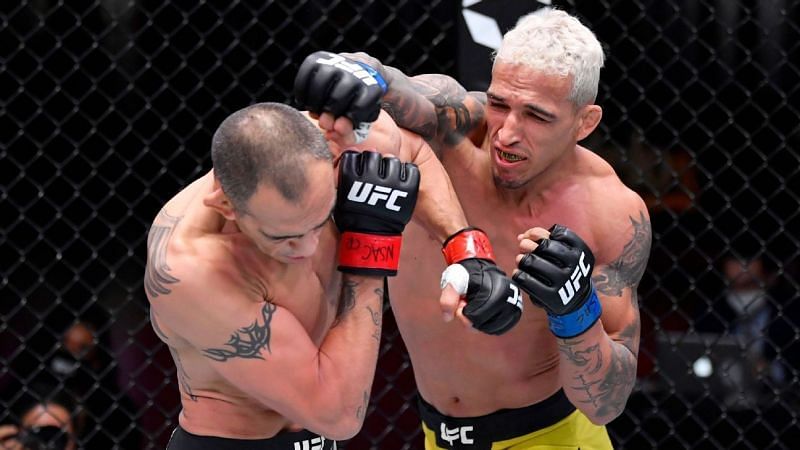 The way Charles sees it, Nurmagomedov is going to stay retired. And as such, only one fight makes sense for him next: Whoever takes the highly anticipated UFC 257 main event between Conor McGregor and Dustin Poirier.
"Khabib swore on his father's grave that he wasn't going to come back, so when a man does that, I don't think he's going to come back," he said through an interpreter at the UFC 256 post-fight news conference. "(Justin) Gaethje can fight whoever, but I want the winner of Conor and Poirier. I have eight wins in a row, seven of those I finish the fights, and I don't let it go to the judge's hands, I finish fights. I deserve (it), I'm in the position to be fighting for the belt."
"I don't think there is a preference," he said. "I want to fight for the belt. That's been my dream and my team's dream. Fighting Conor comes with a lot of other things, a lot of money that may be a fight with Dustin wouldn't involve, but if you want to win the belt it doesn't make a difference."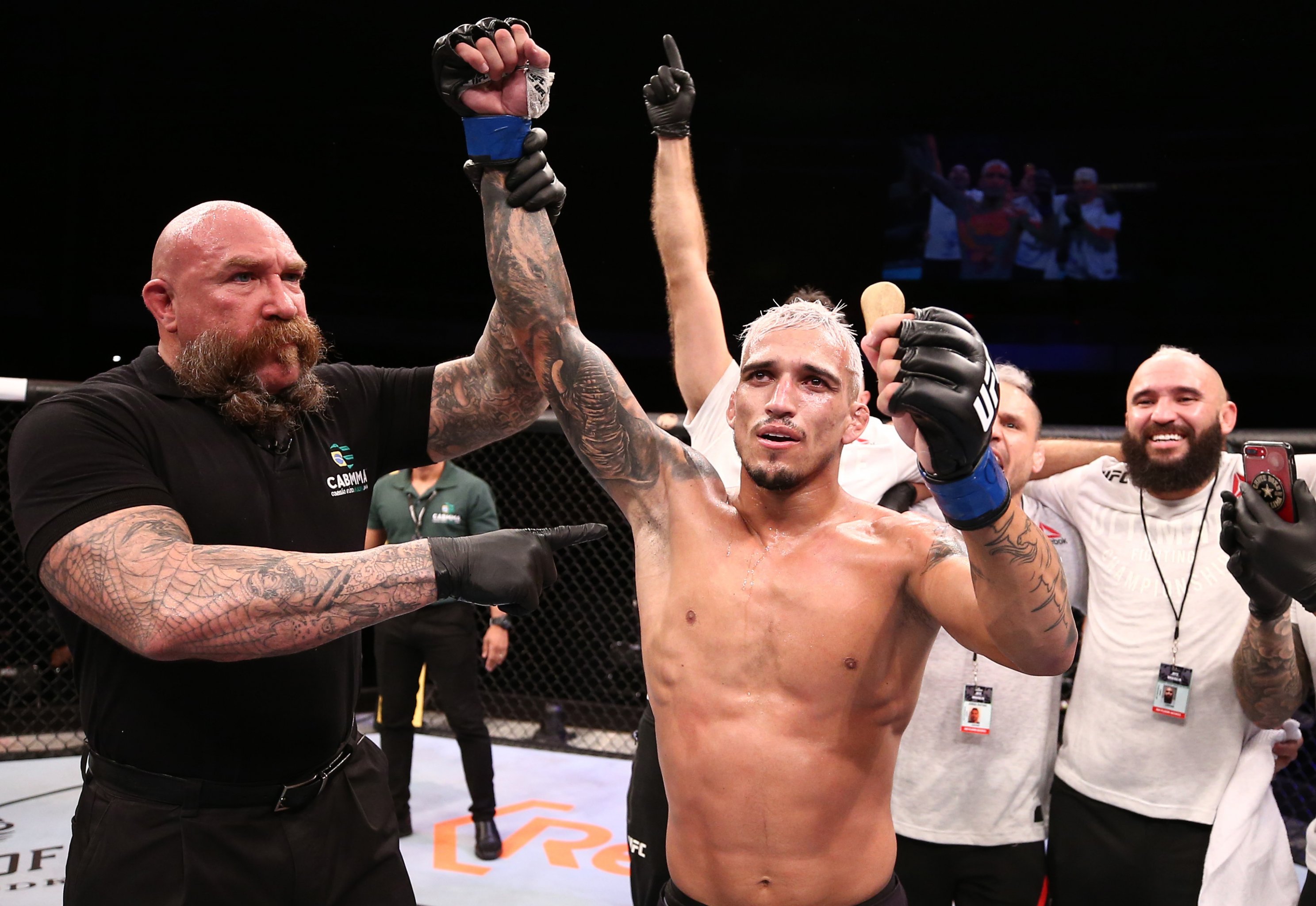 As that plays out, for now, Charles is just glad he has the opportunity to prove himself.
"I think everything happens at the right time," he said. "Look at the fight tonight: This is the guy everyone calls 'The Boogeyman,' and we went in there and we had an amazing fight. I've been telling everyone I'm going to be the champion. People don't believe it, so I have to show them."
Purchase the UFC merch here.
To bet on an MMA event click here.
ALSO READ:
Jake Paul calls out 'Irish C**t' Conor McGregor, offers $50 Million to fight him