UFC president Dana White has stated that if Kamaru Usman defeats Jorge Masvidal at UFC 261 in their rematch then he will be fighting Colby Covington next.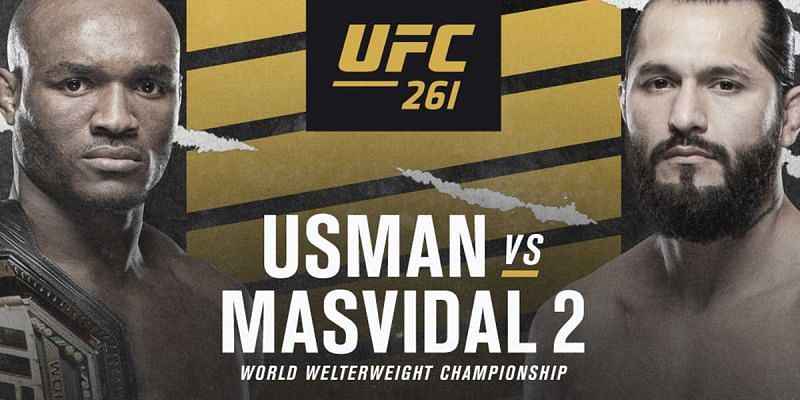 Welterweight champion Usman (18-1 MMA, 13-0 UFC) rematches Masvidal (35-14 MMA, 12-7 UFC) in the main event of UFC 261 at VyStar Veterans Memorial Arena in Jacksonville, Fla. In their first outing last July at UFC 251, Masvidal stepped in on just six days' notice to replace Burns, who was forced out of his title fight with Usman after testing positive for COVID-19.
Dana White says Colby Covington next in line for the title shot
Some were surprised that Masvidal got the rematch considering he just lost to Usman in his last fight at UFC 251 last summer on Fight Island, as many thought Covington would get the rematch with Usman since he just defeated Tyron Woodley via TKO. But the UFC decided to give Masvidal the rematch, which leaves Covington without an opponent.
With the title shot seemingly out of reach, Covington volunteered to be the backup for the UFC 261 title fight, but that will no longer be necessary according to UFC President Dana White. It appears that Colby Covington's waiting strategy has paid off because if Usman defeats Masvidal for a second time, Dana White says that Colby Covington would be next for the champion.
"(Usman's) at a point in his career now where he's looking at, 'Who's next again?'" Dana White said in an interview with TSN. "He's coming back and gonna be facing guys that he's already beat. So obviously, Masvidal took that fight on short notice, so let's give him this fight, and we can do away with all the excuses. And then, Colby Covington's next."
It does make sense that Covington would get the rematch with Usman if he wins. White was one of the biggest fans of their first fight at UFC 245, an absolute war that saw Covington get stopped late in the fifth round due to TKO. The fight was incredible and a rematch between the two rivals certainly makes a lot of sense if Usman wins at UFC 261.
But even if Masvidal wins a fight against Colby does make sense in either situation considering the history of these three fighters. We also now know that Leon Edwards will be facing Nate Diaz next month at UFC 262. Dana did not tell what would happen if Masvidal wins the fight against Usman. It seems likely, then, that the UFC would opt to give Usman the trilogy fight with Masvidal if "Gamebred" ends up finding a way to weekend given that they would be 1-1 at that point. The welterweight division at this moment is on fire as all the best fighters are clashing against the best of their division.
Purchase the UFC merch here.
Click to Predict here.