According to UFC President Dana White, UFC heavyweight champion Francis Ngannou will defend his title next against Derrick Lewis.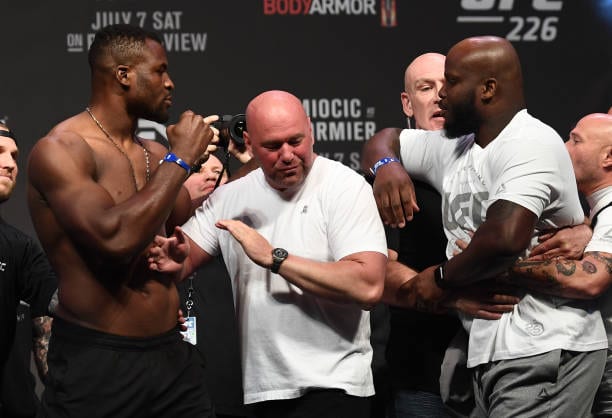 After seeing the Jones' tweetstorm after Ngannou's knockout win over Stipe Miocic at UFC 260, White indicated the ball is in the former light heavyweight champ's court. If "Bones" doesn't want the fight, plenty of others do.
"Derrick Lewis is the fight to make, but if Jon Jones wants that fight, and listen, it's one thing to go out and tweet and say you want it, and I put on the weight and this and that – do you want the fight?" White asked at the post-fight press conference. "I promise you we can call Derrick Lewis or one of these other heavyweights and they want the fight.
"If Jon Jones wants the fight, Jon Jones knows he can get the fight. All he's got to do is call and do it. It's easy to say you want the fight, but if you want the fight, Francis Ngannou is the heavyweight champion of the world right now. All he's got to do is pick up the phone and call [UFC EVP and Chief Business Officer] Hunter [Campbell] and we can get the deal done."
Dana White says it's "probably" The Black Beast next
https://twitter.com/jedigoodman/status/1384361400823279617?ref_src=twsrc%5Etfw%7Ctwcamp%5Etweetembed%7Ctwterm%5E1384361400823279617%7Ctwgr%5E%7Ctwcon%5Es1_c10&ref_url=https%3A%2F%2Fwww.bjpenn.com%2Fmma-news%2Fdana-white%2Fufc-president-dana-white-says-a-rematch-with-derrick-lewis-is-probably-next-for-francis-ngannou%2F
Now Dana White was asked if Jones will fight Ngannou or will it be someone else to which White replied "It's probably gonna be, you know, the Black Beast."
Jones made it clear after watching Ngannou that wanting the fight isn't the issue – his paycheck is. The ex-champ, who relinquished his title this past year after feuding over money with White and Co. on a potential superfight with Ngannou, appeared to be ready to fight the new champ only if the price was right.
The longtime light heavyweight king took to Twitter to reveal details surrounding a recent conversation with UFC executive vice president and chief business officer Hunter Campbell as talks get underway for what could be a massive fight for the promotion.
"I had a brief phone meeting with UFC's lawyer Hunter a few days ago," Jones wrote on Twitter. "As of right now, I expressed to him that anywhere around $8 to $10 million would be way too low for a fight of this magnitude. That's all that has been discussed so far.
"I'm supposed to be waiting for what their offer is going to be. Hoping the numbers are nowhere near that low. I guess we will see what happens."
It remains to be seen if the UFC will cater to Jones' demands, especially with White already stating that Derrick Lewis was also a potential opponent for Ngannou after they previously fought back in 2018. Based on Jones' figures, Lewis seems like he's more than ready to sign on the dotted line for that kind of payday.
"I'll do it for $8 million," Lewis tweeted, with Jones responding shortly after.
Derrick Lewis wants Francis Ngnanou next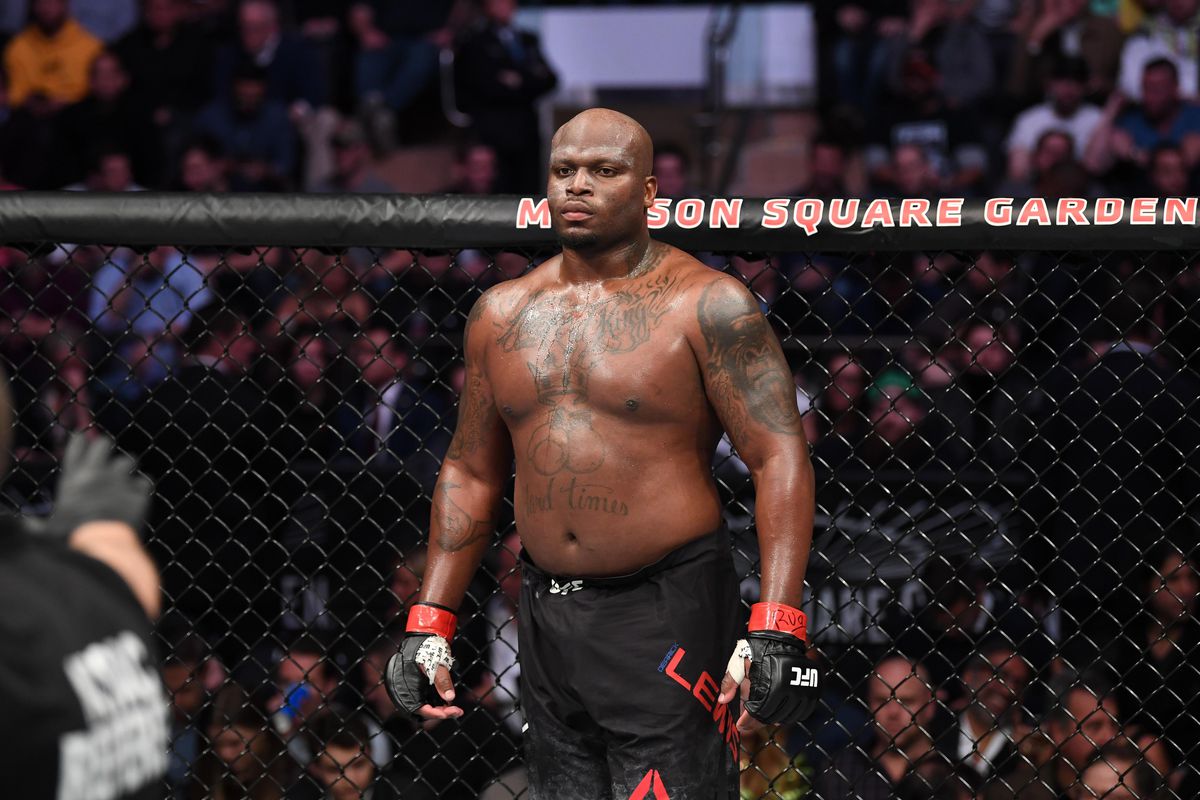 Derrick Lewis (25-7 MMA, 16-5 UFC), No.2 in the heavyweight rankings, recently put himself near the front of the title queue when he scored a "Knockout of the Year" contender over Curtis Blaydes at UFC Fight Night 185.
The first meeting between Derrick Lewis vs. Francis Ngannou will stand out as one of the great MMA disappointments of the 2010s. Arguably the two heaviest-handed men in the history of the division faced off, and it was terrible. A total of 31 significant strikes were landed across 15 minutes, and very few of them were punches to the face. Nothing happened really, but Lewis threw a few more kicks, so he scored the unanimous decision win.
Despite the win, Lewis is interested in running it back and delivering better performance. On The Joe Rogan Experience, Lewis explained that he hoped "The Predator" would win the belt, setting up a championship rematch between two.
"Yes for sure (we need a rematch)," Lewis said (transcription via MMAJunkie). "I've got to get that one (again). Yeah (I would like him next)."
Purchase the UFC merch here.
Click to Predict here.