According to UFC president Dana White, Stipe Miocic vs Francis Ngannou rematch will happen after or by March 2021. The deal has not been finalized but UFC is working on it.
Dana White hopes to see a UFC heavyweight championship rematch in the first quarter of next year. White is aiming to book a rematch between titleholder Stipe Miocic and contender Francis Ngannou for March 2021, he told TMZ in an interview Monday.
"That fight won't be ready till March," White said. "… It could (happen). Yeah, that's the goal. We'll see what happens." White did not hint at a specific date, location, or provide any further details.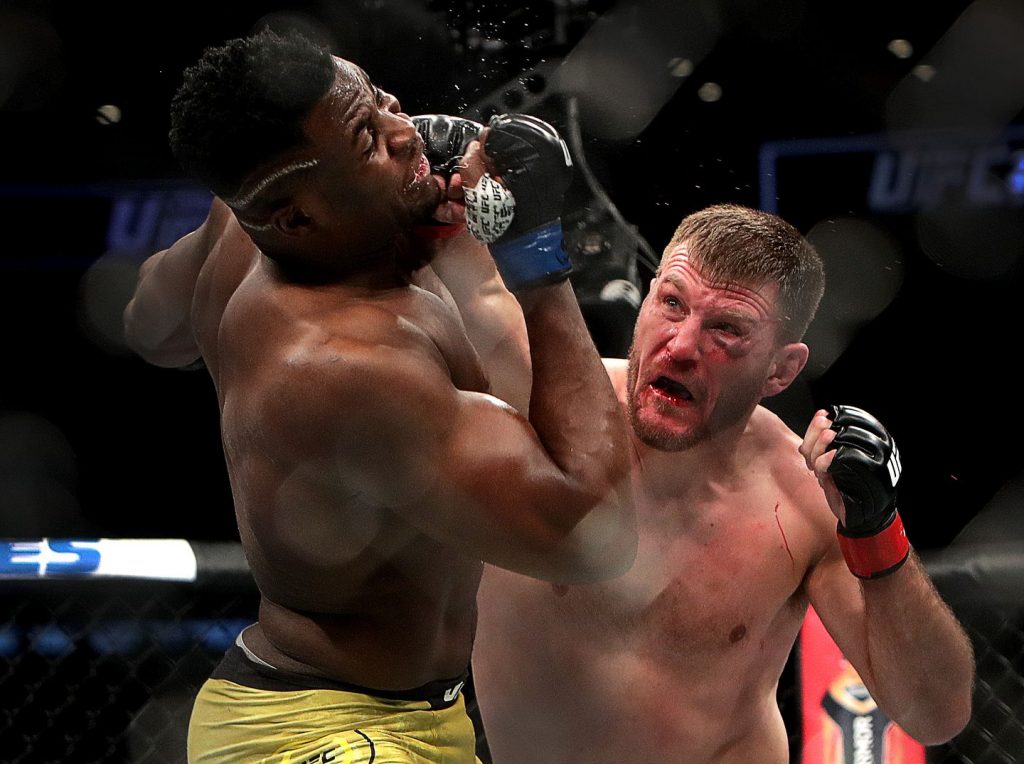 The two fought at UFC 220 in January 2018, when Miocic defeated Ngannou by unanimous decision. Stipe broke the record for most consecutive title defenses at heavyweight with three. Stipe defended the UFC heavyweight championship in August at UFC 252 when he won a unanimous decision over rival Daniel Cormier in the pair's trilogy bout. White confirmed that Ngannou who has won four straight fights by knockout would be next in line to fight for the belt.
Miocic wants to be away from the game for sometime
Miocic (20-3 MMA, 14-3 UFC) most recently fought in August when he finished Daniel Cormier with strikes in the fourth round of a trilogy rubber-match. With the victory, Miocic reclaimed his title from Cormier, who had knocked him out at UFC 226 in July 2019.
Stipe has cemented his position as the greatest heavyweight of all time. The Ohio native has defended his belt four times now, which is a record in the heavyweight division. On the way to the top, Miocic has defeated some of the best to fight in the division. The likes of Cormier, Dos Santos, Overeem have all fallen to the current champion.
Miocic expressed a lack of interest in facing Ngannou (15-3 MMA, 10-2 UFC) a second time, having already beaten the Cameroonian heavyweight once. The two fought at UFC 220 in January 2018, when Miocic defeated Ngannou by unanimous decision.
Francis Ngannou had to face another defeat at the hands of derrick lewis. But since that loss, Francis has been on a tear. With four amazing first-round KOs of Curtis Blaydes, Cain Velasquez, Junior dos Santos, and most recently Jairzinho Rozenstruik. He's currently ranked as the No. 1 contender in the UFC's official heavyweight rankings.
However, after going wars with Daniel Cormier, it appears Stipe will take time to get ready for the re-match. If the fight were to happen in March, it would be almost a year off for Francis. He has been extremely vocal about not wanting to wait around. At this stage, the biggest question is whether he will take another fight to stay active or bide his time for till the title fight is official.
What do you guys think of this rematch?
Purchase the UFC merch here.
To bet on an MMA event click here and to bet on other sports, click here.
READ ALSO:
Daniel Cormier on why Khabib went for the triangle against Justin Gaethje at UFC 254