Former two-division champion Daniel Cormier has proposed a fight for his former rival Jon Jones. According to Daniel Cormier, former light-heavyweight champion Jon Jones who is preparing for his heavyweight debut fight should face former heavyweight champion Stipe Miocic for the interim heavyweight championship. The heavyweight division in the past couple of years has seen a lot of activity. After Francis Ngannou defeated Stipe Miocic for the heavyweight championship in their rematch, the only fight that made sense was against Jon Jones. Jones had vacated his light-heavyweight title and had expressed his intentions to fight for the heavyweight title. UFC tried to make a matchup between Jones and Ngannou but that fight never got finalized.
Now Francis Ngannou is coming off a dominant victory over Ciryl Gane at UFC 270. Ciryl Gane was considered one of the biggest threats to Ngannou's title reign but Francis fought against all the odds and proved everyone wrong. He showed his improved wrestling skills and got an impressive win over Gane. Now Jon Jones is still not assigned to fight anyone and the only available option for him is the former champion Stipe Miocic.
Daniel Cormier wants Jon Jones vs Stipe Miocic
Daniel Cormier in his recent RC & DC interview expressed his thoughts on the heavyweight division situation. Daniel Cormier wants UFC to make another interim title fight but this time with two of the best fighters in the UFC heavyweight division.
"I think we'll see another interim title. For me, what makes sense for that interim title is Stipe Miocic and Jon Jones," Cormier said on RC & DC. "I think you put those two together and then no matter who wins, when Francis comes back, you have a massive fight waiting for you."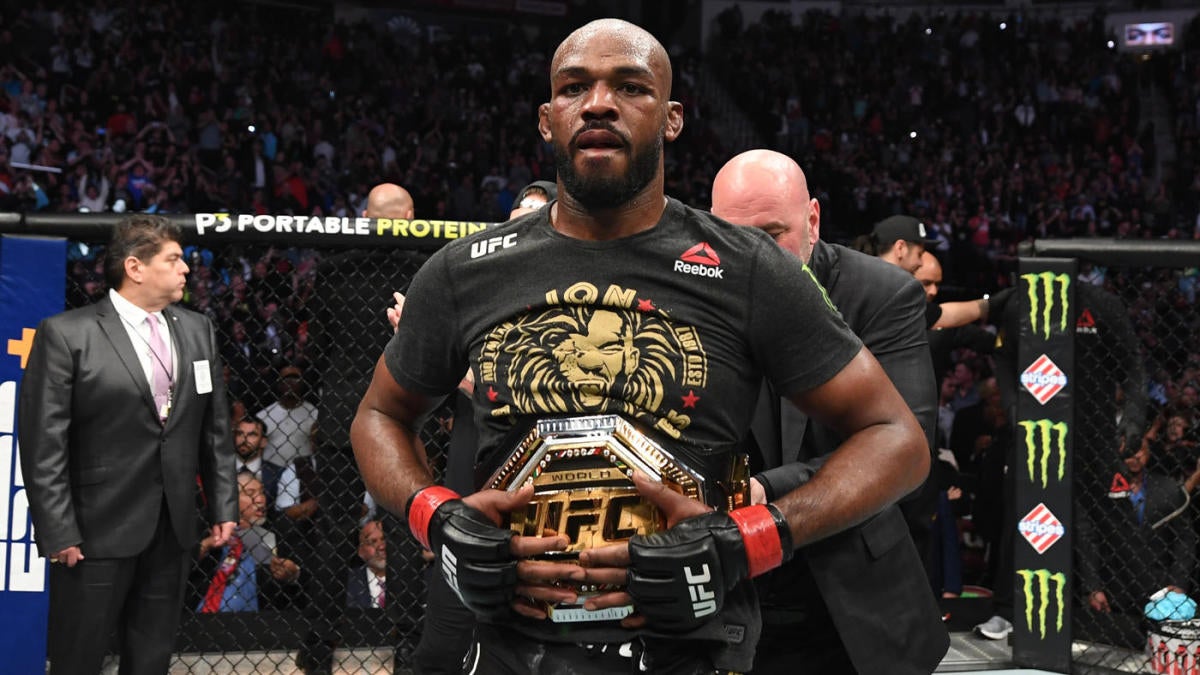 "If Jon Jones fights at heavyweight, you want a belt on the line. You don't want him just fighting. I used to think that, oh, put him against Curtis Blaydes or somebody else," Cormier said. "No, you put him in a fight where if he wins, the end visual is the belt getting strapped on him, even if it's an interim title because then it just elevates the next fight. So I think Stipe-Jones is the fight to make, and I can see a world where Ciryl Gane fights against Curtis Blaydes. The heavyweight division is interesting right now, and the champion being away doesn't really hurt it all that much."
Jon Jones last faced Dominick Reyes on February 8, 2020, in the main event of UFC 247. He won the fight via controversial decision and then vacated his title in 2020. Stipe Miocic is considered the greatest heavyweight of all time. He is the two-time heavyweight champion. He lost his title in the rematch against Francis Ngnnaou at UFC 260.
Would you guys like to see Jon Jones fight Stipe Miocic?
HIGHLIGHTS:
Daniel Cormier wants Jon Jones vs Stipe Miocic
Purchase the UFC merch here.
Click to Predict here