Former two-division champion and currently working as UFC commentator Daniel Cormier says that he believes Justin Gaethje will be fighting for the UFC lightweight title before Islam Makhachev. Justin Gaethje in his last fight fought the former title challenger Michael Chandler in a three-round war. Justin maintained his composure and landed more effective and damaging shots on Chandler and eventually ended up getting the decision win at UFC 268. After the fight, Justin Gaethje made it clear that his next target is the title fight against the winner of Charles Oliveira and Dustin Poirier who are set to fight each other at UFC 269.
Justin Gaethje after getting the decision win over Michael Chandler called out for his title shot.
"We were fighting to fight for that belt, the winner of December I will fight. I will push them everywhere. Hopefully Oliveira in Brazil or Poirier in Luissianna I don't give a fuc*k. I am ranked no.2 I just got an impressive victory. Who else?"
Daniel Cormier picks Justin Gaethje over Islam Makhachev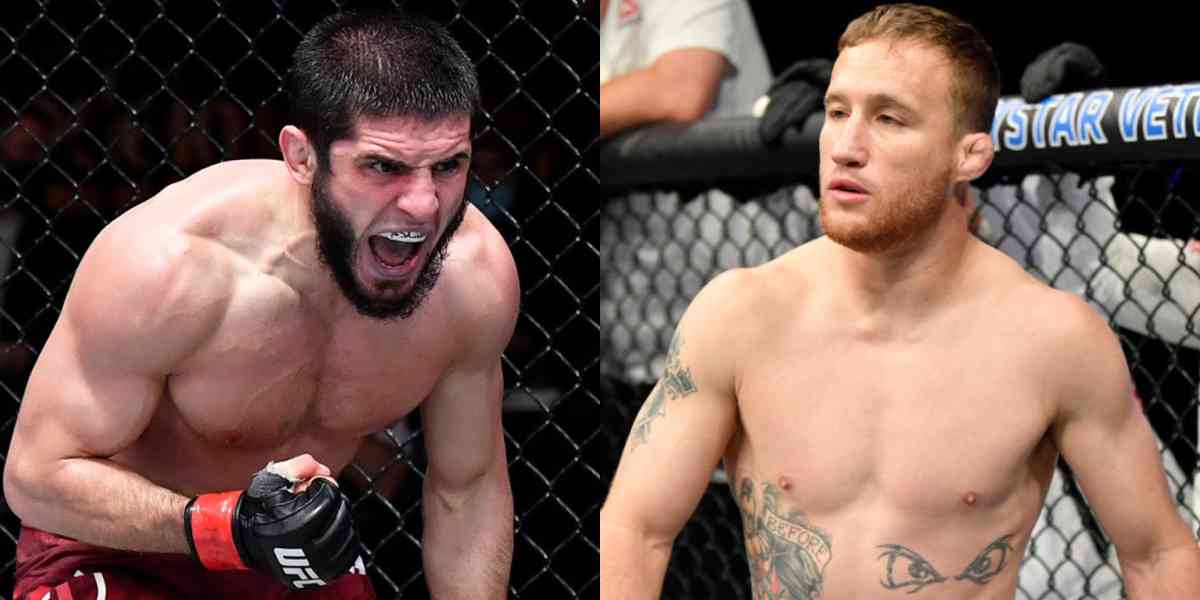 A few weeks back Islam Makhachev got a dominant victory over Dan Hooker in the very first round of their fight. After that victory, Daniel Cormier had asked Islam if he feels that he should get the title shot over the winner of Gaethje and Chandler. Justin Gaethje didn't take that well and took some shots at Daniel Cormier. Now after Justin Gaethje got an amazing win over top contender Michael Chandler, DC feels that Gaethje is next in line for the title shot.
In his Youtube video, Daniel Cormier has stated that Justin Gaethje is the pick over Islam Makhachev.
"Chandler came out throwing everything with 100 percent power, but Gaethje was just there and landing, answering and just really doing his thing," Cormier said on his YouTube channel. "That whole thing with Justin Gaethje last weekend, I said what I felt and he took offense. But all week, not one second was Justin Gaethje mad at me, upset or approached me in an angry way."
"He spoke about it in that moment, and you know what? Last night he went out there and did what he had to do in order to ensure that he keeps his championship fight, because he fought Michael Chandler and beat Michael Chandler – a very trained, well-prepared Michael Chandler. So hat's off to Justin Gaethje, and honestly, I believe that he will be the guy to fight for the belt next."
"Islam will have to fight again, and that's OK because I believe that Islam will be able to handle just about any challenges in front of him," Cormier said. "You have to, right? If you're going to be the champ, you have to." (H/T MMA JUNKIE.)
What do you guys think of this assessment by Daniel Cormier on Justin and Islam?
HIGHLIGHTS:
Daniel Cormier picks Justin Gaethje over Islam Makhachev
Purchase the UFC merch here.
Click to Predict here